45 Healthy Summer Side Dishes
Summertime calls for sunshine and healthy summer side dishes to go along with it. Get a complete dinner on the table with our collection of easy summertime sides.
As an Amazon Associate, I earn from qualifying purchases.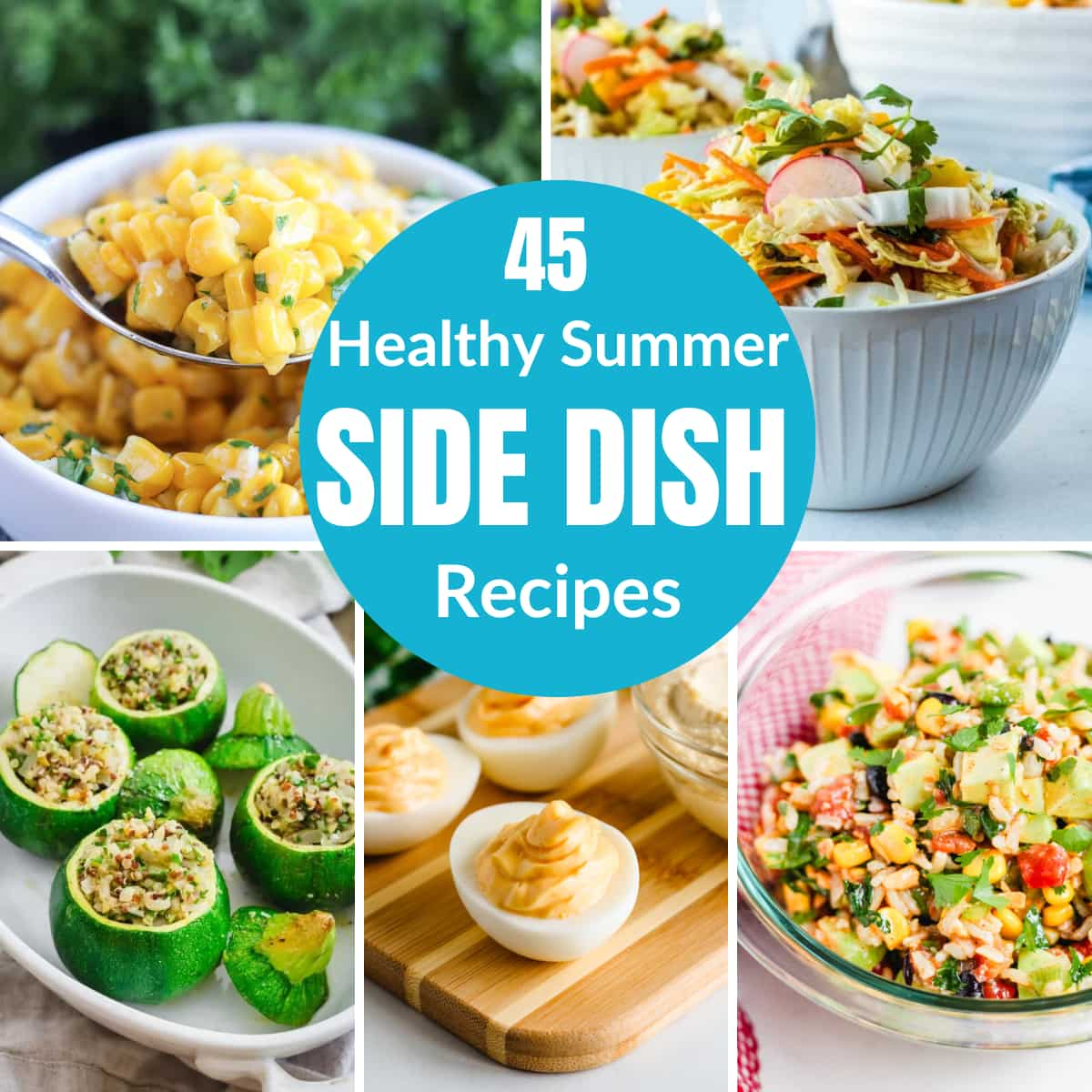 These healthy summer side dish recipes run the gamut from fresh-tasting salads to earthy vegetables and everything in between. For similar content to this list of 45 healthy summer sides, check out ALL of The Honour System's Side Dish Recipes for inspiration.
IN THIS POST: 45 Healthy Sides You Will Make All Summer Long
Inspiration for a BBQ side dish
This watermelon feta cucumber salad is a refreshing and beautiful side dish with sweet, savory, and tangy flavors. With only 4 ingredients in the salad and 3 in the dressing, it's a quick and easy recipe perfect for summer BBQs.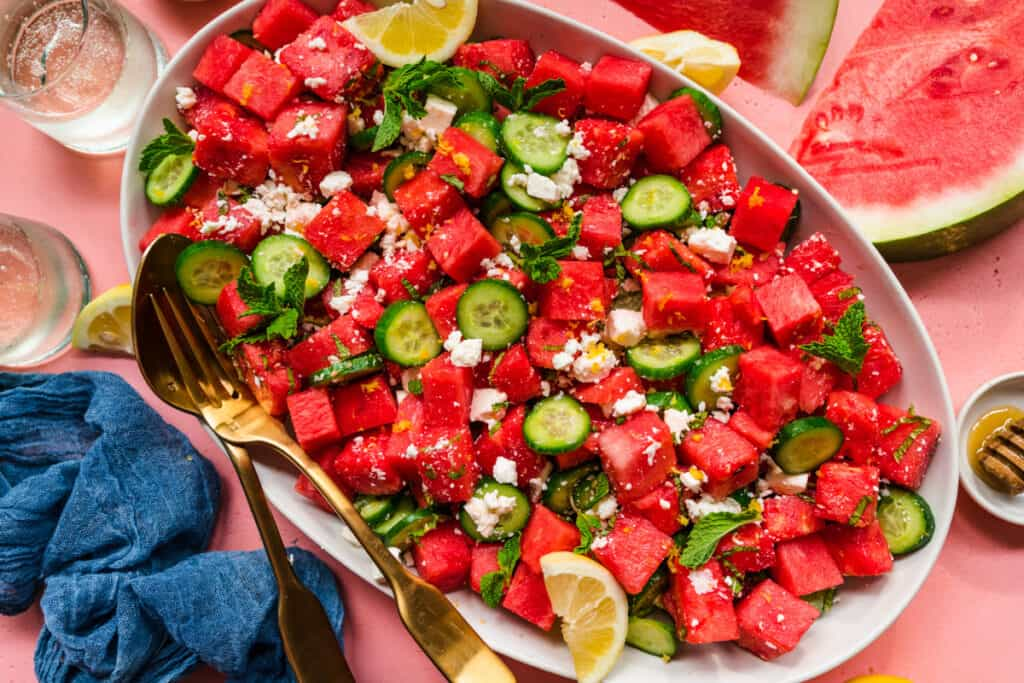 This simple daikon and carrot salad has a refreshing sweet and sour dressing, and comes together in under 10 minutes! Perfect, light, and refreshing for any summer cookout!
This simple cold green beans salad is classic for summer picnics and bbqs. Made with green beans and a few simple ingredients, this is a quick and easy side for so many meals.
This Swiss Lamb's lettuce has so many different layers of flavor, you will certainly fall in love with it! Enjoy it as a side to your BBQs or simply enjoy it as it is!
These grilled vegetables are basted with butter, fresh thyme, lemon, and Dijon mustard for a deliciously healthy summer dish!
Our Keto Potato Salad Recipe is made without cauliflower for an even tastier faux-tato salad. Our gluten-free and diabetic version of low carb yogurt mayonnaise potato salad uses turnip radish, which gives you the best potato alternative.
Serving suggestions for summer veggies
These Vegetarian Stuffed Peppers are a great side dish. Filled with quinoa and featuring smoky chipotle peppers this is perfect for serving alongside grilled meats.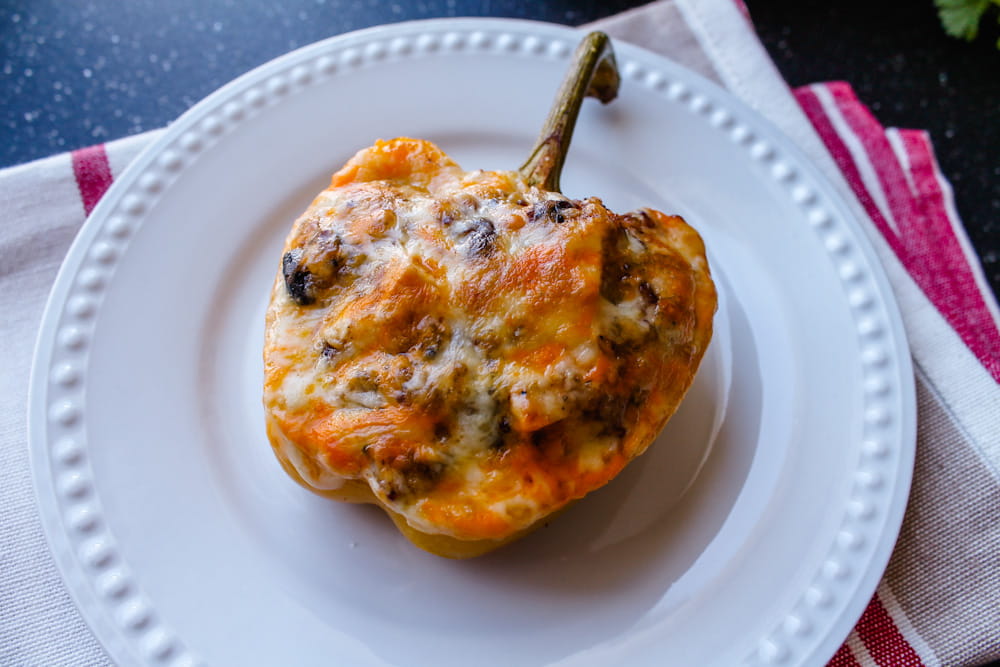 This farm-style, old-fashioned English Pea Salad recipe is simple, easy to make, and colorful. With fresh peas, crunchy vegetables, and a creamy bright dressing this will become your favorite salad.
Sheet Pan Green Beans and Potatoes have two major 'selling' points. It all goes in the oven together leaving you free to cook other parts of the meal and it's healthy!
Grilled baby bok choi is a perfect complement to just about any summer meal. It's so easy to make, and it has a great taste with the quick Asian-style marinade. This is sure to become a fan favorite.
This is an old, much-loved recipe for Copper Penny Carrots Salad that I've re-created so that it contains no questionable ingredients. It's just as delicious as before, if not more so!
Bell Pepper Salad is crunchy, fresh, and herbaceous with a bright, red wine vinaigrette dressing. It's easy, gluten-free, and the perfect complement to your favorite main dishes!
This beet and cucumber salad with feta and dill is packed with sweet, savory, earthy, tangy, and salty flavors. Crunchy cucumbers, tender cooked beets, and a fresh lemon vinaigrette combine to create a delicious beet salad you'll crave.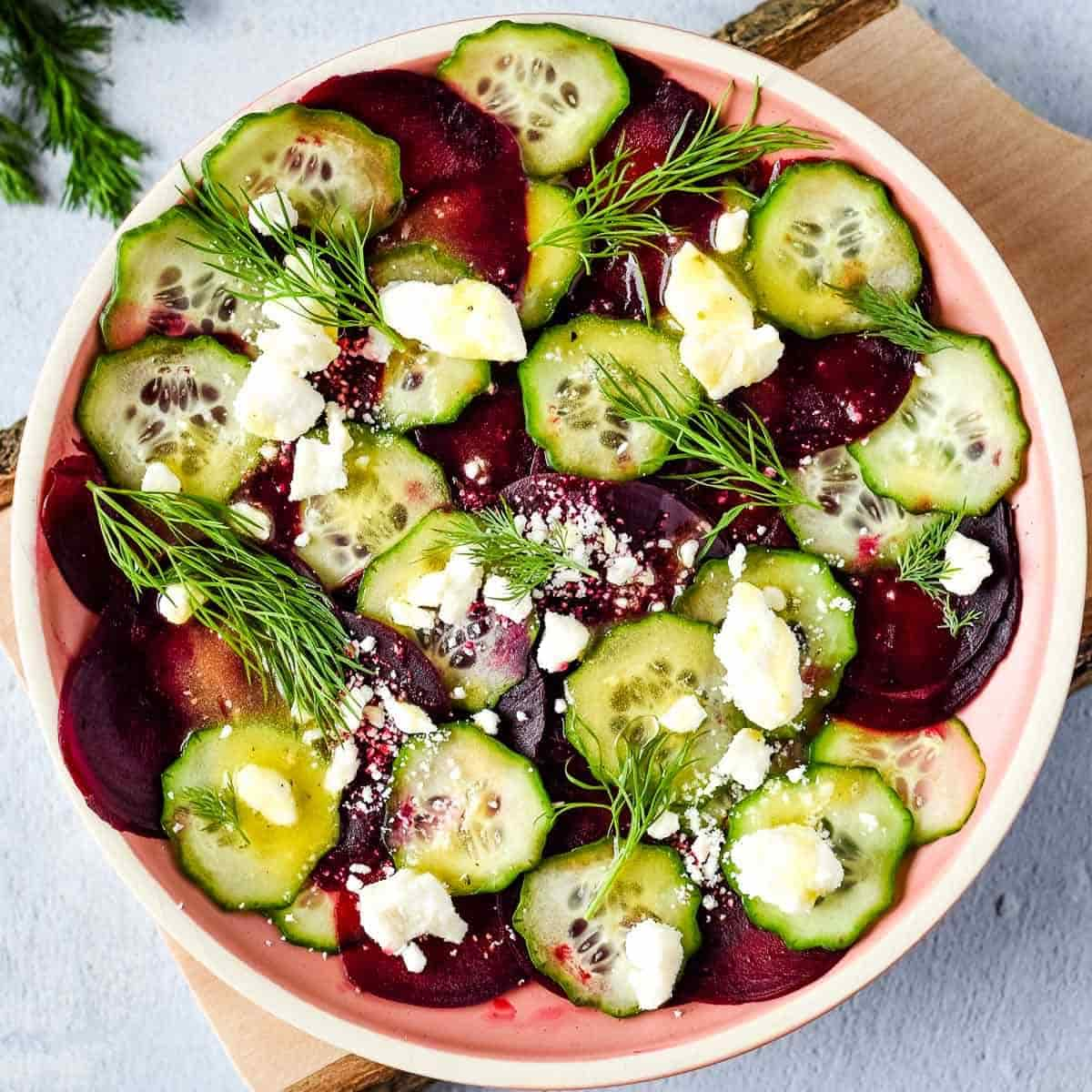 Grain + Pasta salads with a summery twist
Summer's here! Keep cool with a chilled pasta salad without mayo. Featuring a light, refreshing Italian dressing, this simple recipe is perfect for a side dish or an easy lunch.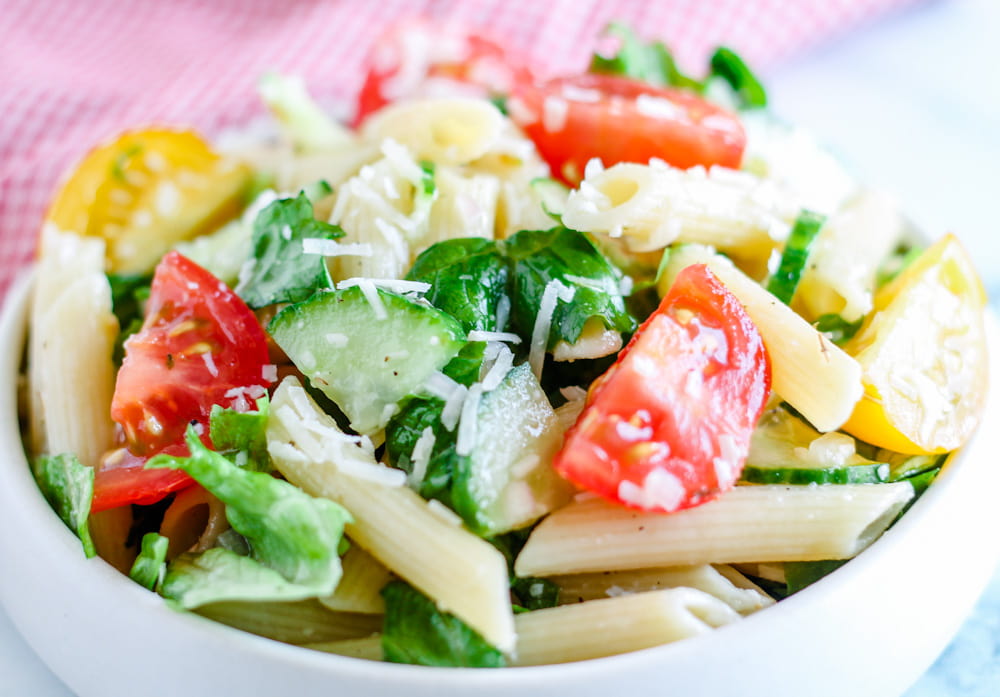 This Cowboy Caviar Salad hits all the marks, from the creamy avocado, and chewy rice, to the sweet and spicy dressing.
Trail Mix Salad is a nutritious and flavorful dish that combines cooked rice with a variety of nuts, seeds, and dried fruits typically found in trail mix. Tossed together with a dressing and fresh herbs, creating a hearty and satisfying salad that is perfect for a healthy side dish.
Ramen Noodle Asian Salad is a tasty side dish made with cabbage and other delicious veggies, coated in an Asian-inspired dressing, with ramen noodles added for a crunchy texture.
This quinoa tabbouleh salad is the perfect summer side dish. Quinoa replaces the bulgur wheat. It's light and healthy and gluten free.
Loaded with plant-based protein and soaked in a tangy balsamic dressing this chickpea quinoa salad recipe makes a tasty 30-minute meal or a wonderful side dish.
This Chicken and Rice Salad with Fresh Basil and Lemon is a refreshing and flavorful recipe that combines tender chicken, hearty rice, and fragrant basil with a tangy lemon dressing.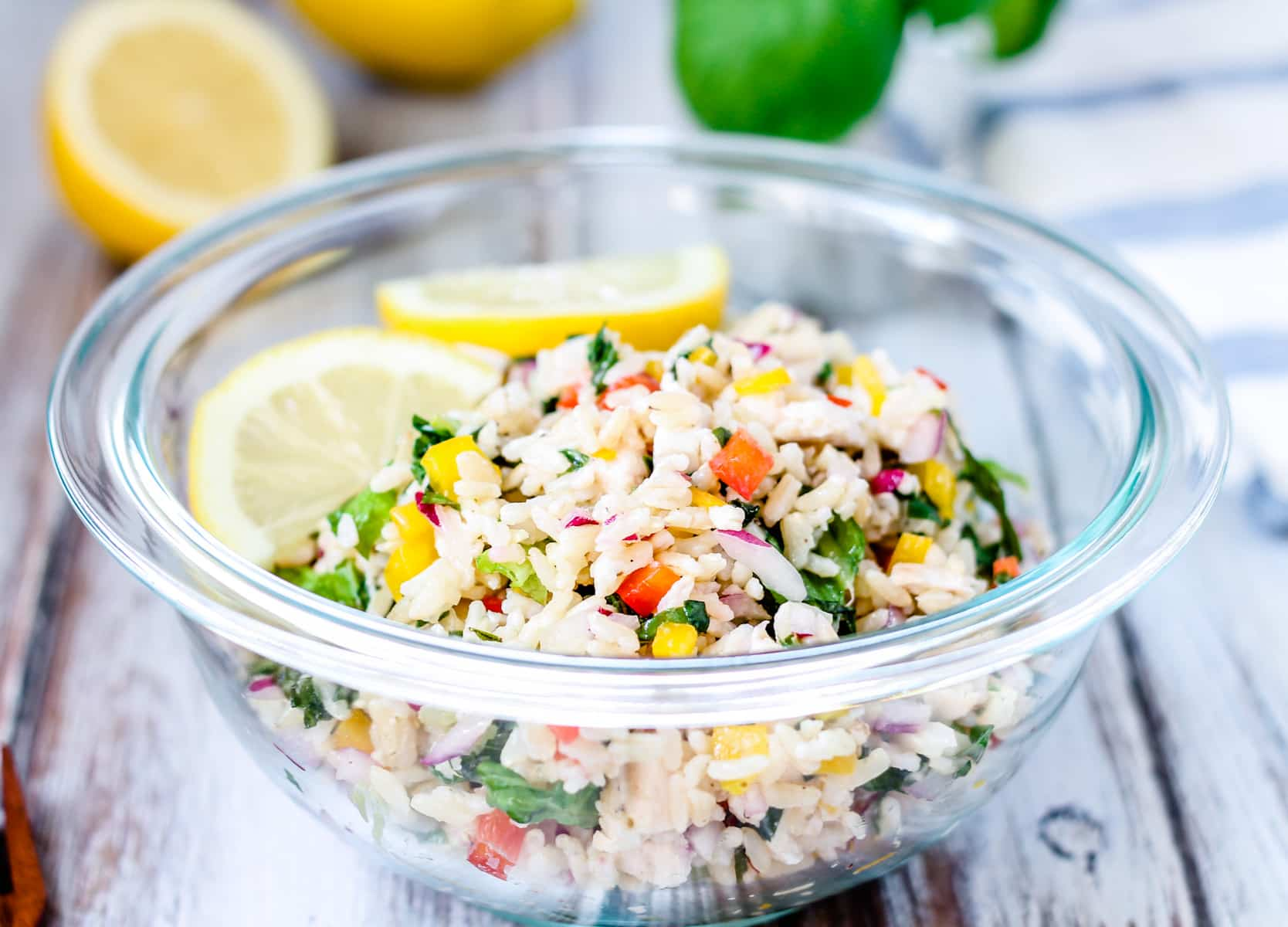 Zucchini recipes for that seasonal harvest
These zucchini parmesan chips are crispy and delicious. A tasty addition to salad or soup or to enjoy as a crunchy snack. Experiment with herbs and spices to add flavor!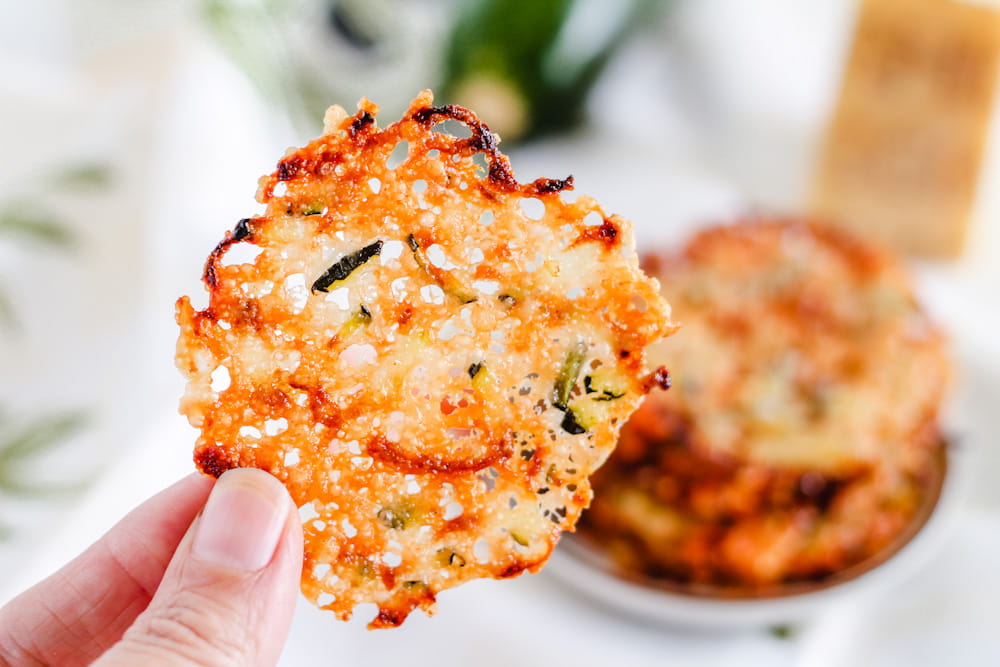 Delicious, cornmeal-dusted air fryer squash made with yellow summer squash and zucchini. Naturally gluten-free and vegan.
Italian-style baked zucchini makes the perfect summer side dish! It's easy to make, delicious and healthy to boot!
Enjoy our Keto Crispy Baked Zucchini in the oven simply by making your own keto breadcrumbs from one of our bread selections. Those golden low carb baked zucchinis panko style is a perfect addition as a BBQ side or an appetizer that is entirely gluten-free, low-carb, grain-free, and perfect for diabetics.
Round zucchini is a fun heirloom squash variation that's perfect for stuffing, baking, and enjoying as a healthy side dish come the late summer season.
Appetizers for the summer season
This easy Homemade Hummus recipe is tasty, healthy, and inexpensive to make. It's a classic summertime dip for fresh veggies.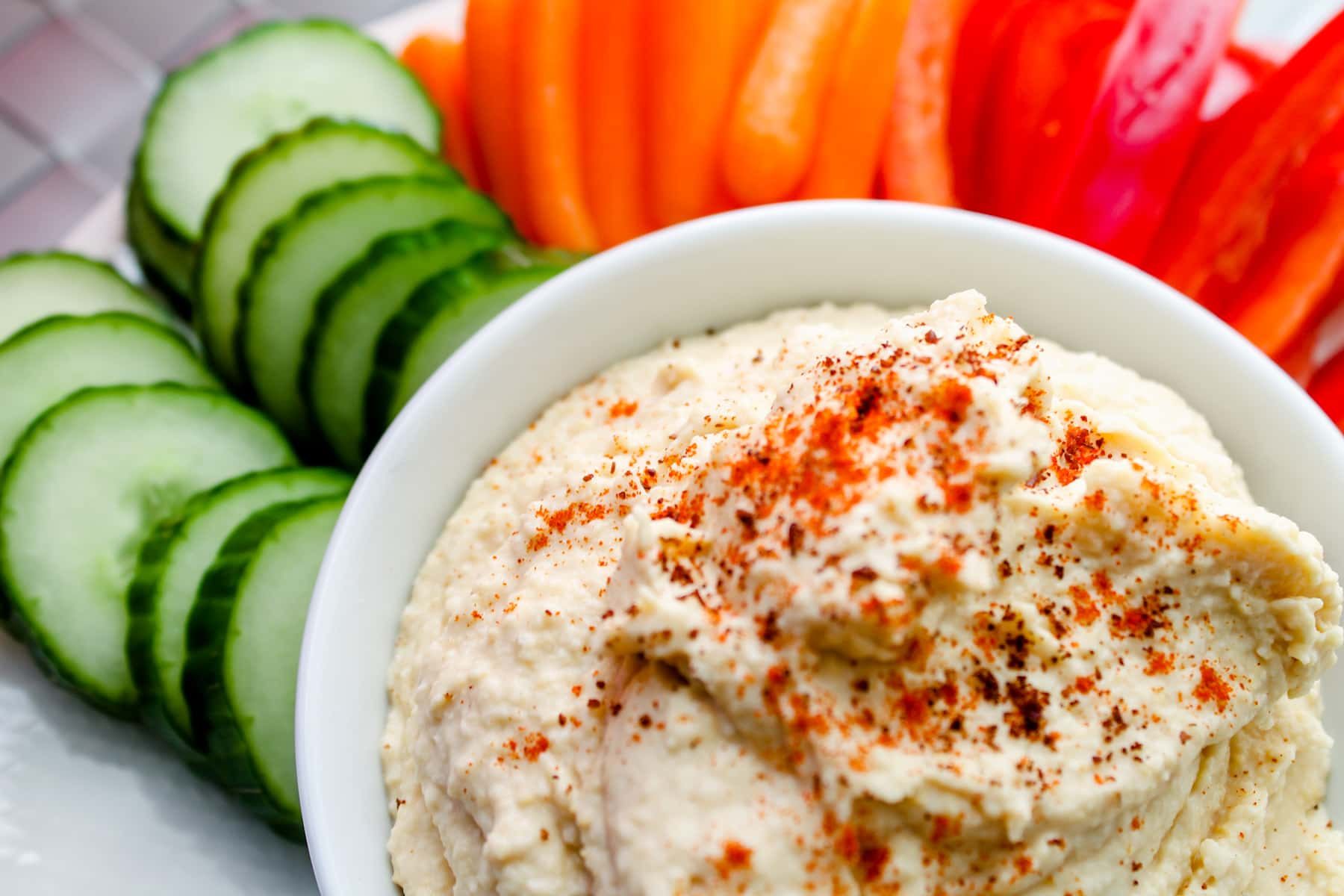 This creamy Baked Ricotta Cheese with Lemon and Herbs is a perfect appetizer that you can pair with bread or crackers, some fruit, or salty olives. The best part of this cheese dip is that it is so quick to make.
Feta zucchini fritters are an ideal summer appetizer, served warm and crispy with a delicious minty yogurt dipping sauce.
This quick and easy recipe for Balsamic Strawberries combines sweet and spicy flavors. A taste combination that you will love and tastes like something served in an elegant restaurant.
Try this Healthy 7-Layer Dip recipe to add a healthier appetizer to your menu. Easy to make and so fresh tasting, it's always a winner!
If you're looking for a quick, healthy appetizer that's ready in under an hour, these avocado deviled eggs are a great option. They're loaded with healthy fats and nutrients and great for the summer!
These Zucchini Pizza Bites are the healthier, and low-carb alternative to a classic slice. Just four main ingredients are needed to make them!
Rujak is an Indonesian fruit salad tossed in a homemade spicy dressing. This unique dish is naturally vegan and gluten-free.
This recipe for Hummus Deviled Eggs is a clever way to combine two of your favorite appetizers – deviled eggs and hummus!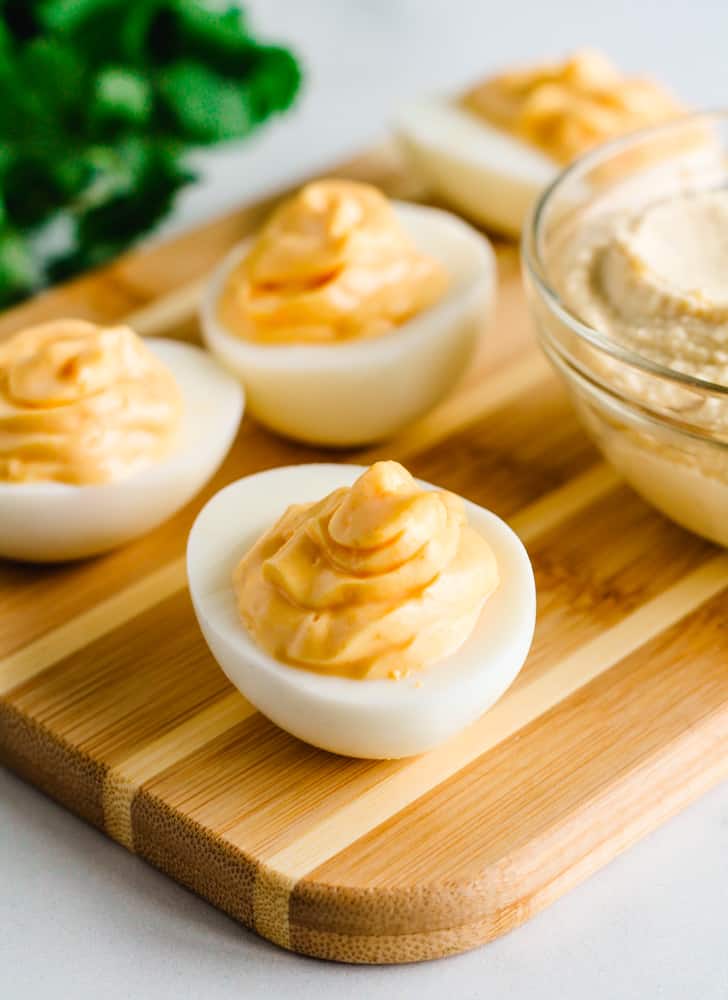 Recipes for freshly picked tomatoes
A refreshing Greek Cucumber Salad with Tomatoes that's quick, easy to make, and so healthy and delicious. You'll love this salad recipe as a side dish or appetizer!
This recipe for Cherry Tomato Confit is a delicious way to give a whole new life to cherry tomatoes. They will turn into soft, sweet, and delicious fruits, ready to eat at any time.
Made from fresh tomatoes, this easy Roasted Tomato Basil Soup recipe is homemade at its BEST. It's a healthy fresh tomato soup that is dairy-free and gluten-free.
Shirazi Salad is bright, fresh, herbal, and lemony with an abundance of pleasing textures from tomatoes, cucumbers, red onions, and fresh herbs. A perfect summer side.
Cucumber and Tomatoes Salad is made with fresh cucumbers and tomatoes that are tossed in a homemade lemon vinegar dressing to make a beautiful side dish for summer!
This Caprese Salad with arugula has cherry tomatoes, fresh mozzarella cheese, fresh basil leaves, and a drizzle of olive oil and balsamic reduction. It's a delicious summer salad you're going to love!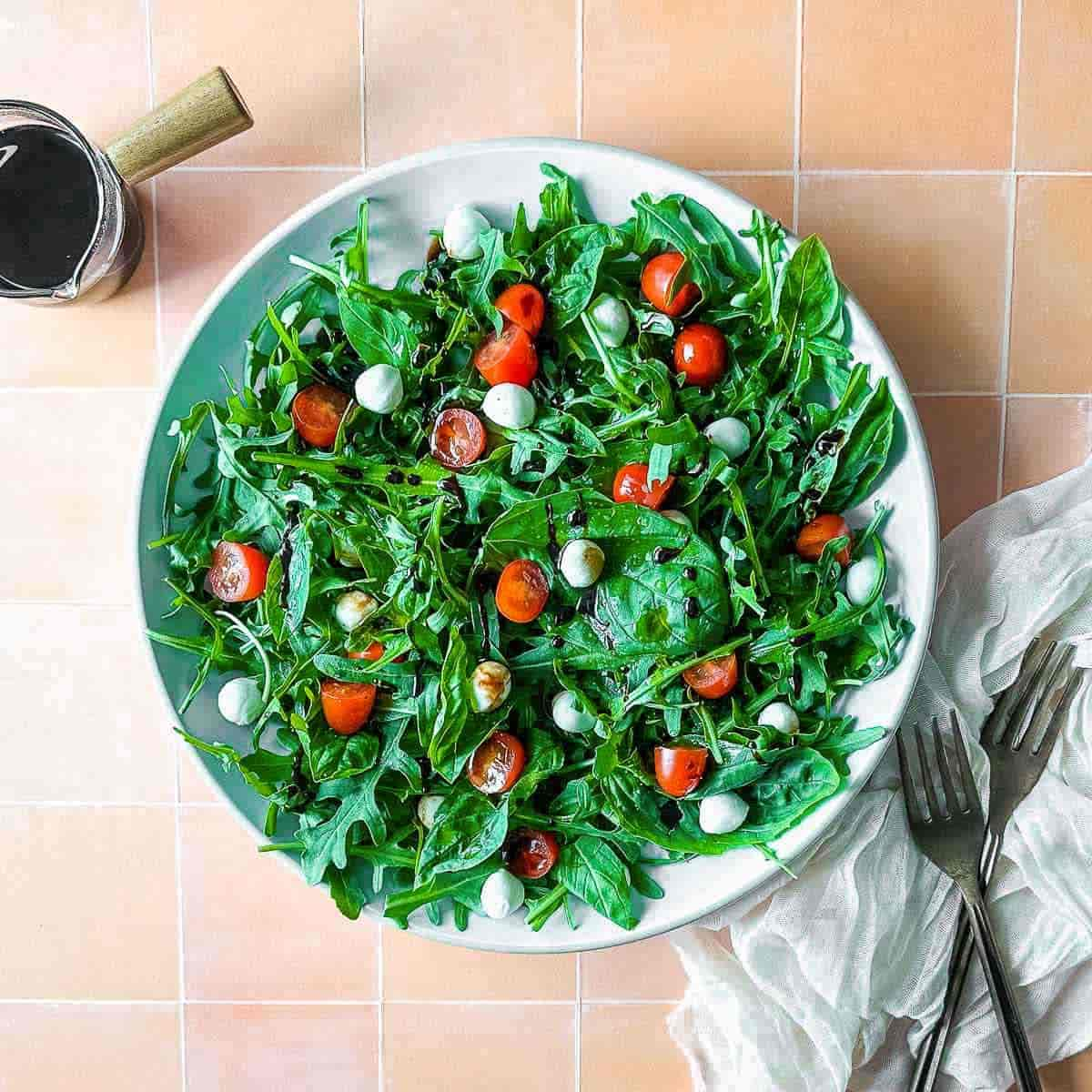 Summer corn at its finest
Easy to make with fresh or frozen kernels, this Garlic Butter Fried Corn recipe takes only a few minutes and is made pretty much weekly in our kitchen during the summer.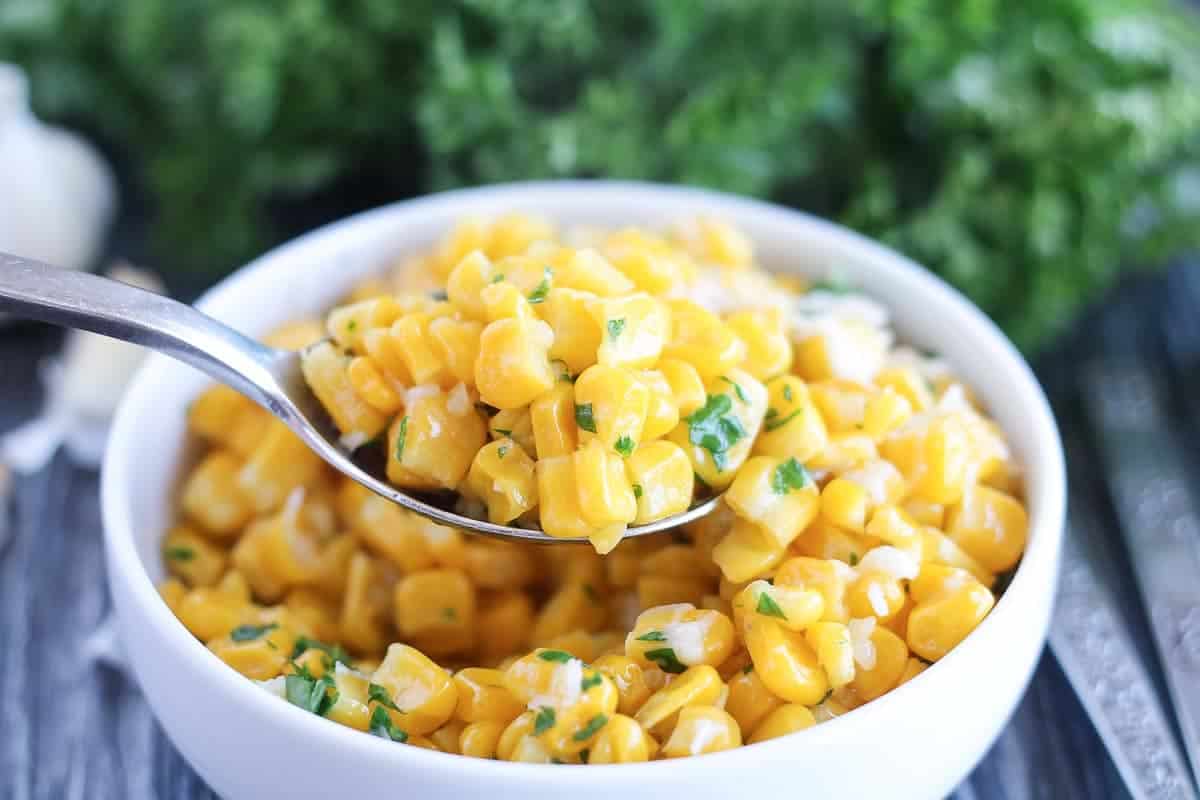 Air fryer corn ribs are a delicious way to serve this classic summer veggie. Turn sweet corn into finger food, perfect for dipping into your favorite sauce!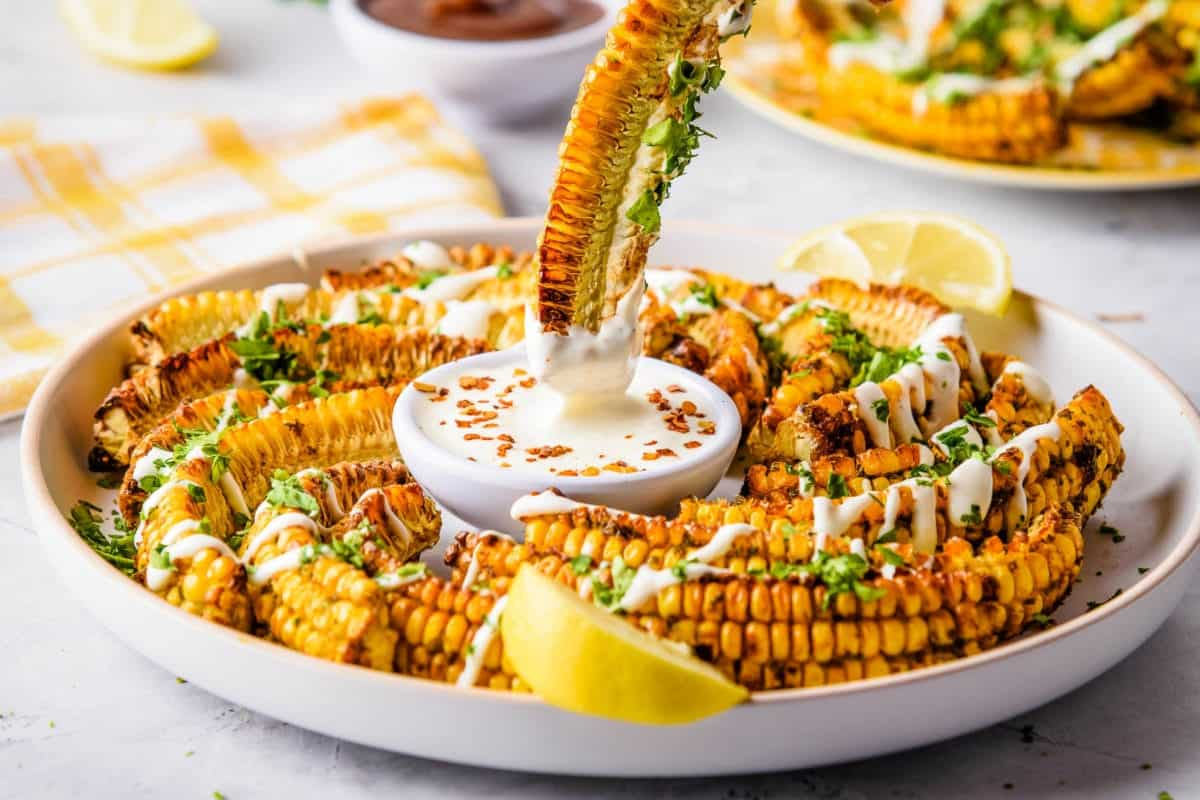 Zucchini, Sweet Corn, and Onion Pie is one of the most delicious ways to enjoy fresh summer produce! Fast to whip up and full of flavor, this is a great, healthy side dish the whole family will enjoy.
Black Bean and Corn Salad is the ultimate healthy summer side dish—packed with fresh corn, black beans, and cherry tomatoes and dressed with a cilantro-lime vinaigrette.
Instant Pot Creamed Corn is a delectable side dish that combines sweet corn kernels, creamy sauce, and savory seasonings, all cooked to perfection in a pressure cooker. This easy-to-make recipe delivers a velvety, flavorful treat that is sure to impress at any dinner table.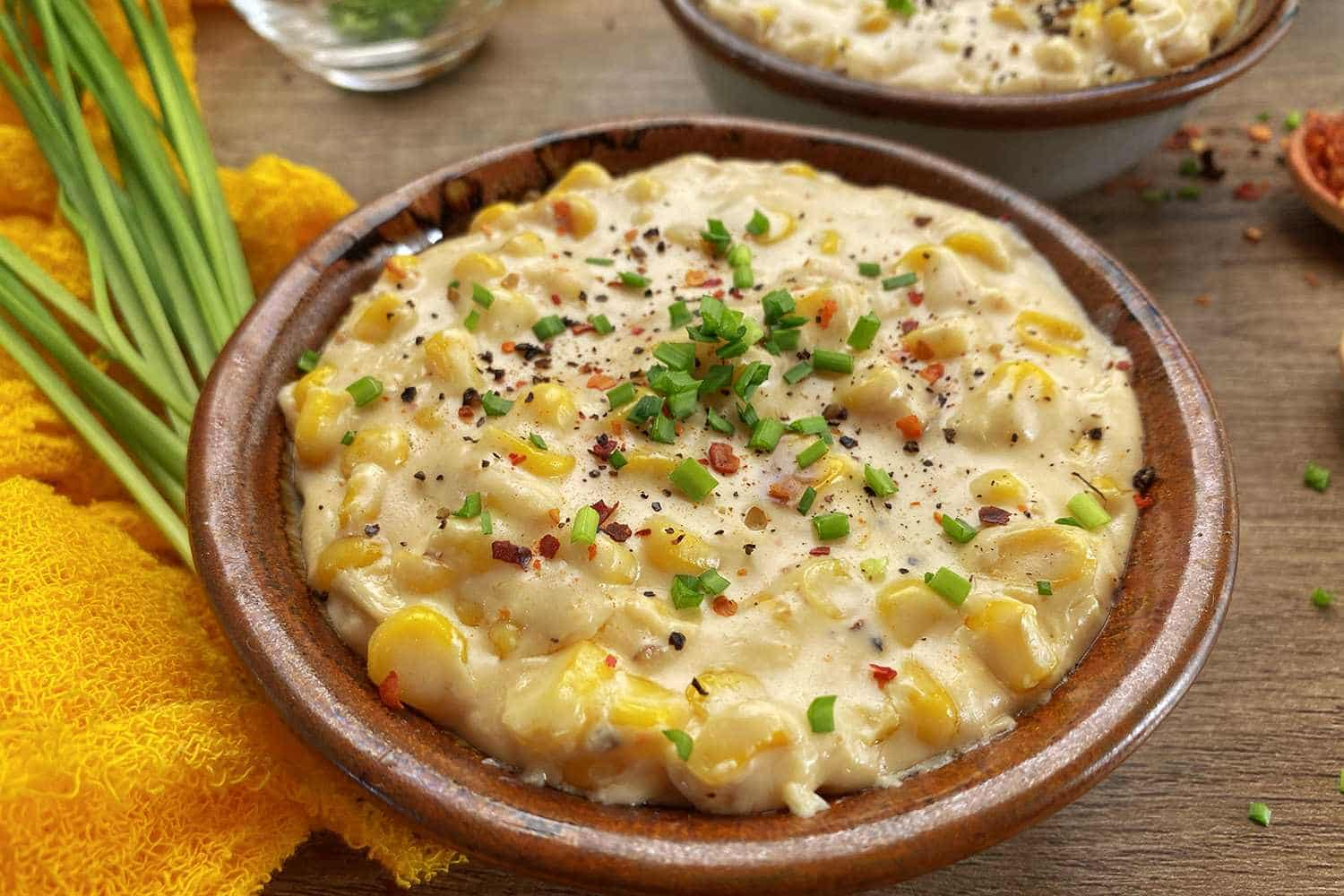 If you've tried any of these Healthy Summer Side Dish Recipes, please rate the recipe and let me know how it turned out by leaving me a comment below. I'm always interested in feedback!
Be sure to follow me on social media! I love pinning to Pinterest, sharing on Facebook, and posting pics on Instagram. See you there. 🙂
More useful roundup posts