It's Monday and we are keeping the "How do you #Herbamere?" theme rolling with this Curried Egg Salad.
If you missed my post last Monday, I featured the Zesty Herbamere sea salt, check out this Chipotle Black Bean Dip!
Today I'm whipping up a quick, light and easy egg salad. Well, quick and easy as long as you have hard cooked eggs in the fridge. 😉 If you are looking for a great method, check out this post. I used it for these eggs and they turned out perfectly. Nice creamy entre and no dreaded gray ring. *shudder*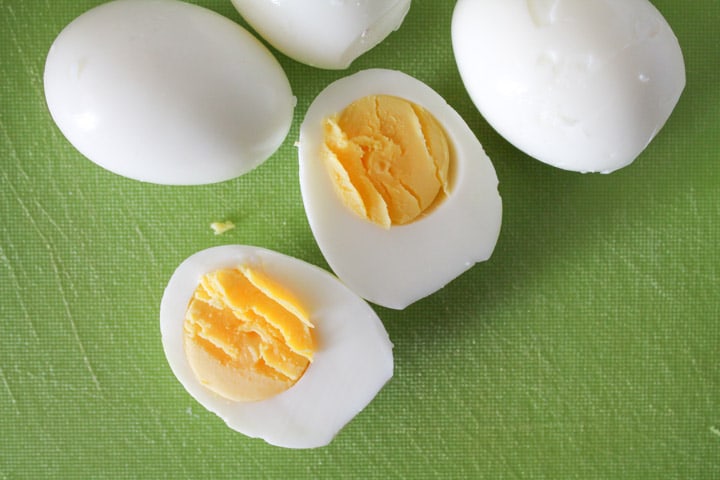 I cooked up a bunch of eggs knowing I was making this salad and I figured I could use a few extras to snack on post workout during the rest of the week. I do enjoy a nice cold egg out of the fridge on a hot day.
To add to the creamy goodness, chopped avocado and some probiotic packed Greek yogurt. That's right. I'm going there. Triple cream!
Can I ask what's more creamy and satisfying than opening a perfectly ripened avocado? It's such a small window between hard as rock or mushy as hell. This one was perfect for my egg salad.
To balance all the richness I thought "why not curry?" and curry flavours it was.
A spicy, savoury blend of curry, cumin, and dill made for some great depth and went so well with the velvety avocado and yogurt.
To tie it all together a sprinkling of Herbamere.
This is the Original version and is a mixture of sea salt infused with organic herbs and vegetables. It pulled all of the flavours in this egg salad together.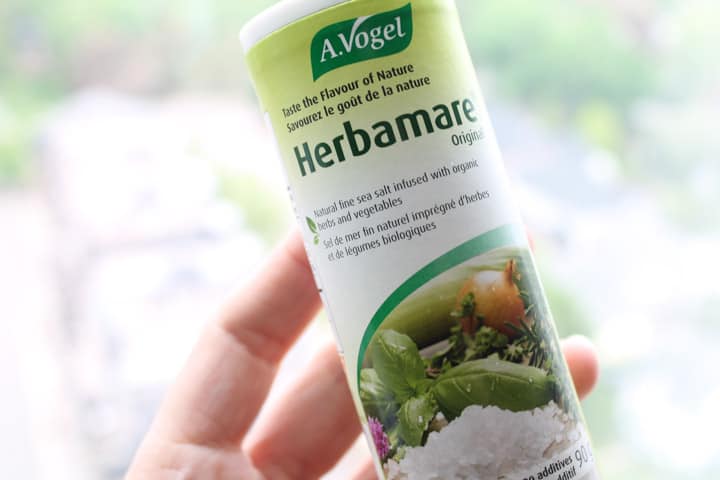 I scooped mine onto some toasted rye bread with some lettuce. Perfection. A great summer lunch with punch! 🙂
And, yes. I'm rhyming.
Sorry. Couldn't help myself. 😉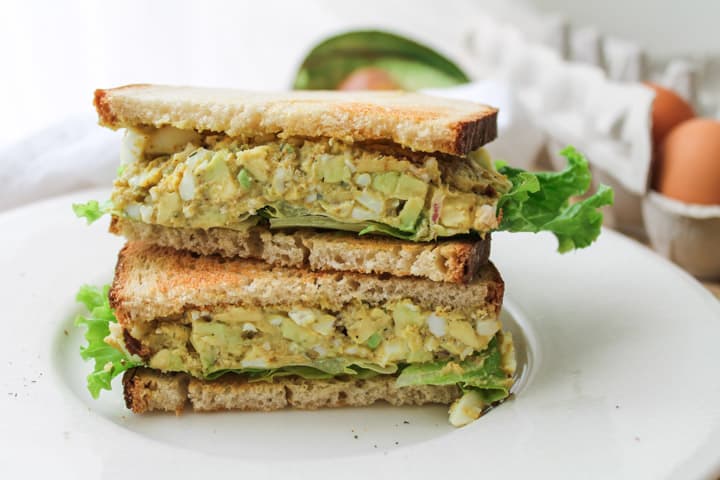 As an Amazon Associate I earn from qualifying purchases.
Curried Egg Salad – Gluten Free
Keyword:
curried egg salad
Instructions
Stir all ingredients together and serve on toasted breads or lettuce wraps