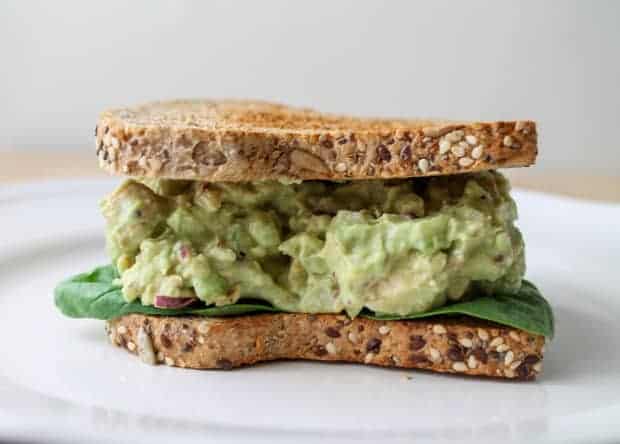 With summer in full swing I'm craving cold meals. I'm pretty standard with my classic green smoothie for breaky so that leaves me with lunch and dinner to figure out. After the massive success of my Avocado Tuna Salad experiment it's definitely time to switch it up and try it with chicken. Nothing screams a summertime meal like chicken salad so, once again I'm ditching the mayo and trying my hand with this new twist.
To make this dish a little creamier I added a dollop of greek yogurt to the ripe avocado. Greek yogurt also adds even more protein for that satitation factor.  I squeezed in some fresh lime juice and then some diced celery and red onion to bring the crunch component.
I used my chili lime chicken marinade for this recipe to add a little spice.
This could not be easier to come together and when I tasted it? I had one of those talking out loud moments. 'This is good!' came out of my full mouth. Actually, let's add a few more oooo's to that. It was gooooooood! It even gained the approval of the man of the house. He was a tad leery of it's appearance but, once he had a bite he promptly popped some bread into the toaster and made himself a sandwich.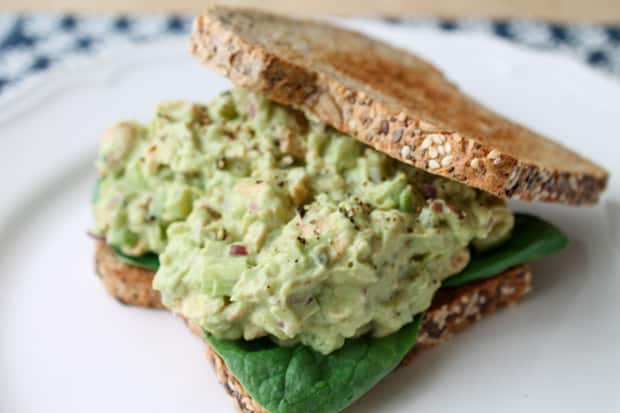 That, my friends, is a rousing endorsement.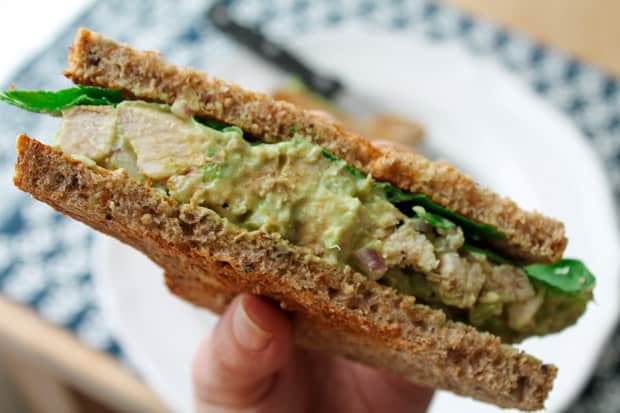 Ingredients
1 ripe avocado
1 lime, juiced
1 tbsp greek yogurt
2 celery stalks, diced
¼ red onion, diced
1 chicken breast, cooled and cut into chunks
sea salt & pepper to taste
Instructions
Mash avocado with lime juice and greek yogurt
Stir in celery, red onion and chicken and pinches of sea salt and pepper
7.6.7
149
https://thehonoursystem.com/avocado-chicken-salad/