This Chili Lime Chicken Marinade is a true keeper! Great for oven baked chicken or for tossing on the grill. Fantastic flavour to spice up that boring chicken. Gluten Free!

Usually once a week I make Joe his favourite 'chicken & frites' for dinner. It's a 'kill two meals with one stone' option as I opt out of the frites component of the meal and have a massive green salad with my chicken. However, this was starting to become super dull so I needed a way to add some pizazz to this regular meal.
And thus, my chili lime chicken marinade was born. Like most of my recipes, it's simple with a short ingredient list.
Here we go!
Start with the juice of 2 limes. The best way to get the most juice out of your fruit is to give it a roll with the palms of your hands. This loosens the juice from the pulp.
Add some olive oil, chili powder, minced garlic and of course sea salt and pepper.
Shake it all together in a small mason jar.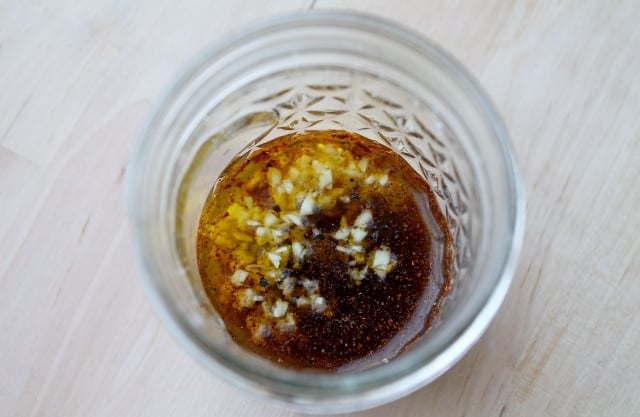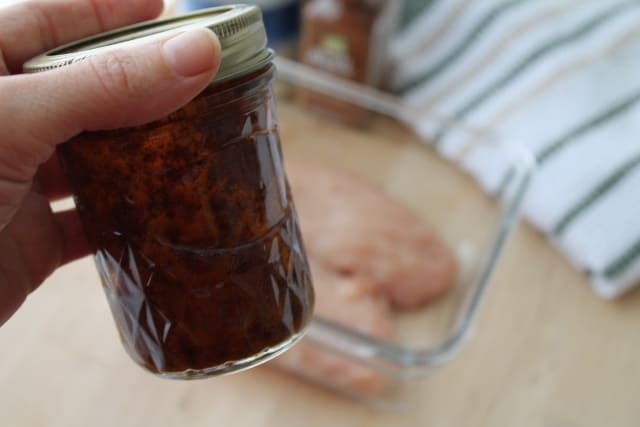 Meanwhile rinse and pat dry your chicken, place it in a glass container and season it with…wait for it…sea salt and pepper!
Pour the marinade over your breasts and give them a nice massage (snicker snicker)
Place in your fridge for 3 hours or overnight.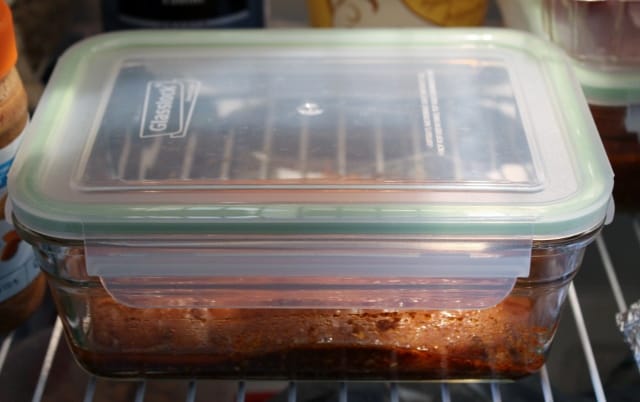 The result is juicy chicken with a layers of garlicky, spicy, citrusy flavours that are such and improvement from the usual plain, same old same old.
Enjoy!
As an Amazon Associate I earn from qualifying purchases.
Chili Lime Chicken Marinade
Keyword:
chili lime chicken marinade, gluten free chicken recipe
Instructions
Shake all ingredients together in a small mason jar.

Pour marinade over chicken breasts and massage well.

Leave in fridge, covered, for 3 hours.