This Mexican Brown Rice Bake is easily tossed together using pre-cooked rice and chicken along with a homemade enchilada sauce and protein packed refried beans. It bakes up bubbly and delicious, with leftovers heating up like a dream.
I've been to Mexico once.
Tijuana to be exact. We didn't have any authentic guacamole and we didn't splash around in the warm water. It was a tour bus my family took on a day excursion during Disneyland trip when I was about thirteen.
My dad was on a mission to buy leather jackets for all! I'm guessing leather was a bargain in Tijuana? My sister and I also each got a beautiful silver necklace. My sister, who was rocking quite the banging eighteen year old body, created a bit of a ruckus in the streets, getting whistled at, and the like. Obviously, this didn't sit too well with my dad, who rivaled my sister's looks with evil glares to the catcalling men, and we were marched back to the tour bus to wait.
Meanwhile, two boys around my age got on the bus and entertained the remaining passengers waiting with some traditional Mexican music, singing and guitar playing. They passed a collection plate around and I gave them my last ten American dollars. I saw them waving at us from the street as we left, quite happy with their windfall.
And that was Mexico.
I've never been back.
I missed out on the food and beach, but I did experience a bit of their culture.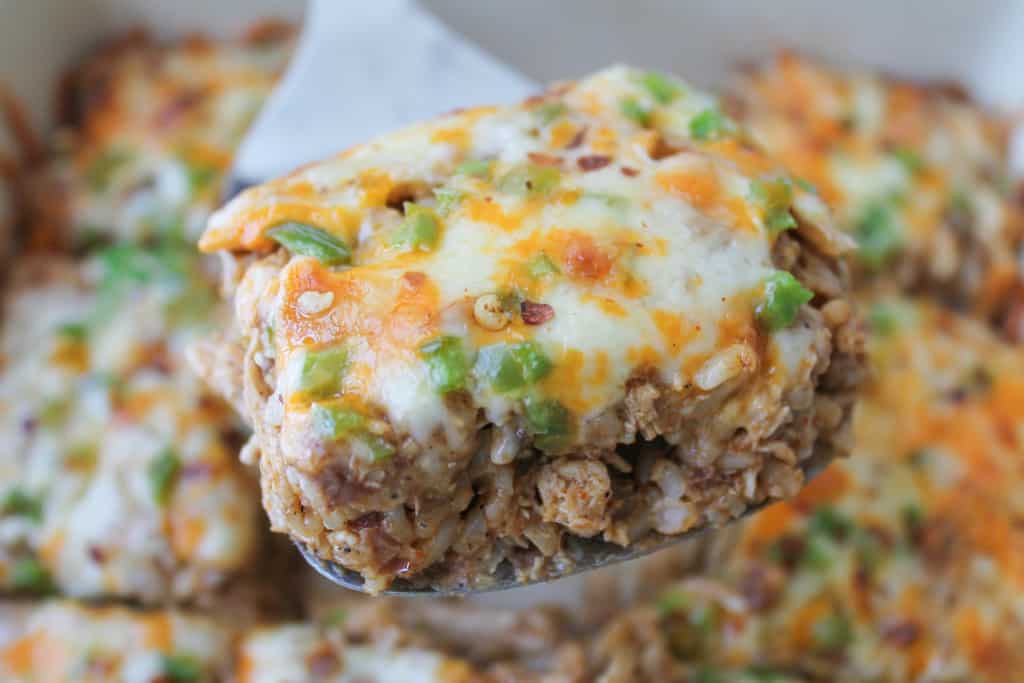 Mexican Brown Rice Bake
This Mexican Brown Rice Bake is my homage to home cooking. I made the refried beans and the enchilada sauce from scratch, like a true home cook, which was my culture growing up.
My mom was a real housewife, but not like one from the OC, that's for sure. 😉 She got up before everyone, packed school lunches consisting of sandwiches on homemade bread, fresh baked cookies, and fruit from our trees. Then it was onto hot breakfasts for us four kids, followed by cleaning and organizing our massive home, and picking veggies from our garden to go with dinner.
I feel like it's a life I would love for myself. Minus the four kids, of course. Louis the cat works for us. 😉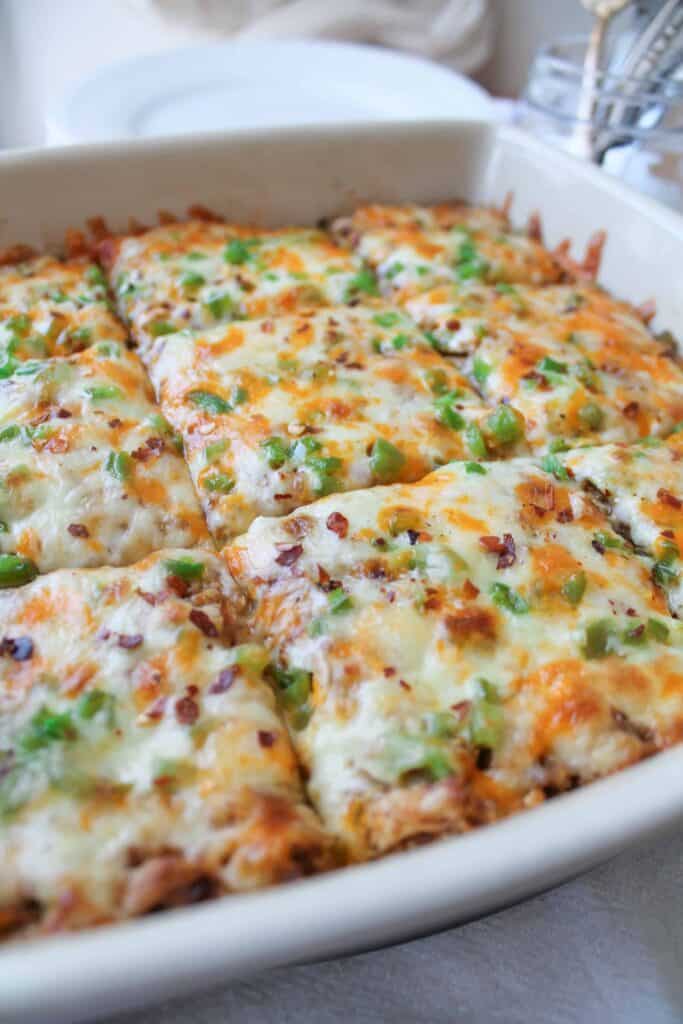 A nice family meal
I hope you make it with love and share it with the ones you cherish. 🙂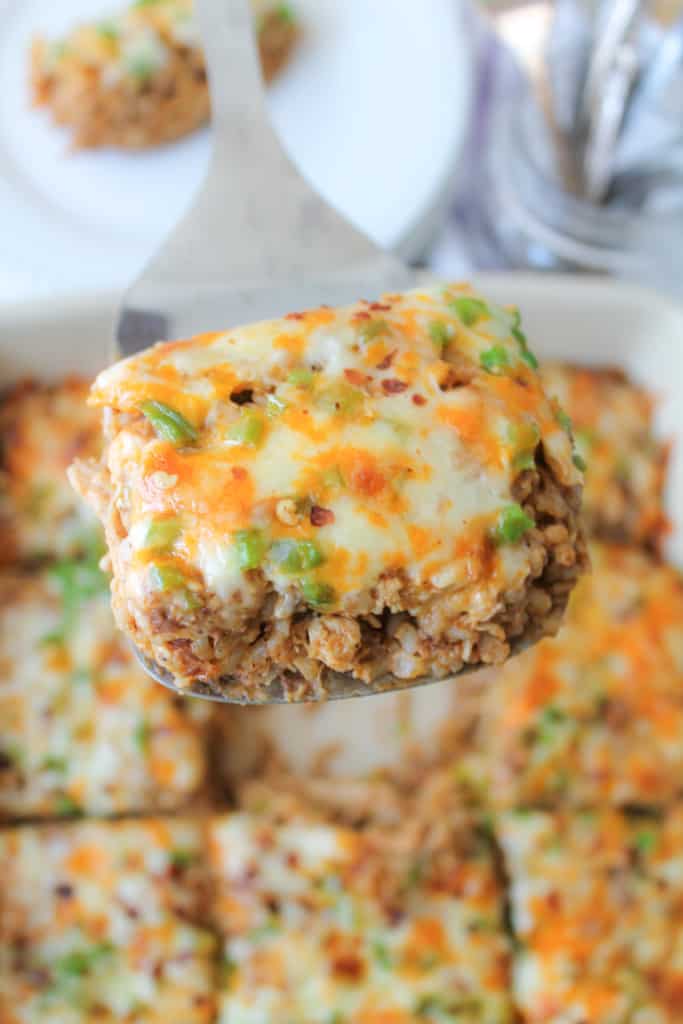 Mexican Brown Rice Bake – Gluten Free
Ingredients
2 cooked chicken breasts, shredded
1 cup dry brown rice
1 cup refried beans
3/4 cup enchilada sauce
1 cup shredded cheese
1/2 pepper, diced
2 tsp chili flakes, optional
Instructions
Cook brown rice --> I like this method
Heat oven to 350 and grease a 9x9 baking dish
In a mixing bowl, stir together the shredded chicken and enchilada sauce. Mix in the rice and beans and stir until it's all combined
Transfer the mixture to the prepared 9x9 dish and top with the shredded cheese, diced peppers and chili flakes
Bake for 25-30 minutes, then broil for 2-3 to get a bit of crispiness to the layer of cheese
7.6.7
479
https://thehonoursystem.com/mexican-brown-rice-bake-gluten-free/
Click for the Nutritional Stats