This is for all of you who, like me, tend to enjoy the licking the beaters and scooping out spoons of the cookie dough almost better than the baked product.
Cookie dough = good shit.
The only draw back is sometimes you just don't feel like baking a batch of cookies just to indulge in a bit o' dough. So, here is the perfect solution: Cookie dough for one. Boom.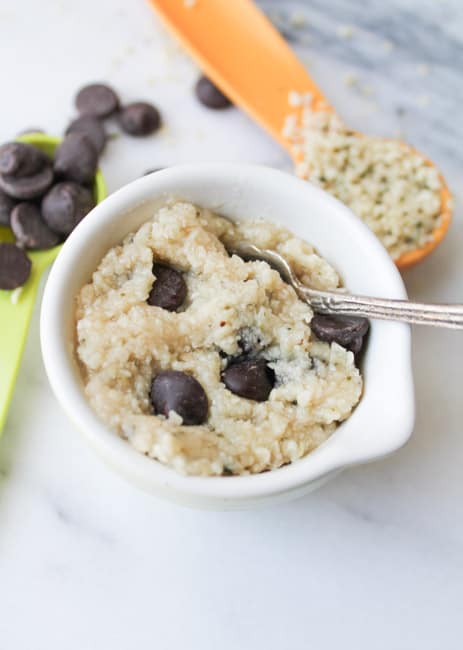 To ensure this little treat fits into my 'Honour System' there are no fake sugars and no bleached flour. It's full of plant protein, thanks to the incomparable hemp seed. Love me some hemp seed. One of my favourite snacks are these hemp seed energy balls, which have been a huge hit. It's one of my most popular pages. I have a feeling this recipe will follow suit.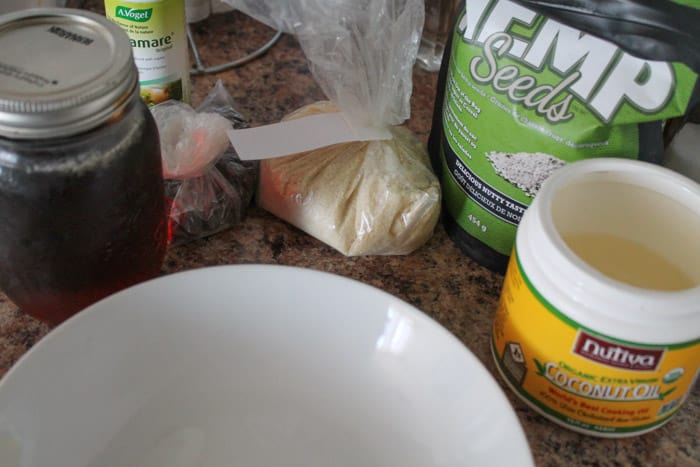 It's pretty complicated.
Kidding.
If you can make a mashy, stirry movement with a fork, you can make this recipe. Ready? Stir the ingredients together in a bowl. Done. Whew! Wipe off that brow now. 😉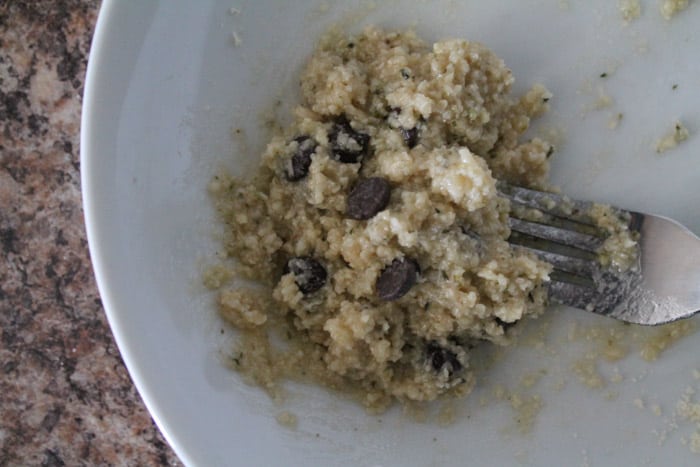 I popped mine into the fridge and enjoyed it later that night, after dinner with a cup of peppermint tea. It was a sweet treat without the belly bloat or guilt. How can you feel guilty eating hemp seeds, almonds and coconut oil? You can't that's how.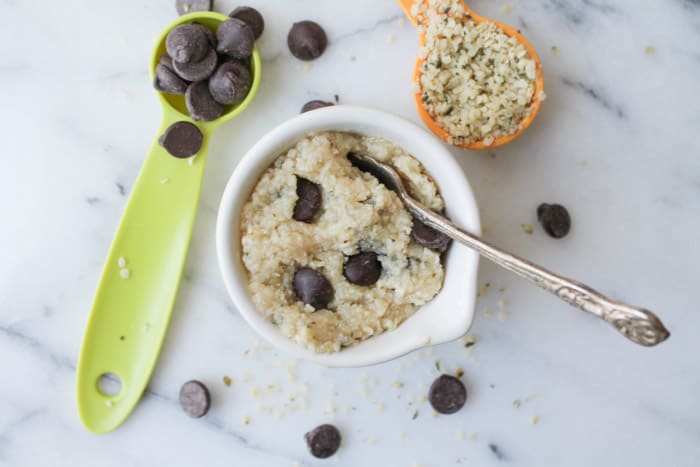 This one is in the vault. Locked.

As an Amazon Associate I earn from qualifying purchases.
Hemp Seed and Chocolate Chip Cookie Dough for One – Gluten Free and Vegan
Keyword:
hemp seed cookie dough, vegan cookie dough
Instructions
Mix all ingredients, except for the chocolate chips, together in a small bowl until well combined. Stir in chocolate chips

Eat right away or store, covered in the fridge