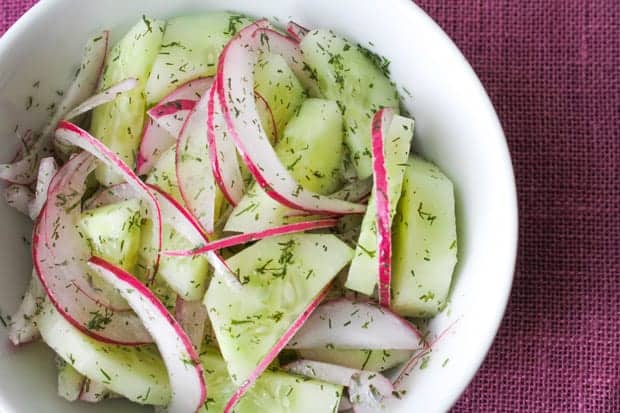 Consisting of cucumber, red onion, dill, and some oil and vinegar, this salad is super hydrating and full of flavour. A quick little side dish or it could also be a light lunch if you add a bit of protein like tuna or chicken to make it more substantial.
I peeled the skin of half of a cucumber, then sliced it in half. I then sliced the halves into semi circles and put them in a medium bowl.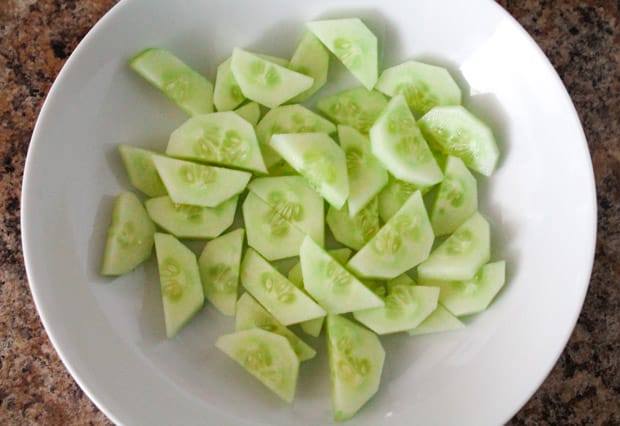 Then I sliced some red onion very thinly and placed them on top of my cucumber.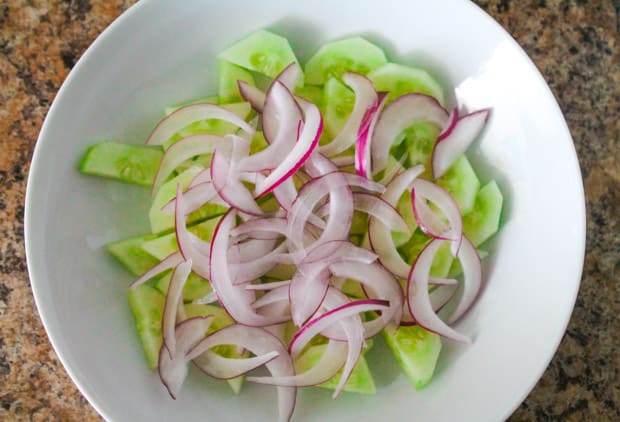 Next the ingredient that pulls it all together, delectable dill.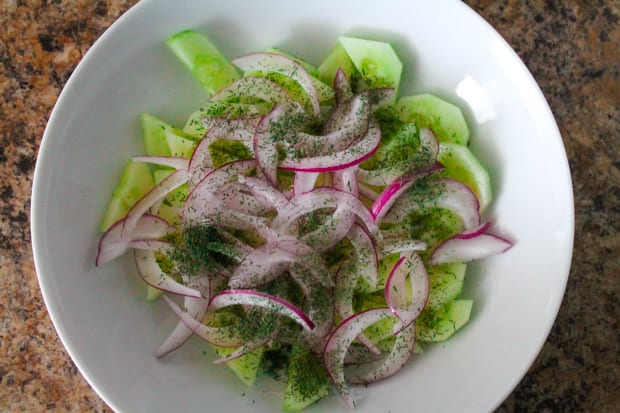 I love dill. Next year, I totally plan on growing my own after this years success with gardening. And by gardening I mean my little pot with parsley, mint and chives:) Hey, to me that's a garden!
Toss in a little olive oil and vinegar and boom! After my first mouthful I actually spoke out loud. "Delicious!" I said to myself. I would have said more but I was too busy shoveling cucumber salad into my mouth…
This is perfect for the warm days ahead. Easily packed up, it would be great to tote to work for lunch. However considering the water content, this dish may get a little soggy if you let it sit for too long. Considering this I would not advise letting it sit overnight.
What a great summer salad option that is bursting with taste and H2O. Also, it's ready in 5 minutes…what more could you ask for?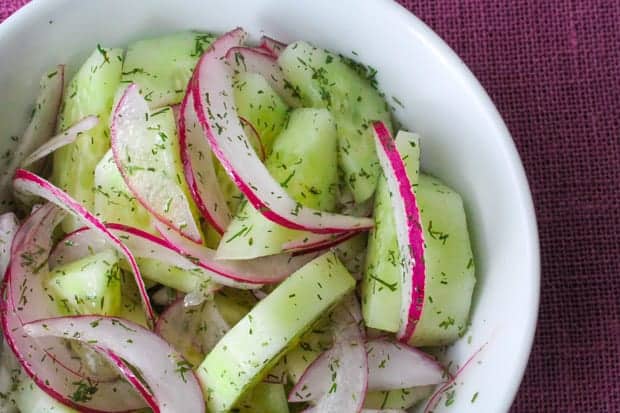 As an Amazon Associate I earn from qualifying purchases.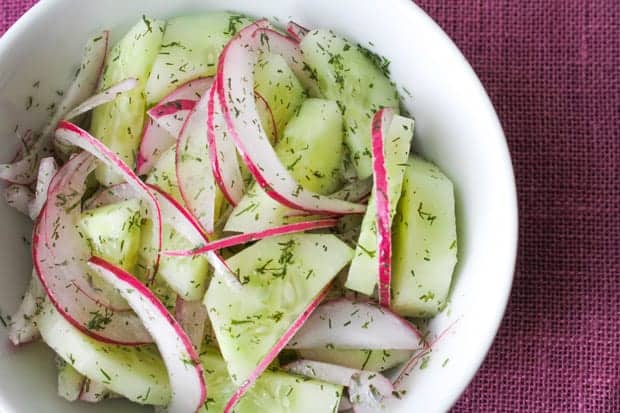 Cucumber & Red Onion Salad with Dill
Course:
Appetizer, Salad, Side Dish
Keyword:
cucumber red onion salad
Instructions
Toss all ingredients together in a medium bowl and enjoy!
Nutrition Facts
Cucumber & Red Onion Salad with Dill
Amount Per Serving
Calories 40
Calories from Fat 27
% Daily Value*
Total Fat 3g 5%
Sodium 1mg 0%
Potassium 65mg 2%
Total Carbohydrates 1g 0%
* Percent Daily Values are based on a 2000 calorie diet.