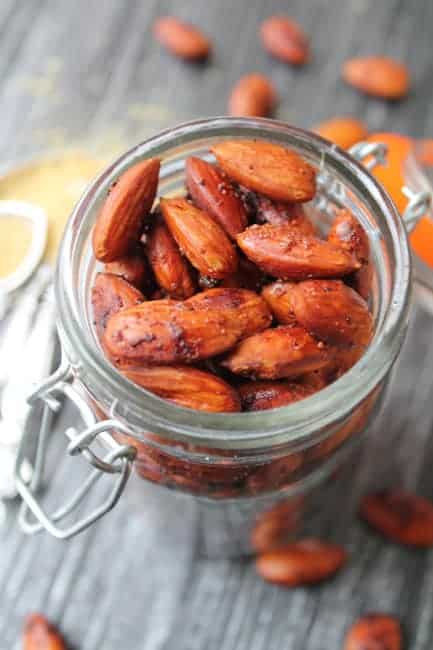 I'm always looking to switch up my snack game and almond are a super easy ingredient to customize. Today I was feeling like something a little savoury so Smoked Almonds, it is. If it's sweet you're looking for, try these Maple Cinnamon Roasted Almonds or if you feel like something really different, these Coconut Lime Almonds are cool too.
But, today we are smokin'. 😉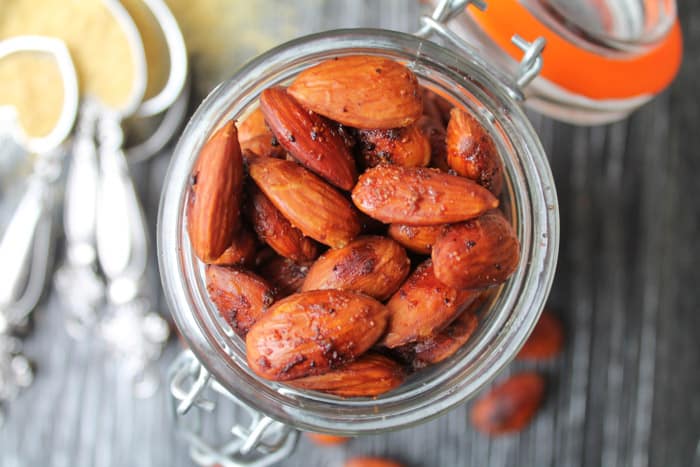 I've used this liquid smoke in the past for coconut bacon, but other than that it has sat on the shelf. Pairing it up with almonds is a match made in a hot heaven. I'm sure heaven is warm anyway, right? I mean, it's heaven. The weather has got to be good.
Give your almonds a good coat with the liquid smoke, olive oil and maple syrup. You want them to look all nice and shiny. This will help the spices stick really well to each almond.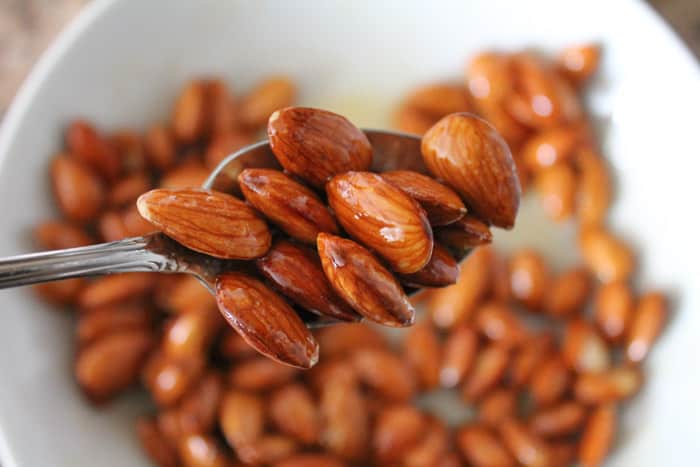 Speaking of spices, I used nutritional yeast in the seasoning blend. If you haven't heard of 'nooch', it is actually super high in B vitamins (energy!) and contains both iron and zinc. Boom! It gives a kind of cheesy flavour. I use it all . the . time . when I make this whole grain salad and it's also great in soups like this 'cheesy' cauliflower soup. You can pick it up at your local bulk store.
Once your almonds have been seasoned they are ready to roast. Check on them and give them a good stir once or twice to make sure they aren't getting burnt. Smokey = good. Charred = bad.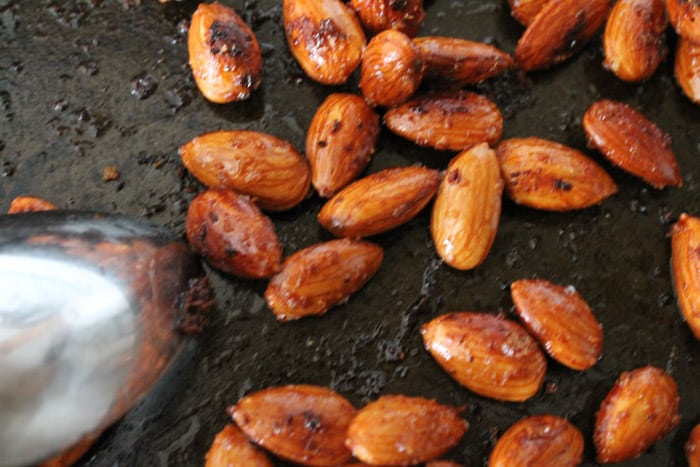 You also have to respect the cool down period, post roast. Trust me on this one. Almonds right out of the oven are funky in bad way.
We gobbled these right up. Enjoy!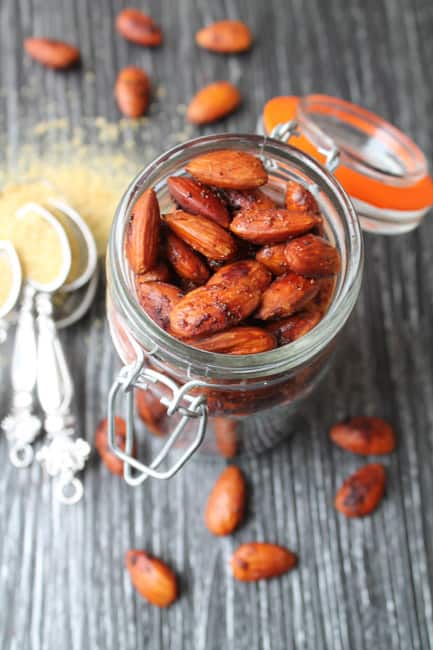 As an Amazon Associate I earn from qualifying purchases.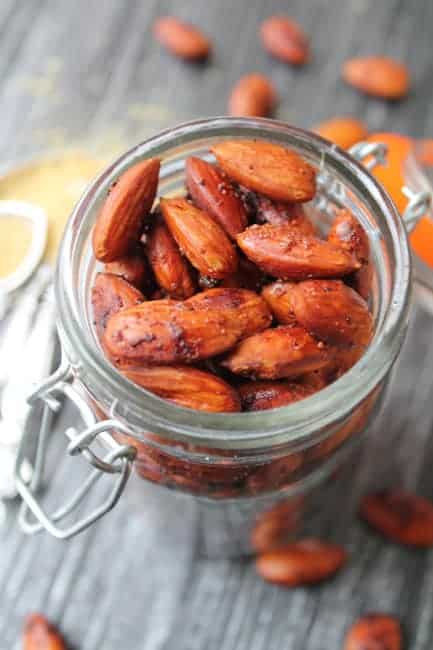 Smoked Almonds – Vegan & Gluten Free
Instructions
Preheat the oven to 350 and lightly grease a baking sheet

In a medium mixing bowl combine the almonds, liquid smoke and maple syrup and stir well to coat each almond

Sprinkle on the seasonings and stir well again

Spread evenly onto a baking sheet and roast in the oven for 10-12 minutes, stirring after about 8 minutes, making sure they don't burn

Let cool for 10-12 minutes
Nutrition Facts
Smoked Almonds – Vegan & Gluten Free
Amount Per Serving
Calories 218
Calories from Fat 153
% Daily Value*
Total Fat 17g 26%
Sodium 153mg 6%
Potassium 281mg 8%
Total Carbohydrates 10g 3%
Protein 8g 16%
* Percent Daily Values are based on a 2000 calorie diet.