Lemon Berry Spelt Flour Muffins. This recipe is like spring in muffin form! Using spelt flour lends a whole grain goodness to these tasty baked treats.
LEMON BERRY SPELT FLOUR MUFFINS
Do you ever second guess yourself?
I do all the time.
It's something I'm consciously working on. Trusting myself and these muffins were a test in that. We had some berries in the fridge that weren't going to be eaten and with a crisper full of lemons, my very first thought was muffins.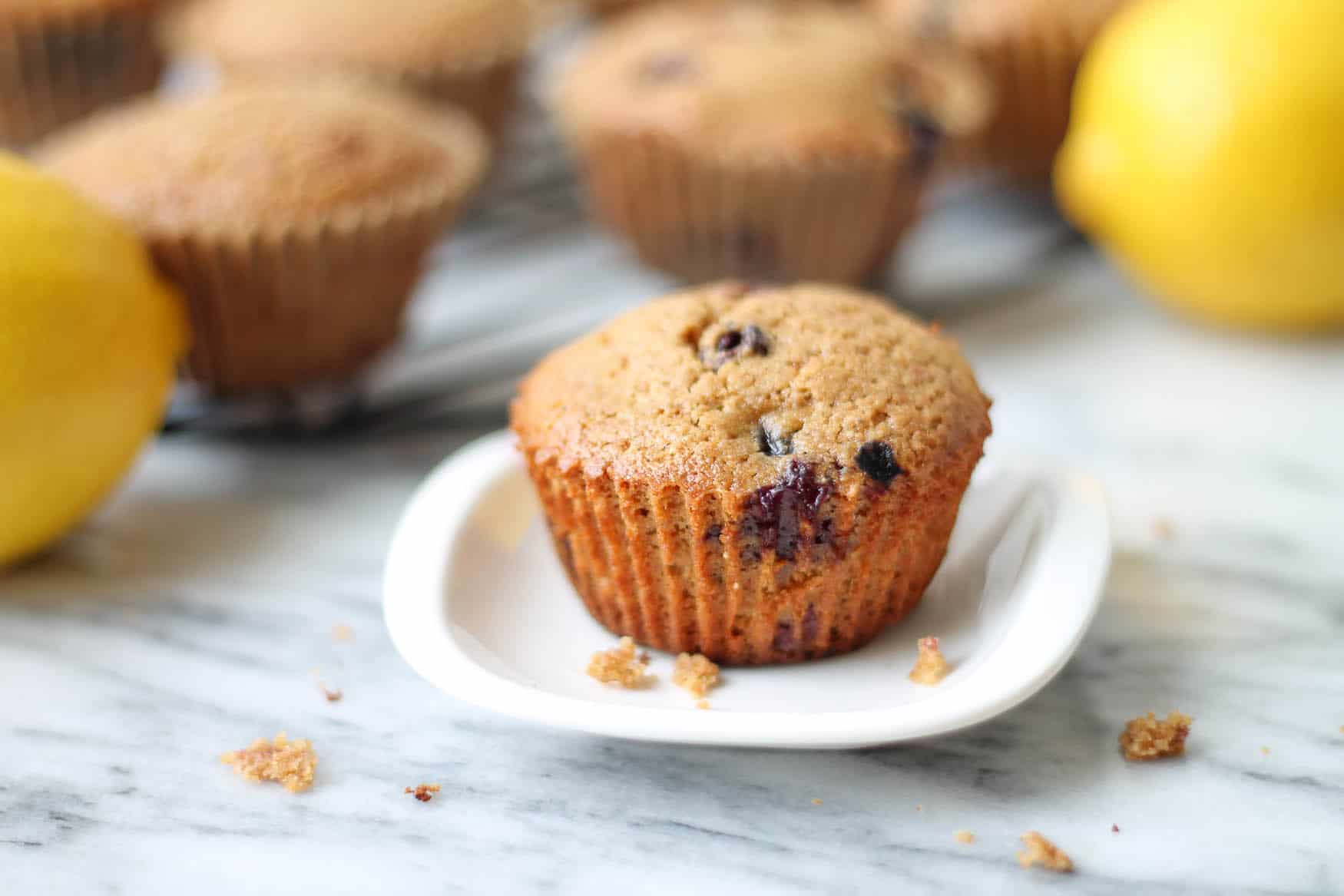 Lemon Berry Spelt Flour Muffins, to be exact.
WHAT IS SPELT FLOUR?
Spelt is an ancient whole grain, said to be more nutritious than modern grains.
I love me some spelt flour for a nice non-GMO baking alternative.
Yes, it has low levels of gluten, so it is not celiac friendly, but it is a nutritious flour option for everyone else. You won't end up with cake-y light muffins like at Tim Horton's and the like, they will be more dense. Personally, I like it better that way.
If I want cake, I'll just eat freaking cake. 😉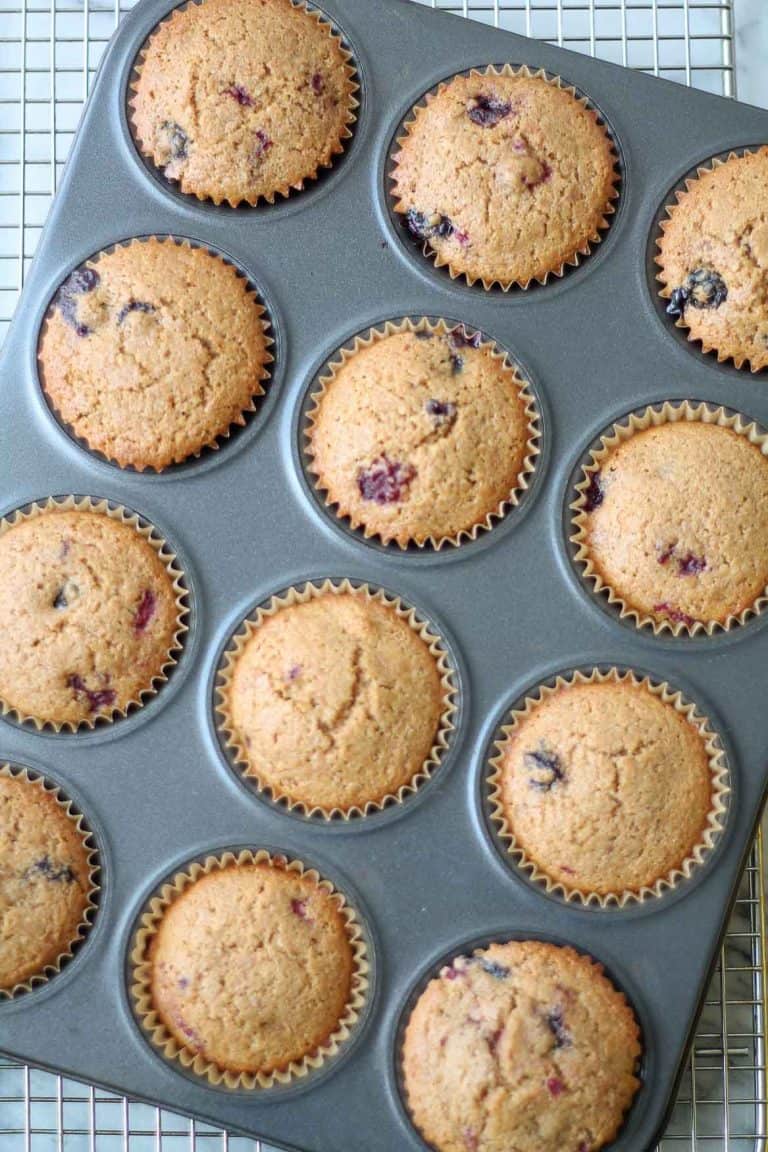 Anyways, so far so good with my muffins.
They smelled lovely baking up in the oven and I highly anticipated enjoying a fresh hot muffin with a nice cup of coffee. Which I did.
Yum.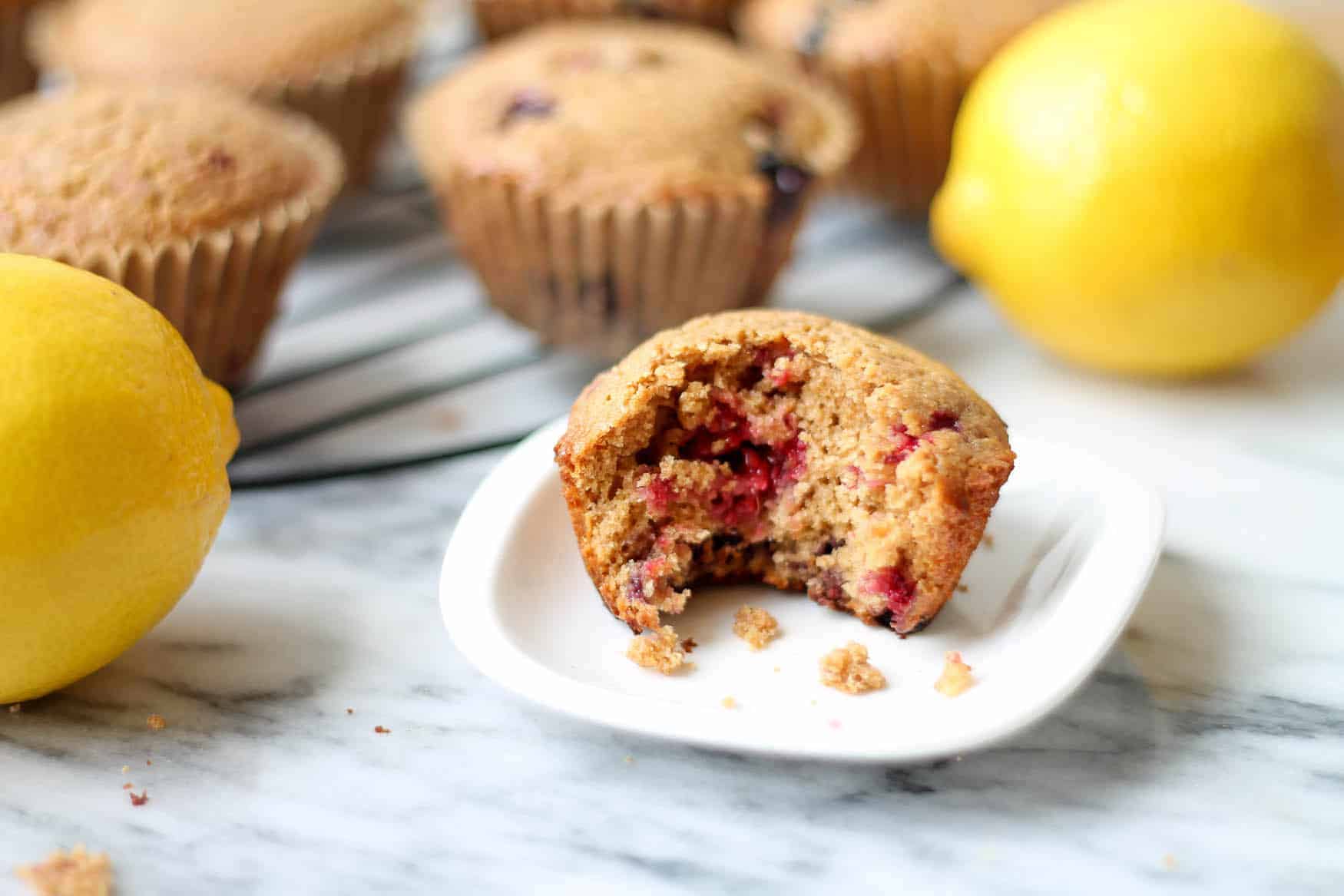 But then … Joe tried a muffin. Dun, dun, duuuuuun.
He did not like them.
At all.
Like he had one bite and left the rest. While I tried not be offended, I also kind of struggled with my own taste. I liked them. Am I weird? Is my taste off?
Ahhhh!
So, I packed up the rest of the muffins and brought them with me to work.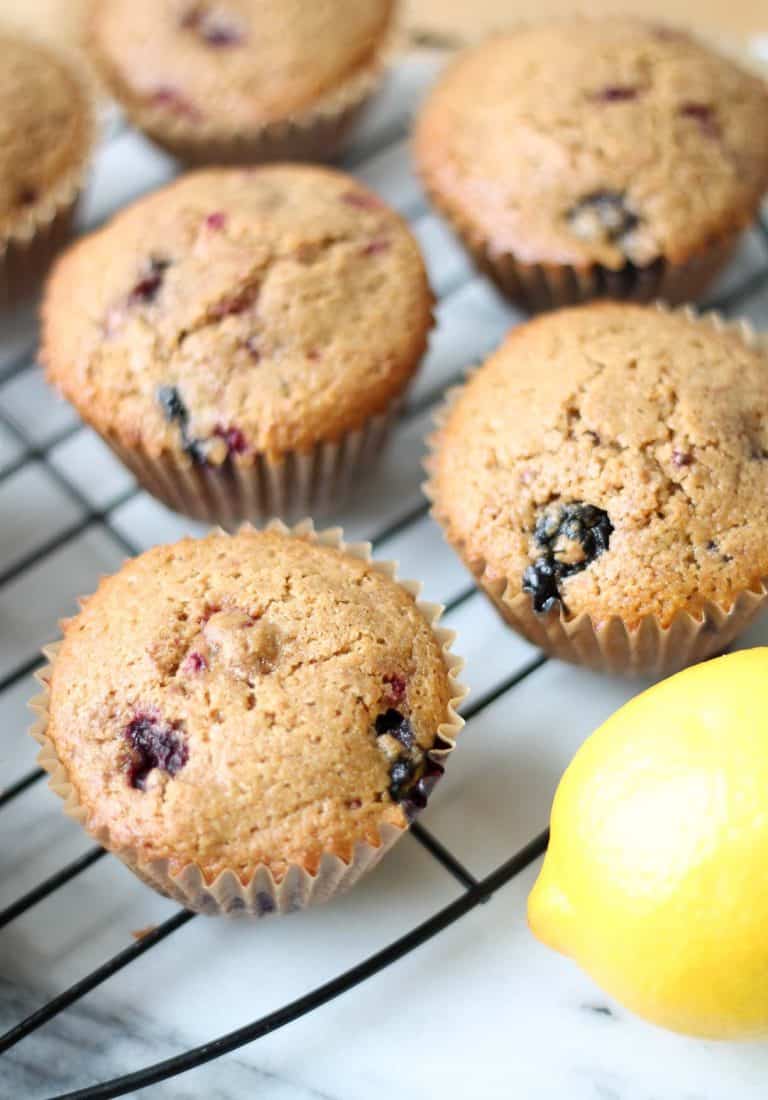 I figured I'd leave them out and wait and see what happened. Much to my happy surprise, the muffins disappeared in record time by my co-workers, with the ones who missed out on them asking me if I had any more.
Phew.
I was so relieved.
Then I got to thinking. Joe is not a fan of citrus baked in anything. Actually, he only likes citrus on it's own. Straight up and natural, like peeled orange segments. He is literally offended when people mix fruit with meat. Maybe I should have thought about my audience with my muffins and trusted my gut.
Or next time, no muffins for Joe. 😉
MORE HEALTHY MUFFIN RECIPES:
Carrot Cake Spelt Flour Muffins
Peanut Butter and Dark Chocolate Breakfast Muffins
Cream Cheese Stuffed Carrot Muffins
*Originally posted July, 2015. Updated April 18, 2019*
Be sure to follow me on social media! I love pinning to Pinterest, sharing on Facebook and posting pics to Instagram. See you there. 🙂
As an Amazon Associate I earn from qualifying purchases.
Lemon Berry Spelt Flour Muffins
Lemon Berry Spelt Flour Muffins. This recipe is like spring in muffin form! Using spelt flour lends a whole grain goodness to these tasty baked treats.
Keyword:
lemon berry muffins, spelt flour muffins
Instructions
Heat your oven to 375 and line a 12 cup muffin tin with parchment paper cups. Set aside

In a large mixing bowl whisk together the spelt flour, baking powder, sea salt and lemon zest and set aside

In another large mixing bowl, cream together the coconut oil and coconut sugar. Stir in the maple syrup, beaten eggs, lemon juice and vanilla. Pour this mixture over the flour and stir until just combined. Don't over mix! Gently fold in the berries

Scoop evenly into the muffin tin and bake for 25-30 minutes, checking that a toothpick comes out clean

Cool on a baking rack for 10 minutes
Nutrition Facts
Lemon Berry Spelt Flour Muffins
Amount Per Serving (12 g)
Calories 203
Calories from Fat 54
% Daily Value*
Fat 6g9%
Cholesterol 27mg9%
Sodium 79mg3%
Potassium 154mg4%
Carbohydrates 32g11%
Protein 3g6%
Vitamin A 50IU1%
Vitamin C 2.8mg3%
Calcium 61mg6%
Iron 1.2mg7%
* Percent Daily Values are based on a 2000 calorie diet.