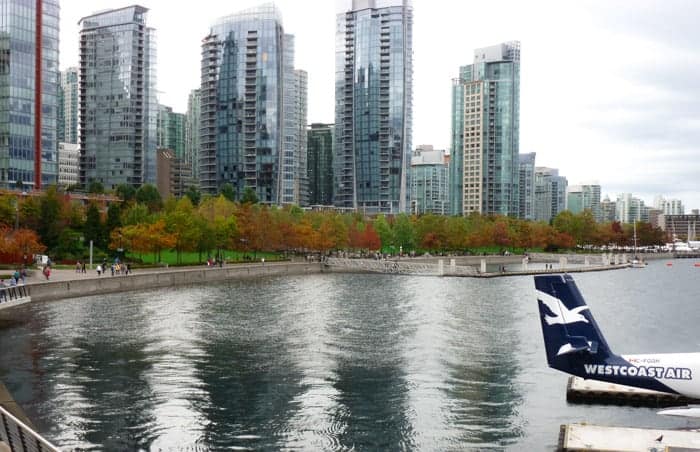 So, last I left off I was sailing the cold, choppy waters of the Pacific from Victoria to Vancouver. My epic dinner at Little Jumbo was a warm-up for what was to come.
A few months back it was announced by the Food Bloggers of Canada that they would be holding their national conference in Vancouver. Of course, I was super excited. Not only is Vancouver a fantastically scenic city that boasts mountains and ocean, it is also close to my hometown of Victoria. Even more perfect was that my brother lives in Vancouver and his birthday fell on the day after the conference ended. Serendipitous timing to say the least! I signed up for the conference almost immediately.
As my trip grew closer, my anxiety kind of rose too. The agenda was released and there were cocktail events, dinners, and informative sessions scheduled throughout. My nerves were beginning to get the better of me. My only saviour was my friend 'G' from eyecandypopper.com who I planned on attaching myself to as much as I could. I knew I couldn't do that for the entire conference though. 'G' is a no fear, outgoing, driven person and was there to make the most out of her experience. I didn't want to be an albatross. 😉
After some awkward glancing around, shuffling from one foot to other, and looking very interested in my glass of sparkling, I thankfully found some lovely people to connect with. One of those people was Jo-Ann Blondin, who writes a website called The 9 Cup Challenge. Her easy-going, pleasant nature helped to relax my jitters. Thanks so much, Jo-Ann!
Guess what else puts me at ease?
Delicious food, especially cheese. 😉
With Canadian Lentils being one of the main sponsors of the event, we all expected to see a variety of creative versions made with those gorgeous little legumes and we were not disappointed.
First up, Four Cheese Truffled Macaroni with a Lentil Crumble. That's right. Crispy, crumbled lentils. They were out of this world yummy. Lentils already have such great texture and adding that touch of crispness was pure genius. Yes, genius.
Next, was the salmon. It's like a pre-requisite for Vancouverites to serve a salmon dish. I mean … Pacific Ocean … salmon. I'm sure you can do the math. It was served up with a warm lentil and bacon vinaigrette. Delish.
I had a great table of people to enjoy these delights with as well. Rhonda, whose site Olive and Ruby, named after both of her grandmothers, and Lisa who publishes Food Well Said were so sweet and engaging. We were so lucky to be seated with Robert McCullough, publisher at Random House. Fancy title, right? 😉 He was a ton of fun and led us in pre-dinner clinking of glasses. It was quite the nice time and I started feeling a little silly for being nervous.
Have you ever had toasted Canadian Wild Rice Ice Cream? I now have and am a better person because of it. 😉
Dinner on Saturday was equally as tasty. My company, once again was fun and interesting. Sondi Bruner was one of the bloggers I had wanted to meet and we talked nutrition, relationships and business ideas. Quite the range!
The first course was a single beef and mushroom ravioli in a Sam Adams beer consommé. It was surprisingly light and full of flavour.
Our entrée was, in my opinion, the highlight of the weekend. A thick cut of roasted local beef with the most savoury gratin with layers of potato, braised shortrib and mushrooms. A side of caramelized celery root completed the plate. Oh, and don't forget the lentils!
Loved . it . Period .
Another first? A chocolate coffee float with a marshmallow top. Boom.
Executive Chef Ned Bell and his team did such an amazing job throughout this conference. Serving in mass quantities, and trust me when I say that feeding two hundred foodies is a massive undertaking, can be so hard to do well. They not only did well, they did outstanding. We were treated as though in an intimate fine dining establishment.
Kudos to the Four Seasons for exceeding my expectations and the organizers of FBC for providing a weekend to remember.