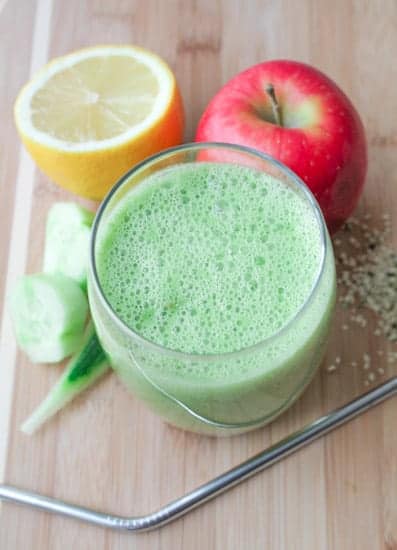 Now that the twelve days of Christmas are wrapped up like a bow, it's time for a seasonal detox to clean out all of those 'extras' that may have crept in over the holidays.
I've experimented with many different detoxing methods over the years, even documenting a couple of them on the website like the Master Cleanse.
For this time of year, I prefer a heartier approach that includes plenty of food. The key is what kind of food and optimizing the benefits of food combinations. For instance, for better digestion, it is recommended that foods like fruits are eaten first, before something like protein as the fruit will digest much quicker than say, a chicken breast. You want everything you eat to have a clear path through so you have that 'cleaned out' feeling, if you know what I mean. 😉
Perhaps you over indulged during the holiday season or maybe you just want to give a detox a try. Either way, I'd love you to join me in this twelve day cleanse. I won't say that you will love it but I can absolutely promise you will not regret it. The first detox I did changed my life. Sounds dramatic, but it's true. It taught me so much about 'clean eating' and I felt those benefits. My lifestyle completely shifted after that. I mean, I write a healthy recipe website for Pete's sake!
I'm starting my detox today, so on Monday I'll post details, recipes, et cetera for the first three days. Think whole foods like veggies, lean proteins, and healthy fats. One the great things about cooking for a winter cleanse is that the leftovers are fabulous. Yes, there is an initial massive load of vegetable chopping but, once it's done you are eating pretty for a week. Boom.
If you're interested in following the same plan as I do, maybe pick your start day to be a week from Monday. That way New Year's celebrations are out of the way and you've had the weekend to grocery shop and all that jazz. It's a twelve day challenge to yourself. I feel so empowered, energized and in control during a detox. The good habits formed always bleed through after the cleanse is over which is all good.
I hope you'll join me! 🙂
PS – The above photo is a Green Detox Smoothie ( if you want to get started early! 🙂
Check out my Recap posts from the Detox – – >
Day 1 , Day 2 , Day 3 , Days 4 – 5 , Days 6 – 8 , Days 9 – 10 , Days 11 – 12 , Top 5 Tips for a Successful Detox