Detox Smoothie + Day 3 Recap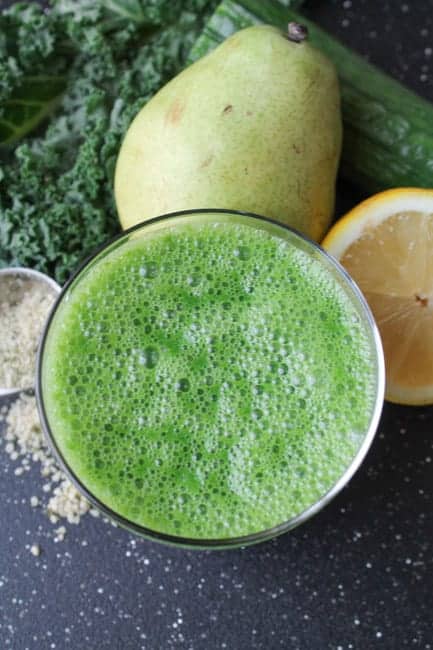 This Detox Smoothie is a welcome change. Even though I'm OK with a little repetition and I understand that cleanses might not always be fun, but after two days of this Green Smoothie, it was time to switch up my game to keep things fresh.
Lemon is like an ultimate detoxifier. Ever wonder why so many detoxes and cleanses insist on copious amounts of lemon? Because lemon is the detox BOMB, that's why. 😉 I had to add lemon to this smoothie.
Another antioxidant powerhouse is the almighty kale. Kale smoothies are a right of passage for all healthy eaters.
For sweetness, I tossed in a chopped up pear, peel and all. I really loved the pear in this. I've used apples, bananas, strawberries, you name it, but pears were a first for a smoothie ingredient. Very subtle, yet the sweetness level was perfect.
Now for a bit of plant based protein. I'm a Brand Ambassador for North Coast Naturals which means access to one of my most favourite ingredients, detox or not. Hemp seeds are the man! 😉 They are also protein. Boom.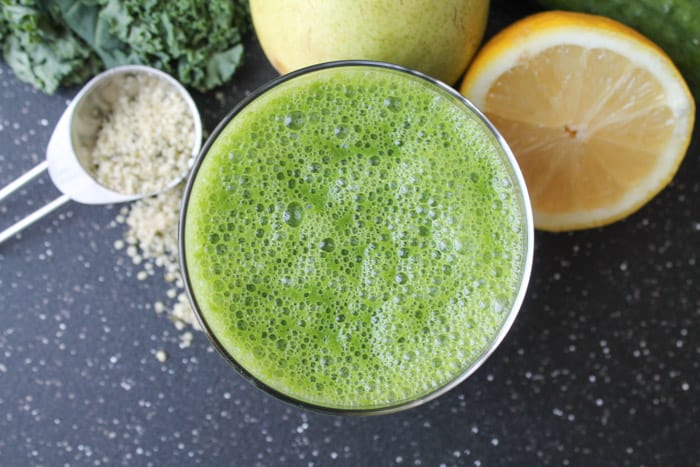 As far as how my day went as a whole, today was a little tougher. I was super jealous of Joe's morning coffee and I hovered over him, wiping up drool, as he sliced up some cheese and bread for a snack. It can be a real challenge to stay on track when your loved ones are not participating. I've been lucky the last few times as Joe did them with me, but he's opted out of this one. He did enjoy the Detox Vegetable Soup though. 😉
My coping strategy for this is all mental. Mind over matter type stuff. Like, it's not that I can never have cheese again. In fact, I'll be having it in just over a week. Really, it's not so bad. I happily indulged in all kinds of Christmas treats, so now I feel like it's only fair to my body to treat it to a cornucopia of the good stuff. Period. So, I'm sticking to it.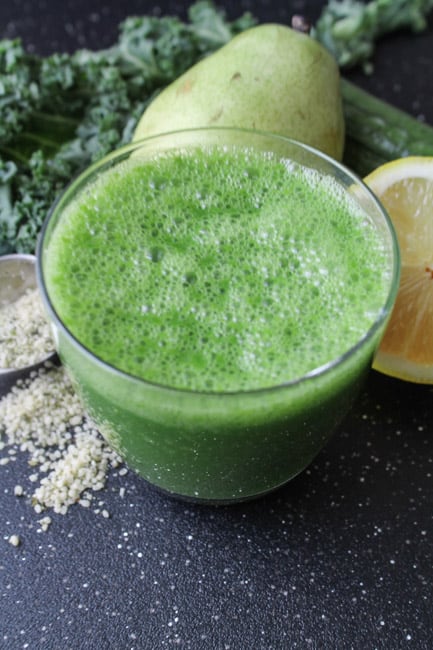 I also added a new snack to keep things fresh. Hard boiled eggs! Perfection. Pure protein and delicious to boot. I always use –> this method from my friends at Two Healthy Kitchens for cooking my eggs. If you like firmly cooked whites with creamy, hard cooked yolks then this is the system for you.
Here's how Day 3 looked :
Hot water with lemon & cayenne

2 clementines

Detox Smoothie

Handful almonds x 2

Chopped Detox Salad

(leftovers)

2 clementines

Detox Vegetable Soup (leftovers)

1 hard boiled egg

1 apple with cinnamon & almond butter
*as usual lots of water and herbal tea
Check out Day One and Day Two 's Recap posts.
As an Amazon Associate I earn from qualifying purchases.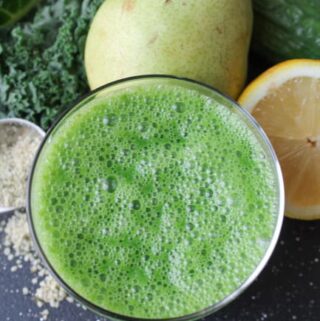 Detox Smoothie
Ingredients
2

kale leaves

torn from the stem into small pieces

1/2

cucumber

chopped

1

pear

cored and chopped into chunks

1/2

lemon

juiced

3

tbsp

hemp seeds

1

cup

water

4-6

ice cubes
Instructions
Blend together all ingredients until frothy and fully blended
Nutrition
Calories:
225
kcal
Carbohydrates:
24
g
Protein:
11
g
Fat:
10
g
Sodium:
32
mg
Potassium:
522
mg
Fiber:
4
g
Sugar:
10
g
Vitamin A:
5865
IU
Vitamin C:
88.9
mg
Calcium:
142
mg
Iron:
4.4
mg