These Homemade Tater Tots with Caramelized Onions are a side dish to remember! This crispy, healthy tot recipe is oven baked & gluten free.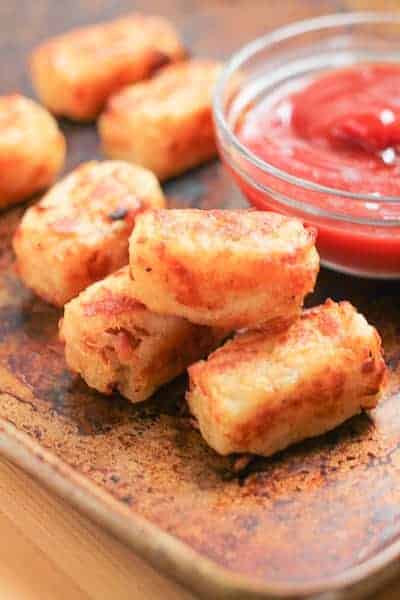 Homemade Tater Tots get the royal treatment with the addition of flavourful caramelized onions!
Any onion fan will love this recipe for a healthier, homemade twist on the old standard frozen favourite. Forget that bag from the Antarctic regions of your freezer and create something memorable.
HOMEMADE TATER TOTS WITH CARAMELIZED ONIONS
When I first moved out on my own and started 'cooking', Tater Tots, along with Mr. Noodles, were pretty much the staples of my diet. Getting those little gems perfectly browned and crispy was my claim to fame. Lol!
Now my cooking skills have evolved to include more than just reheating packaged food and this old favourite is getting The Honour System treatment!
We had baked potatoes with dinner the night before so I tossed in an extra potato. After it cooled, I put it into a container and stored it in the fridge overnight.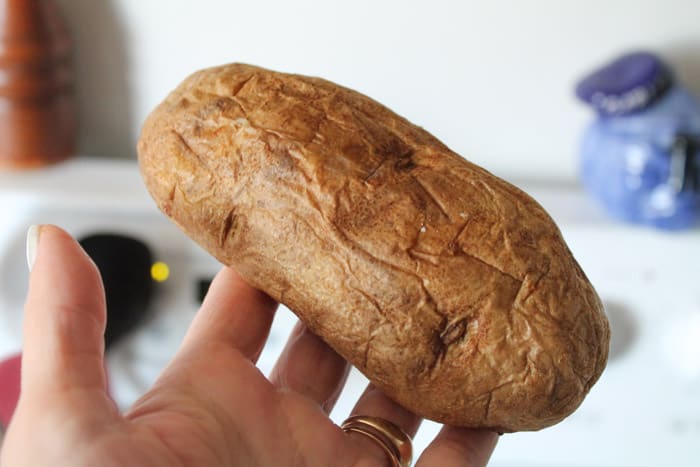 To up things to the next level, I added in caramelized onions.
They are pretty easy to whip up, click here for how I caramelize onions. I advise making a full batch even though you won't need them all for this recipe. They are pretty versatile and taste great in sauces or frittatas or even in a sandwich.
Yum!
HOW TO MAKE THIS RECIPE – STEP BY STEP 
Peel the cooled potato and grate it up.
Mix in the onions and add sea salt and fresh pepper.
Mix it all together.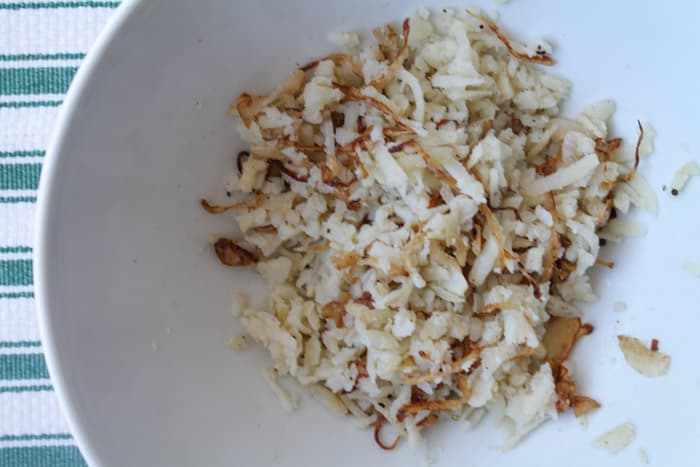 Form your 'tots' by pressing about 2-3 tablespoons worth of the potato mixture into your palm, then shape it into those familiar cylinders. 
Brush them with olive oil and pop them into the oven.
This is where I excelled back in the day.
I liked my taters to be crispy on all sides, so I rotated them around a few times to get them perfectly browned.
Typically, I'm not much of a ketchup fan but it's pretty much mandatory to dip these babies in a little tomato ketchup.
There's nothing like an old favourite made new, made yourself and made with real ingredients.
They are not frozen, not processed, but all delicious.
Enjoy!
*Originally posted April 14, 2014 – Updated September 21, 2018
Be sure to follow me on social media! I love pinning to Pinterest, sharing on Facebook and posting pics to Instagram. See you there.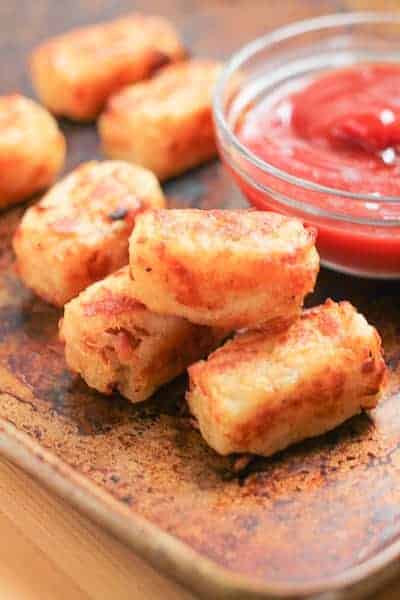 Homemade Tater Tots with Caramelized Onion – Gluten Free
Ingredients
1

large russet potato

baked and chilled overnight

¼

cup

caramelized onions

1

tbsp

olive oil

sea salt & pepper

to taste
Instructions
Preheat oven to 425 and line a baking sheet with parchment paper

Peel and grate the cooked & cooled potato

Add in the caramelized onion, sea salt and pepper and mix well

Form into cylinder shapes and place on lined baking sheet

Brush each side with olive oil

Bake for 25-30 minutes, rotating every 8-10 minutes to brown each side