Matcha Green Tea Smoothie – Vegan & Gluten Free
This Matcha Green Tea Smoothie recipe gives your nutrition a massive boost of antioxidants and vitamins. Creamy, fresh and green, green, green. An instant classic.
Hey friends!
So in an attempt to get even more cancer fighting antioxidants into my diet, I've started to add Matcha Green Tea powder to my smoothies. Besides the antioxidant boost, Matcha Green Tea has reported superpowers such as enhancing memory and mood, calming the mind, relaxing the body, lowering cholesterol and blood sugar, boosting metabolism and burning calories. It also boasts nutrients like vitamin C, selenium, chromium, zinc and magnesium.
Basically, I need all of this in my life. 🙂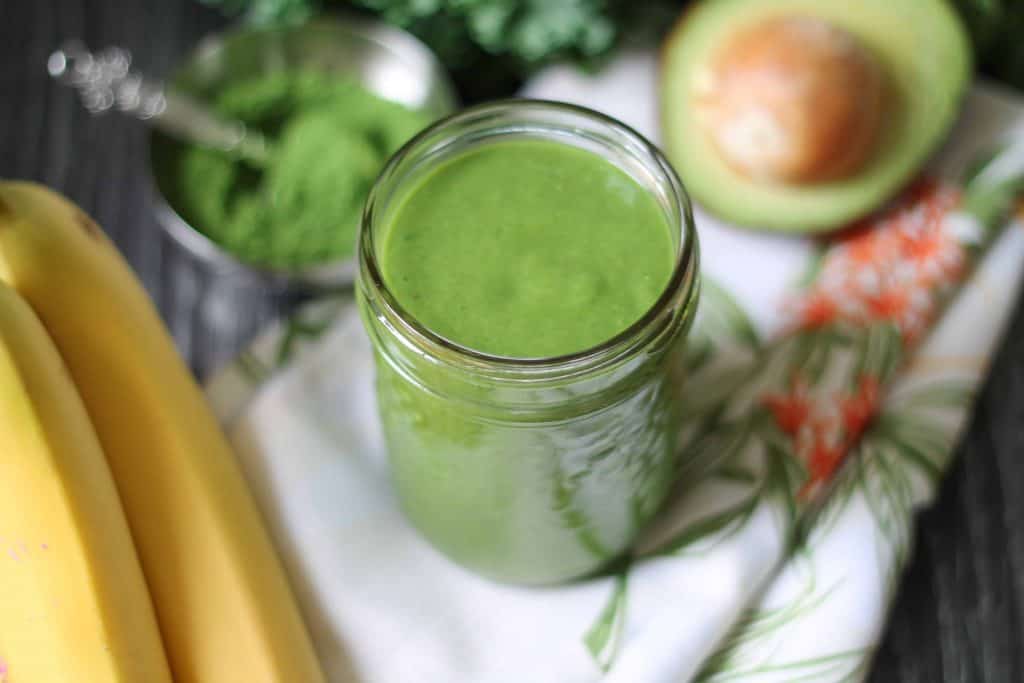 I've been adding a heaping teaspoon of the vibrant green powder to my already green smoothie for the ultimate in green! I love the ease of a smoothie for packing in a ton of nutrition in one fell swoop. Blend it up, drink it down and you are one big step closer to getting in all of your important nutrients for the day.
So much easier than plowing through a massive plate of cooked veggies or a huge salad.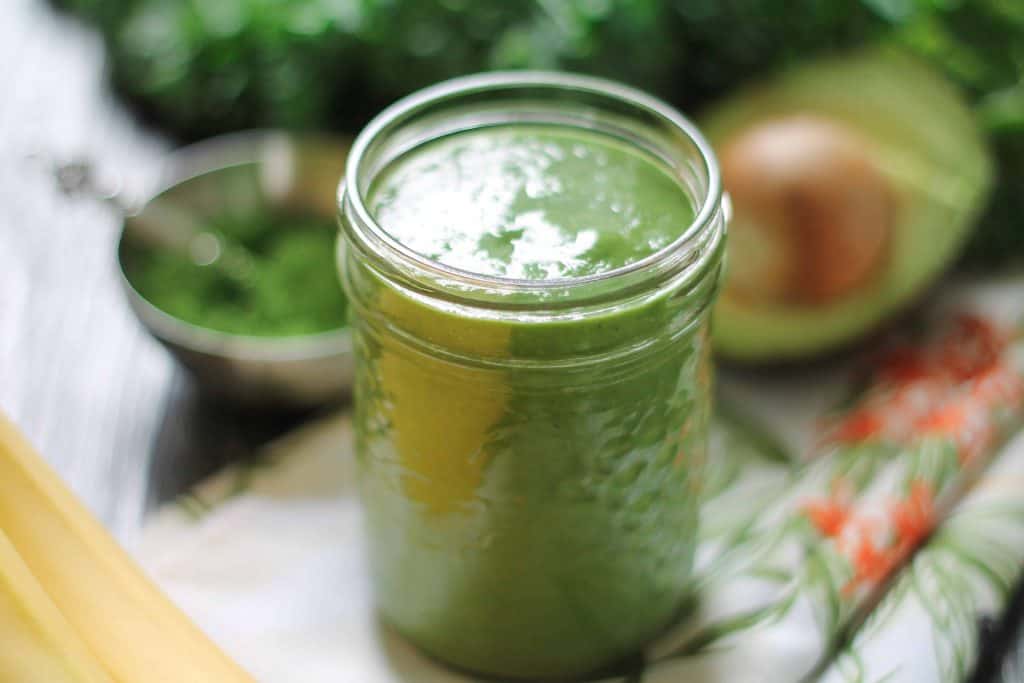 I've also been adding creamy avocado to my smoothies lately.
Confession: I'm a sufferer of dry skin. My legs are flaky and scaly and it has plagued me my whole life. Recently, I decided to ditch the lotion I have been a slave to forever. It's not like it has really helped all that much anyway.
My new strategy is to get a ton of healthy fats and see if that does the trick. Other than that I'm totally open to suggestions! Any friends out there with a great natural cure for my dehydrated legs?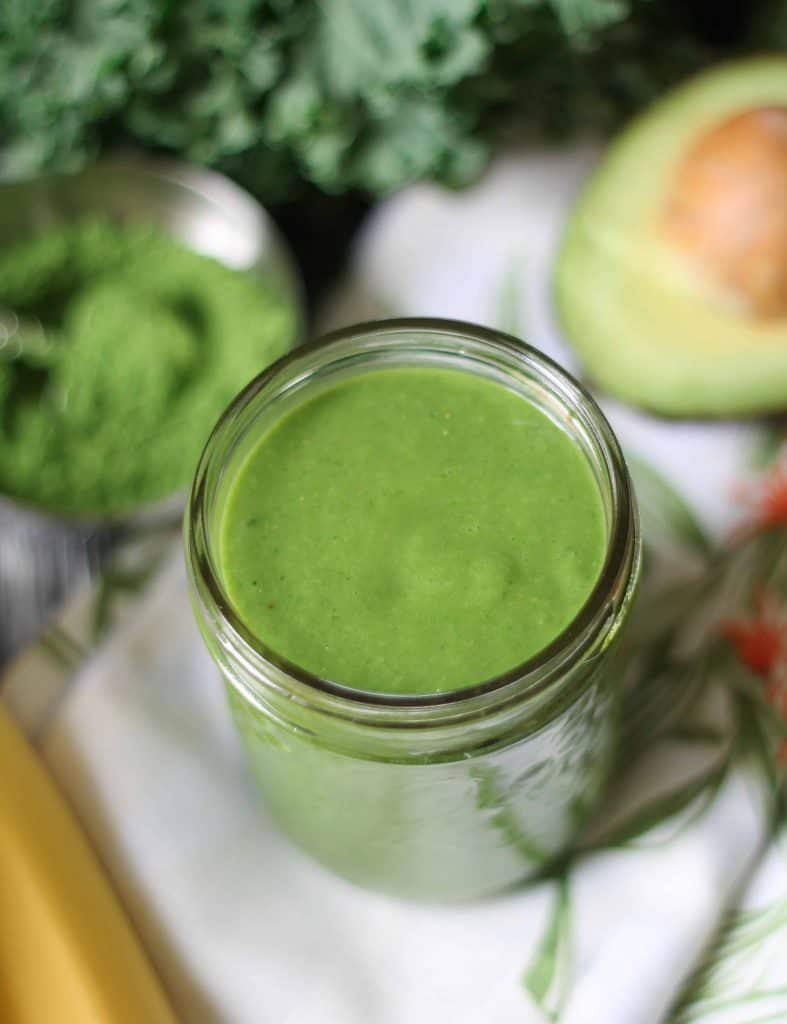 Anywho, my dusty legs aside, this Matcha Green Tea Smoothie is creamy and fresh and satisfies those nutrition goals. Win!
As an Amazon Associate I earn from qualifying purchases.
Matcha Green Tea Smoothie
Ingredients
2

kale leaves

torn into pieces

1

small ripe banana

1/2

avocado

4

frozen strawberries

1 1/2

cups

water

add more or less for desired thickness
Instructions
Add ingredients to blender and blend until smooth
Nutrition
Calories:
340
kcal
Carbohydrates:
49
g
Protein:
9
g
Fat:
16
g
Saturated Fat:
2
g
Sodium:
70
mg
Potassium:
1543
mg
Fiber:
10
g
Sugar:
17
g
Vitamin A:
11610
IU
Vitamin C:
185.4
mg
Calcium:
194
mg
Iron:
2.7
mg