Using a pressure cooker turns a tedious task like cooking beans into an easy kitchen project. These Instant Pot Black Beans are ready in no time and will also save you big on your grocery bill.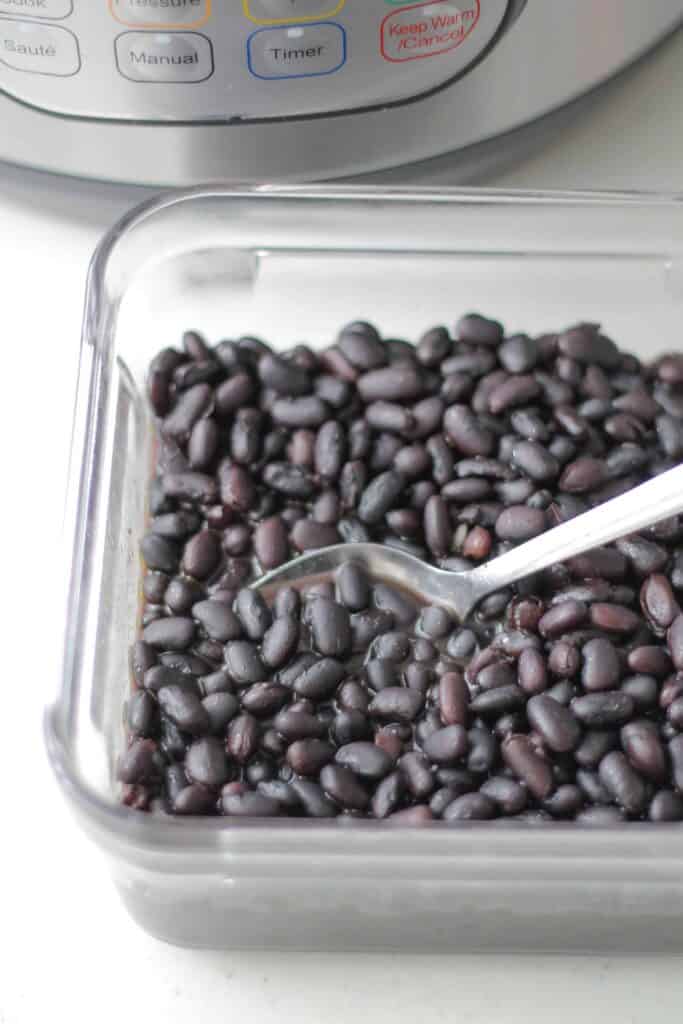 Did you know that I'm a big fan of beans? Submitting permanently to an elimination style diet, like Paleo or vegan for instance, is not for me. Obviously, I'm not saying I don't enjoy grain free dishes or a good vegan dessert, but I could never go in full measure. Keeping my protein levels up is hard without meat (I have an absorption issue), oatmeal is for breakfast more days than it isn't and, let's be honest, life isn't worth living without cheese. 😉
So a staple in my version of a healthy diet also includes beans.  Instant Pot Black Beans to be exact.
{ 0 comments }