Lemon & Greek Yogurt Cupcakes – Gluten Free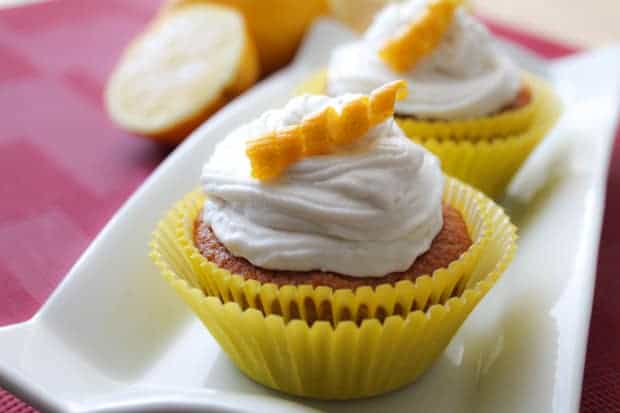 I have always loved lemons. I chose a photo of lemons for my blog header as I felt it was a true representation of something I truly enjoy. Even when I was a kid, instead of an orange packed in my lunch I would have a lemon. I adored sour things. I used to buy those sour key candies and just lick the sour crystals off and discard the rest. Yes, I know…I'm not saying I was normal:)
I saw this recipe online and it really spoke to me. Something about the combination of yogurt and lemon sounded so appealing and I knew I had to give it a try. The best part was that I already had some greek yogurt in the fridge that was leftover from my Chipotle Chicken Salad. Boom!
It was a pretty simple process with a handful of healthy ingredients.
Mix together the ground almonds and baking soda.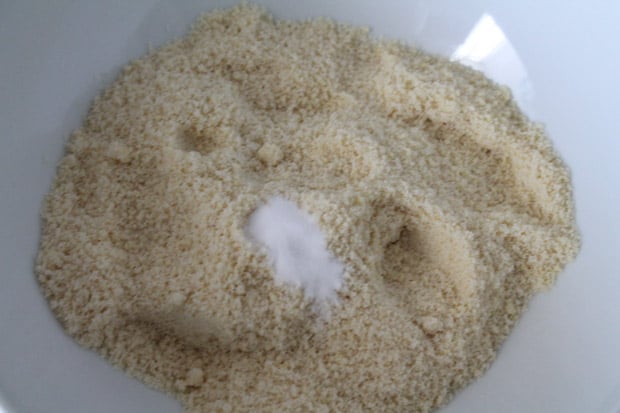 Add in your lemon juice and zest. Can't you just smell that lemon through the screen? Mmmmmmmm…
Next comes the mandatory creamy component! Greek yogurt.
Add in the remaining ingredients and stir well.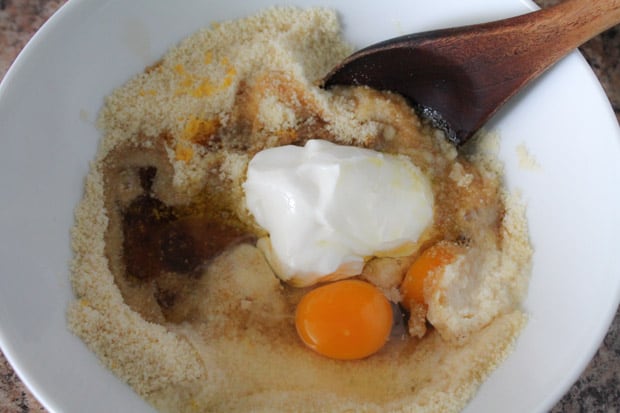 Spoon the batter into lined muffin tins, filling them about 3/4 full. This recipe makes 12 cupcakes.
Bake for 30 minutes, until the tops are golden and let them cool on a rack for 20 minutes.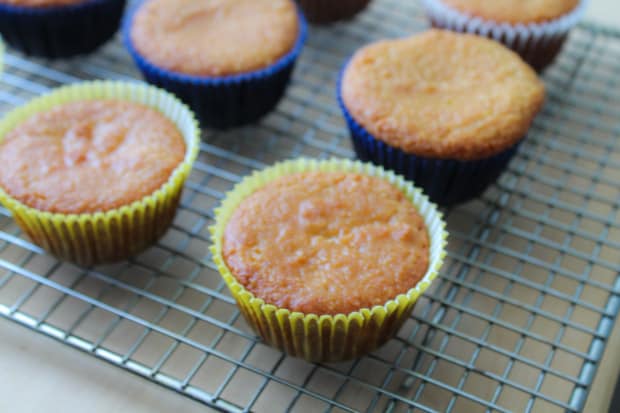 These cupcakes are not overly sweet and have a nice zip to them from the lemon. They are nice alone or topped with some fresh whipped cream or even try the vegan coconut version!
As an Amazon Associate I earn from qualifying purchases.
Lemon & Greek Yogurt Cupcakes – Gluten Free
Light and gluten free, these Lemon & Greek Yogurt Muffins are a citrusy delight!
Instructions
Preheat oven to 320 and line muffin tin

In a large bowl, stir together ground almonds and baking soda

Add in remaining ingredients and mix well

Fill lined muffin tins about 3/4 full

Bake for 30 minutes or until the tops are golden brown and a toothpick comes out clean
Nutrition
Calories:
224
kcal
Carbohydrates:
14
g
Protein:
7
g
Fat:
17
g
Saturated Fat:
2
g
Cholesterol:
27
mg
Sodium:
58
mg
Potassium:
28
mg
Fiber:
3
g
Sugar:
8
g
Vitamin A:
40
IU
Vitamin C:
5
mg
Calcium:
70
mg
Iron:
1
mg