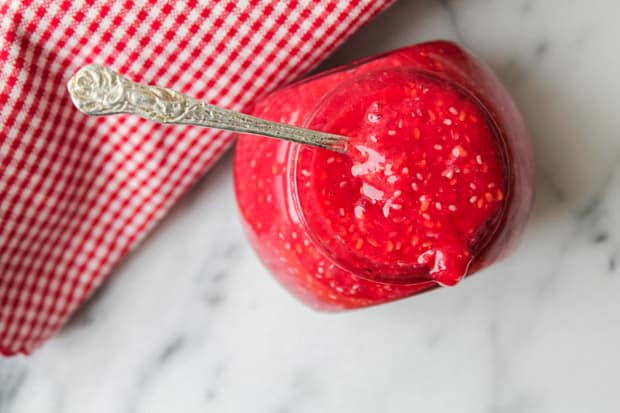 I am so excited to share this chia seed jam recipe. I've seen numerous homemade jam recipes floating around for ages and I'm planning on baking thumbprint cookies for the holidays so, no better time like the present ( Christmas present?) to try my hand at it. The goal is to cut down on sugar so I used only a bit of local honey from Mancini's as a sweetener and really relied on the natural sweetness of the berries to round things out.
What's going to give your jam it's 'jamminess' is the magical chia seed. I could drone on for days about the benefits of chia seeds but instead I'll just point out a few highlights.
Chia seeds are:
high in protein

high in fibre

source of iron

source of calcium & magnesium
Nice! Besides these great attributes, chia seeds are also a great binder as they create a gel like substance when they are exposed to water. This is how jam is produced out of so few ingredients. The chia seeds will glue it all together making it spreadable and able to function just like store bought jam. However, unlike the jam you buy, this rendition isn't chockfull of chemicals and additives not to mention a lot of added sugars.
Soak the chia seeds in water for 10 minutes.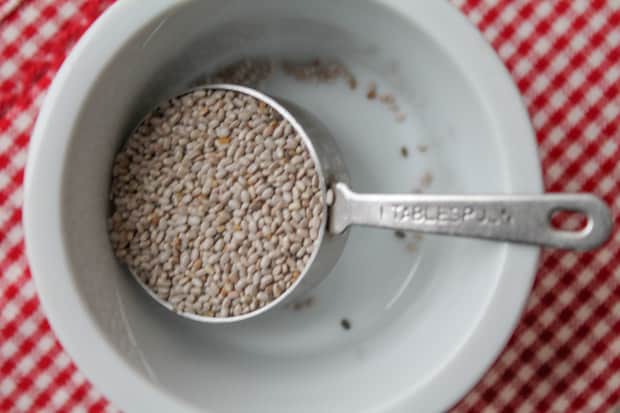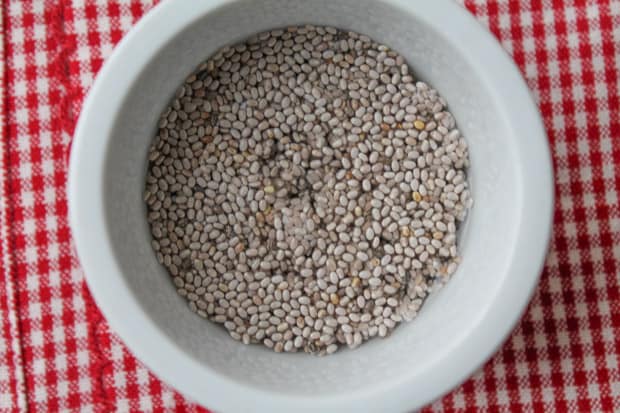 Meanwhile, rinse your raspberries.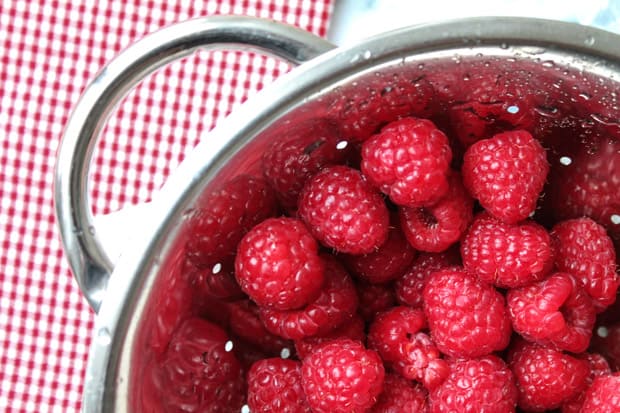 Pop everthing into a blender and whiz until the chunks of raspberry are smooth and that's it! Pour it into a glass jar. I bought a set of 3 jars at the dollar store for $2. Don't ask …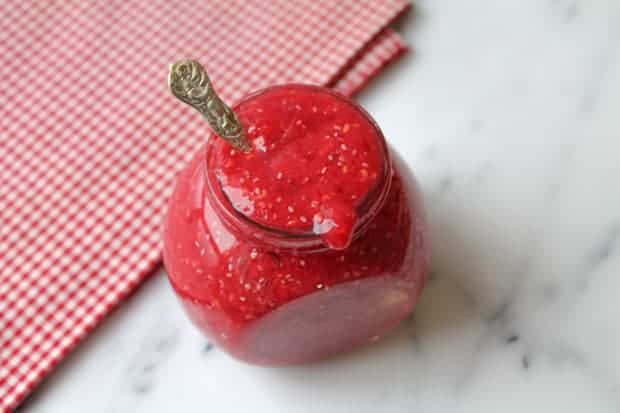 The whole process takes less than 20 minutes and the result is something worthy of spreading on some toasted Ezekiel or for filling thumbprint cookies. –> I'm trying out a gluten free version so stay tuned!
Yum!
To give you an idea how well this chia seed jam worked out, I walked into the kitchen and found Joe someone eating it with a spoon out of the jar! He looked at me and said "Your jam is good" and then continued spooning it in 🙂