Candy Bars – It's All Good
I'm still out west, relaxing, visiting, and experiencing. In the meantime I have another recipe review from Gwyneth Paltrow's cookbook "It's All Good".
This one is called Candy Bars. So far so good, yes? That's what I thought 🙂
Out comes the food processor and into it goes delicious, nutritious cashews. Grind them into a fine powder and add in some other tasty ingredients like almond butter, maple syrup and coconut. After it's all processed together, plop the ball onto a parchment lined pan and shape it into a rectangle.
Onto that goes melted dark chocolate.
Oh yeah!
After they set in the freezer it's time to devour 🙂
I always judge a recipe by how quickly the end result disappears. These candy bars vanished like a good magic trick. One moment there was a full container and the next moment there was an empty container. I love cold chocolately treats and this definitely fit the bill.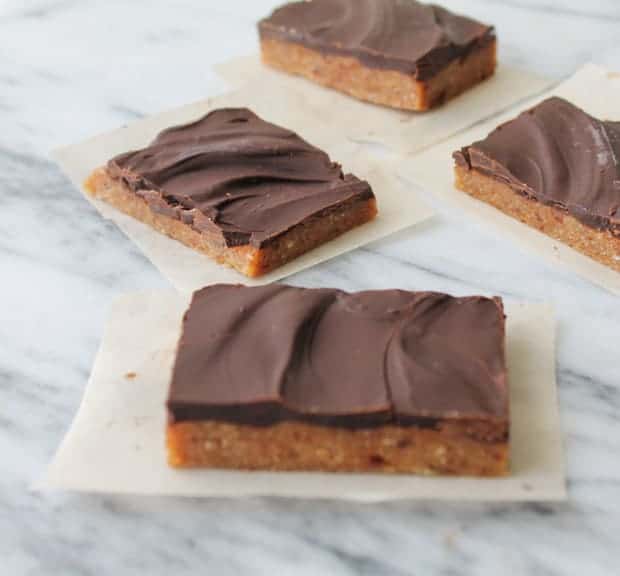 Once again, Gwyneth, "It's All Good"!