Caramelized Onion Dip – Gluten Free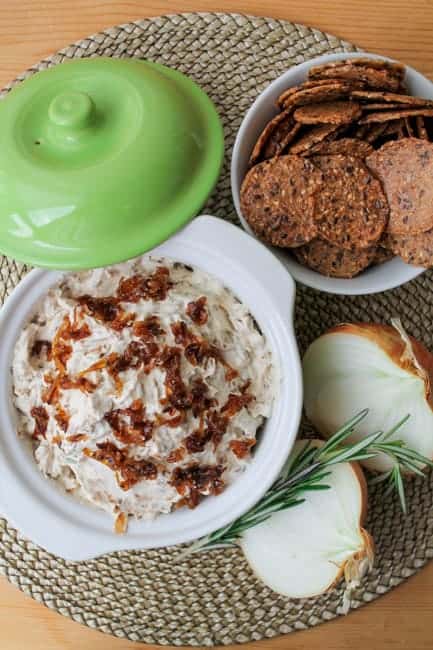 This recipe is another re-creation from a childhood favourite. Does anyone remember dunking ruffled potato chips into those plastic containers of onion dip? The kind that probably contains no actual onions? I think they are flavoured with some kind of chemical concoction made to imitate onions. Grossy gross.
As you may have guessed by now, I try to avoid all of that processed stuff. I firmly believe that homemade is not only healthier (obviously) but it tastes much, much better. It could be those secret ingredients of love and care or it's just that real food trumps crap every time.
Either way, this is good dip. 😉 The addition of fresh rosemary added such a nice, woody flavour. I love rosemary.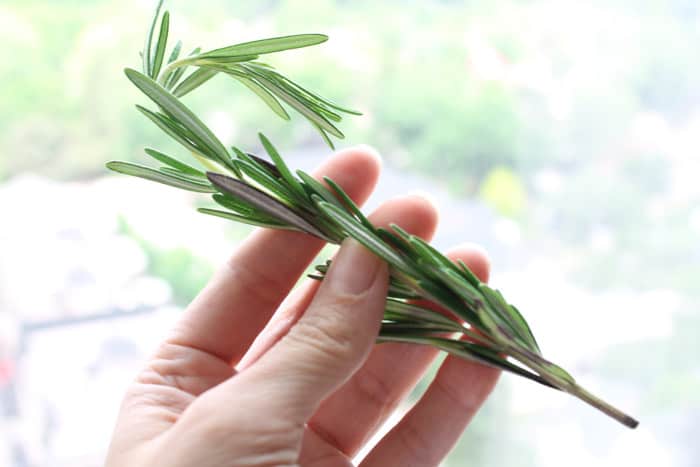 The only time consuming part of this recipe is caramelizing the onions. Not hard, just takes a little time to get your onions from this: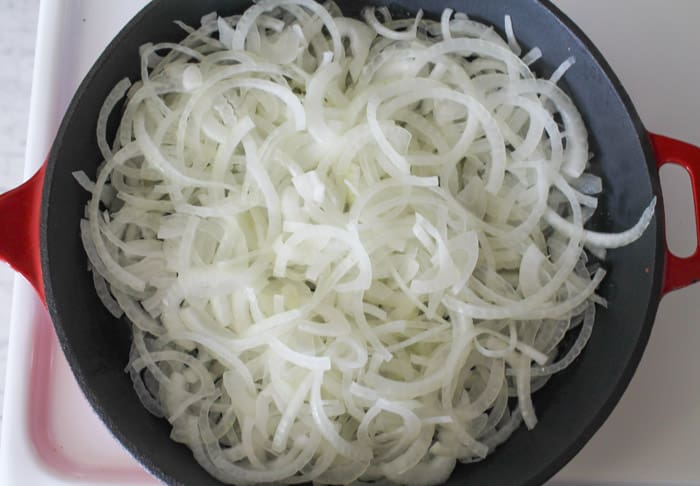 To this:
Let the onions cool and chop them up.
The rest is just stirring. I wanted to lighten things up a tad so I used a natural flavoured Greek yogurt. Oh, and some cream cheese. I'm a healthy eater, but I'm not a crazy person. 🙂 After it was stirred together it looked like frosting!
Add in the chopped, caramelized onions and your dip is done like dinner. Well, I wouldn't recommend having this as dinner, but I'm not here to judge.
I packed up my dip to take to work and share. It happened to be the afternoon when Holland played Argentina in the World Cup semi-finals so we lucked out in two ways. Firstly, we had snacks for the game! Secondly, my boss is on the cooler side and didn't mind our slacking and snacking. Three cheers for my boss! 🙂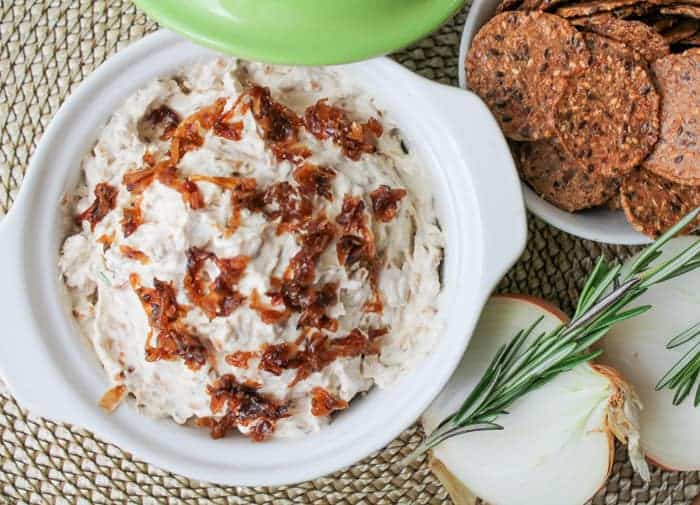 Speaking of the World Cup, it all comes to an end this Sunday with my Germans in the final versus Argentina. Yes, they are my Germans. 😉 And no, I'm not German, but my fella is. That enables me to choose to be German every two years when there is a big soccer tourneys like the Euro and World Cups. Why exactly do I cheer for the Germans? They are always contenders and always show up to play hard and win. Also –> this <— Click that link, ladies. 😉
In any event, this dip will be a hit at your World Cup party or backyard BBQ. I loved it with Mary's Crackers. Yum!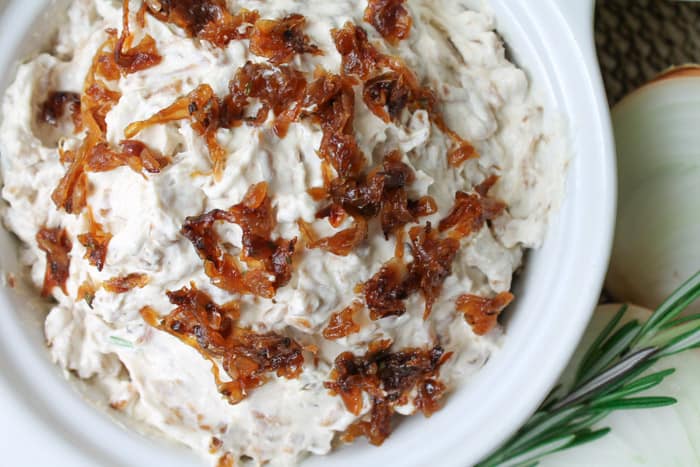 As an Amazon Associate I earn from qualifying purchases.
Caramelized Onion Dip with Rosemary
Ingredients
1

tbsp

olive oil

½

tbsp

butter

2

medium onions

thinly sliced

½

tsp

herbamere

or sea salt, divided

1

tsp

fresh chopped rosemary

1

cup

plain Greek yogurt

½

cup

cream cheese

¼

teaspoon

garlic powder
Instructions
Heat the oil and butter in a large, heavy bottomed pan over medium heat. Once it's melted, add the sliced onions and stir them well to coat them with the butter and olive oil

Cook, stirring occasionally, for about 10 minutes until the onions start to soften. Add ¼ teaspoon of

herbamere

and the fresh chopped rosemary and stir well

Continue to cook the onions, stirring occasionally, until they are golden brown and caramelized, about 20 minutes. If the onions start to burn, add a small amount of water to the pan

Remove the onions from the heat and let them cool before transferring them to a cutting board and chopping them into small pieces. Set aside about ¾ of the chopped onions to stir into the dip and reserve the rest for the top

Mix the yogurt, cream cheese, garlic powder, ¼ teaspoon herbamere and fresh pepper together in a large bowl. Add in the onions and stir well. Top it with reserved onions
Nutrition
Calories:
193
kcal
Carbohydrates:
8
g
Protein:
7
g
Fat:
14
g
Saturated Fat:
6
g
Cholesterol:
37
mg
Sodium:
414
mg
Potassium:
189
mg
Fiber:
1
g
Sugar:
4
g
Vitamin A:
425
IU
Vitamin C:
4
mg
Calcium:
99
mg
Iron:
0.3
mg