It's smoothie time again! I love the idea of having a smoothie as a meal replacement or a snack. You can really pack so much nutrition into them and they are such a good option if you are crunched for time. Blend 'er up and hit the road. Just be sure to check your teeth after drinking. Those blueberry skins are pesky little things. 😉
This particular smoothie was inspired by a carton of coconut water I bought on sale eons ago. It was dirt cheap and I bought about 4-5 cartons of it and now I noticed that the expiry date is drawing near so it's time to use it up.
I also had some coconut milk yogurt left from the Peachy Frozen Yogurt Bites I made earlier in the week so this smoothie turned into a coconut cornucopia! Say that 5 times fast. 🙂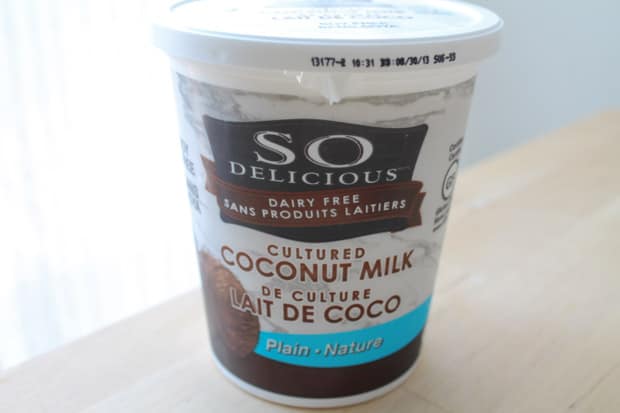 Directions for smoothies are so incredibly boring. Blend it together? Give all the ingredients a whirl? Place everything in the blender and send them in a swirling, flurry of circulation? I'm trying here, people …
It turned out to be a great blend. To the coconut water and yogurt, I added in frozen blueberries, diced cucumbers and, because I can't help myself, I threw in a couple of handfuls of spinach for good measure. My go-to trick is to add a scoop of protein powder to give it a little staying power but that is totally optional.
So there you have it. Health in a glass. Drink up!

As an Amazon Associate I earn from qualifying purchases.
Vegan Blueberry & Cucumber Smoothie
Course:
Breakfast, Drinks, Smoothie
Keyword:
vegan blueberry cucumber smoothie
Instructions
Blend all ingredients together until smooth