22 Best Weight Loss Smoothies – Easy, Healthy Recipes
Smoothies are a simple way to make a healthy snack or meal. In addition to fruits, vegetables, and superfoods can be added. Here are 22 of the BEST Smoothie Recipes to help with weight loss goals.
As an Amazon Associate, I earn from qualifying purchases.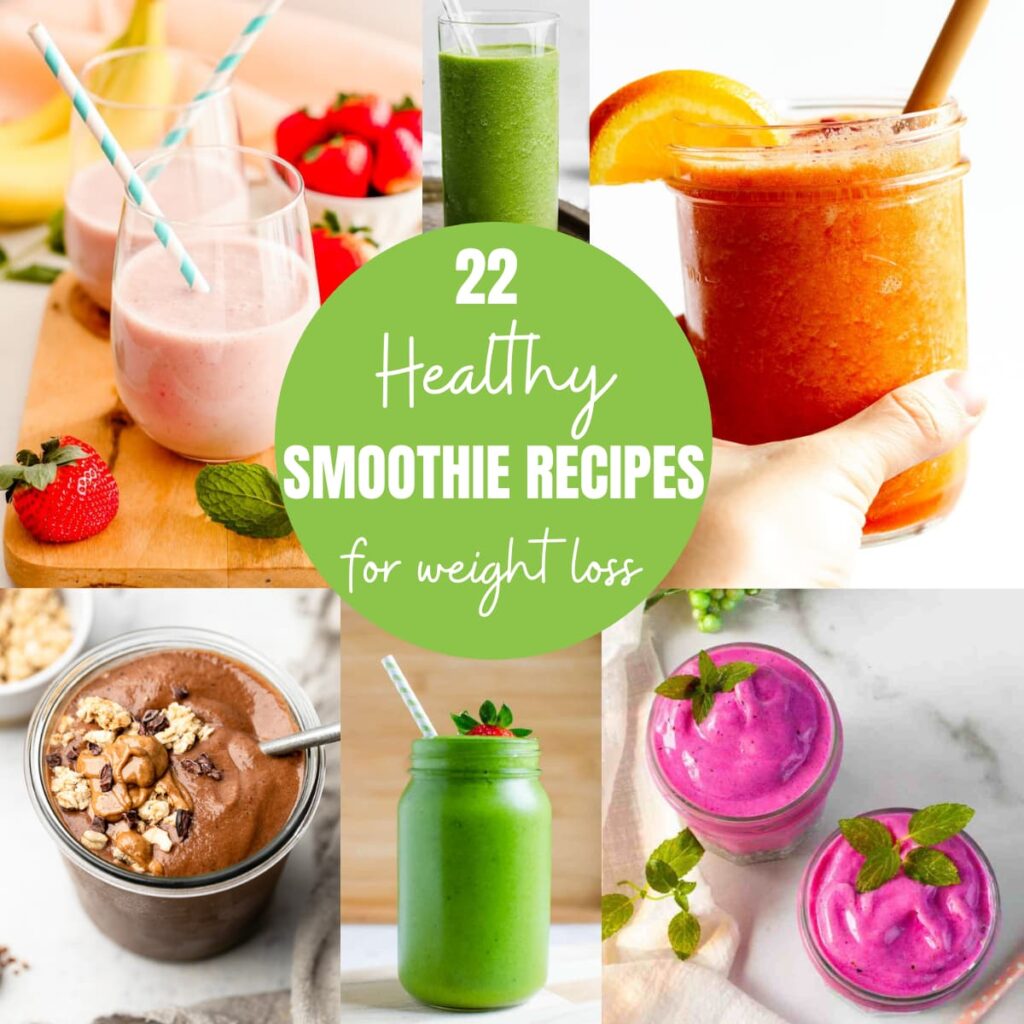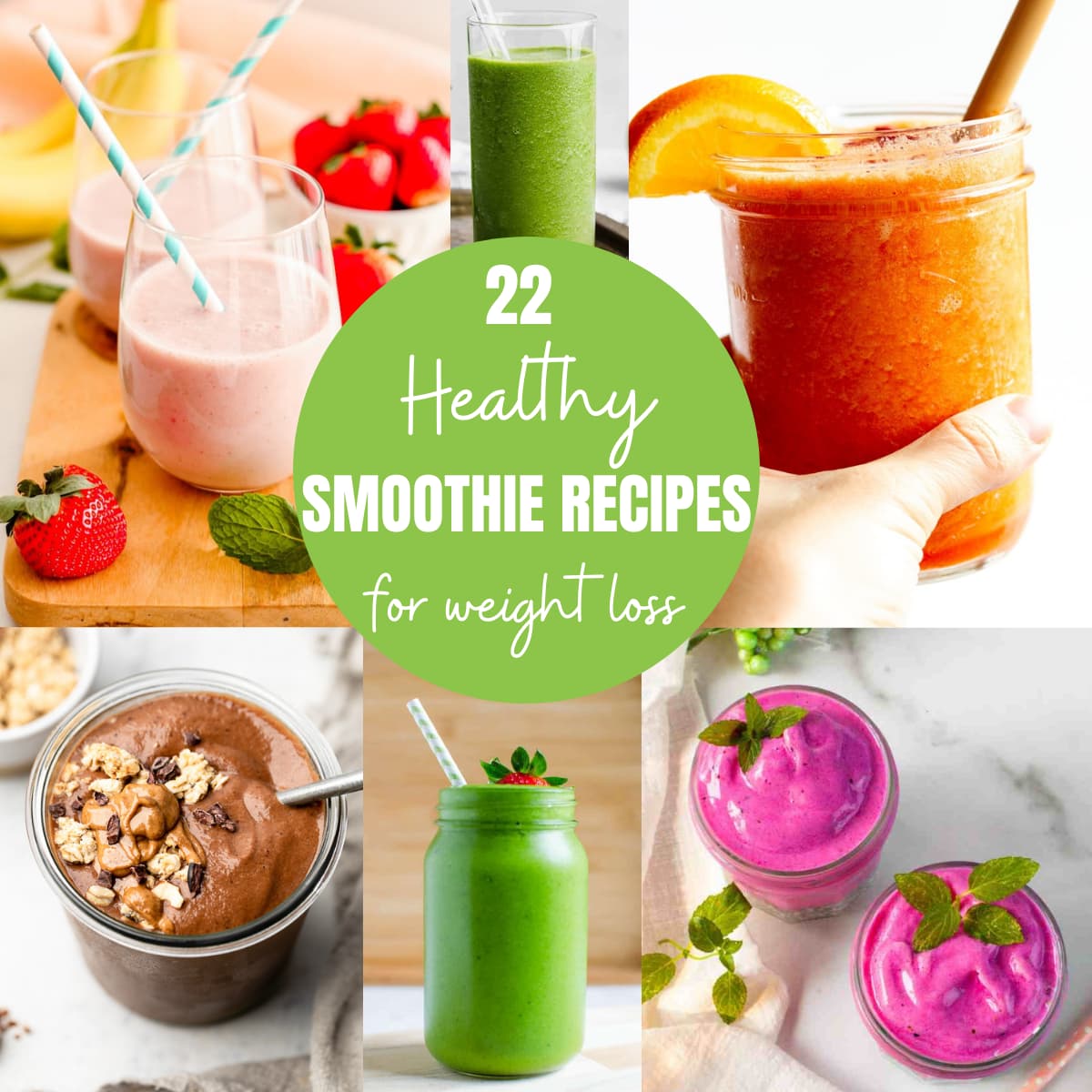 Smoothies are one of my fav ways to get fast, easy boosts of nutrition. Ingredients include fiber, and healthy fats like nut butters, and coconut milk. Also protein powders like whey protein or pea protein. Blend up any weight loss smoothie recipe on this list to a creamy consistency.
Weight Loss Smoothies
You could boost your metabolism as a result! Keep your blood sugar level stable in the meantime with these healthy smoothie recipes.
Blueberry Oatmeal Smoothie
First up, this creamy Blueberry Oatmeal Smoothie is super easy. Ready in under five minutes. Looking for a quick and healthy breakfast? Use almond milk and fresh or frozen berries!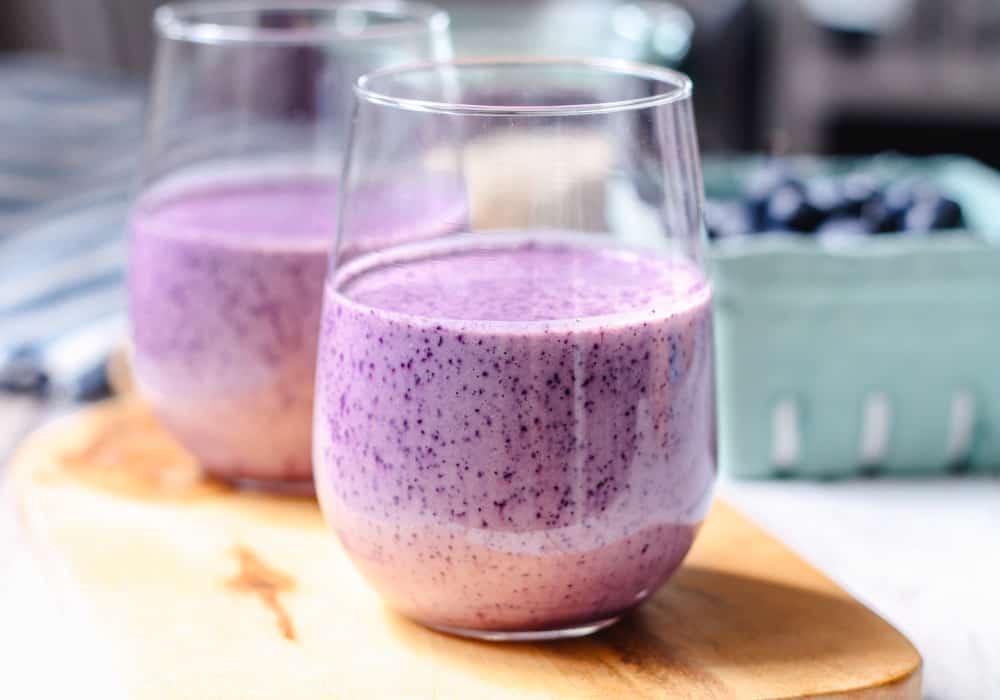 Dragon Fruit Smoothies
Second up, these Dragon Fruit Smoothies are delicious. The pitaya and chia seeds are a healthy addition to this easy recipe.
Creamy Orange Smoothie
Thirdly, this one tastes like a healthier Orange Julius! This recipe for Creamy Orange Smoothie is vegan, dairy-free, and gluten-free. Enjoy Creamsicle flavor! Just add vanilla extract and other whole-food ingredients again like fresh juices.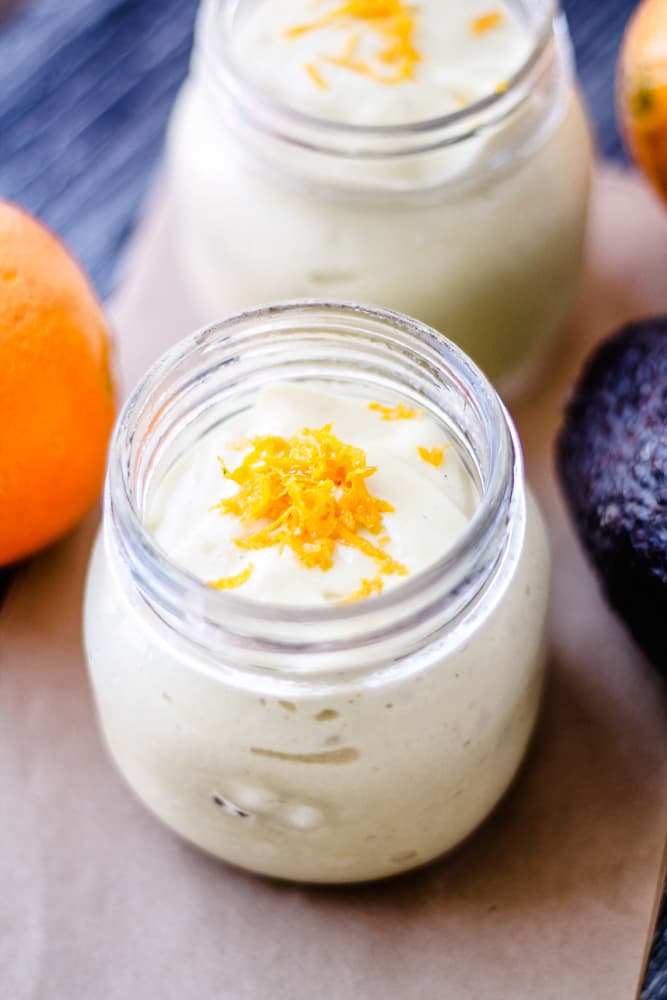 Vegan Strawberry Banana Protein Smoothie
Next up, this healthy Vegan Strawberry Banana Protein Smoothie is creamy and rich. If weight loss is your goal, again this filling vegan smoothie recipe can be a light meal replacement.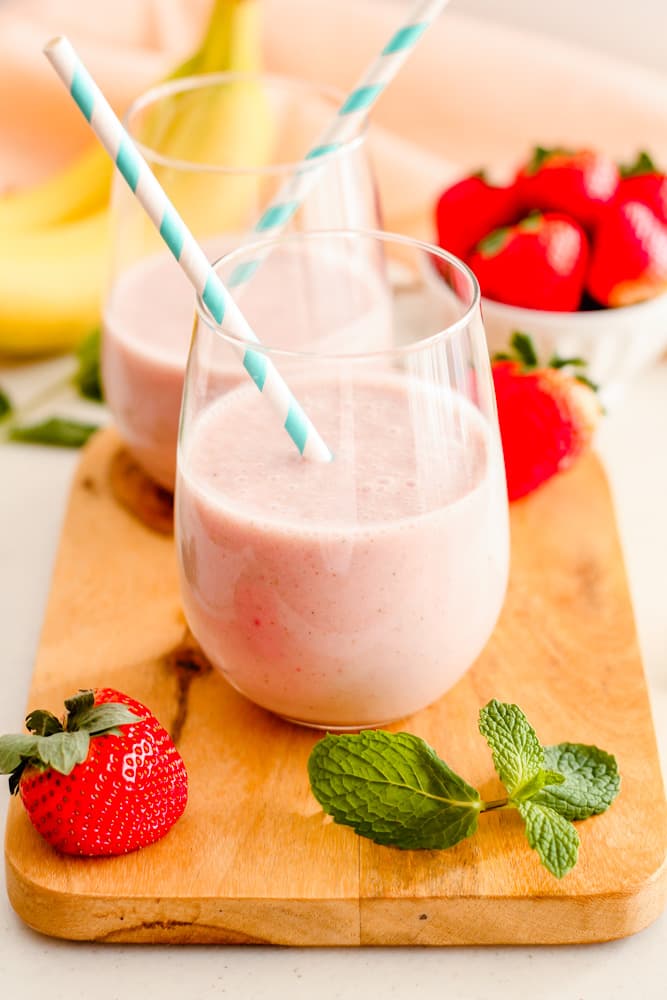 Delicious Mango Smoothie
Next, a creamy and delicious mango smoothie is packed with nutrients and flavor. Healthy fats again from chia seeds and flaxseeds. Perfect for breakfast or lunch for example.
Blueberry Spinach Smoothie
Next up, a simple and healthy recipe for Blueberry Spinach Smoothie that is made creamy without yogurt and sweet without banana. A quick and easy weight loss breakfast recipe with no dairy.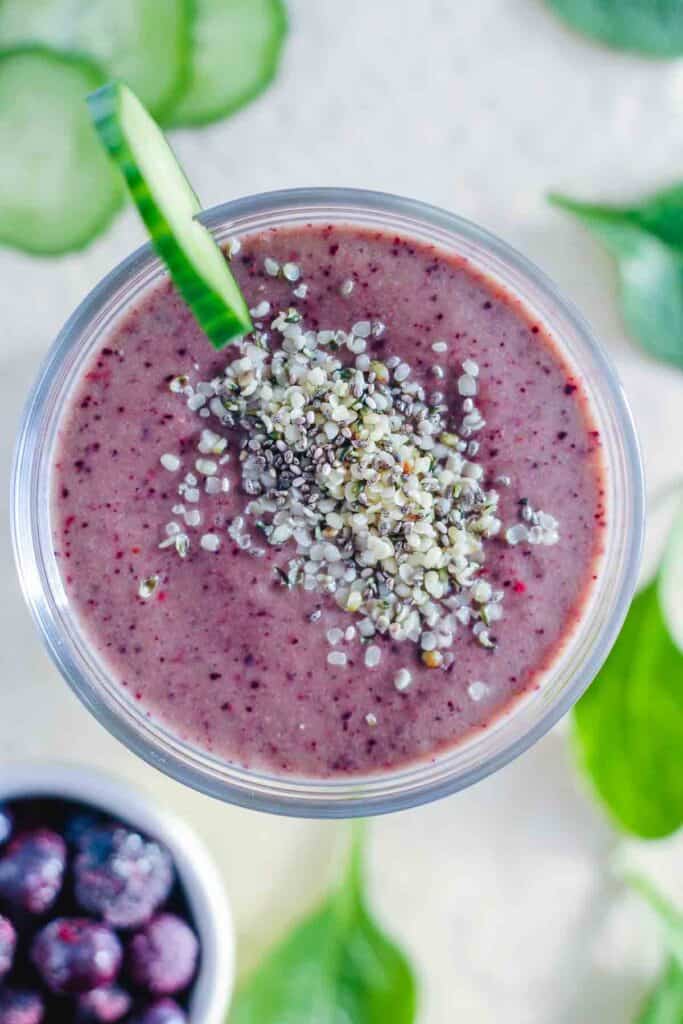 Healthy Shamrock Shake
Next, be ready to celebrate St. Patrick's Day with this Healthy Shamrock Shake that I found at the end of a plant-based rainbow. ? Thick and creamy, just like the original, but this Shamrock Smoothie is packed with fruit like frozen banana for instance, and hidden vegetables instead of a ton of sugar.
Strawberry Hemp Milkshake
Next up, this Strawberry Hemp Milkshake is a sweet, healthy treat! Vegan and gluten-free, this recipe caters to all. Skip the processed milkshakes and enjoy what nature has to offer with weight loss smoothies as a treat. So easy to make and packed with plant protein via creamy hemp seeds for instance.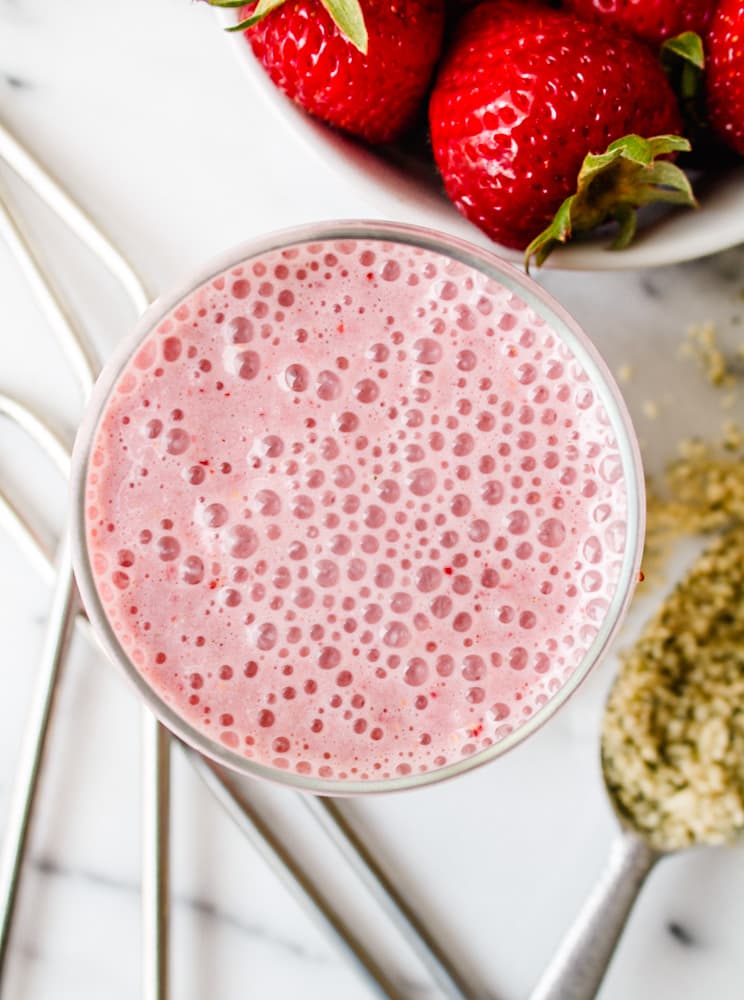 Vitamin C Powerhouse Smoothie
Next, load up on vitamin C the natural way with this refreshing Vitamin C Powerhouse Smoothie recipe. This immune-boosting smoothie is packed full of delicious vitamin C rich ingredients and hydration from a handful of ice cubes.
Spinach Avocado Green Smoothie
Next, drink your greens with this spinach avocado green smoothie. This nutritionally rich green smoothie is a perfect after-workout drink for instance or to start your day. It does not contain added sugar and is naturally sweetened from pineapple.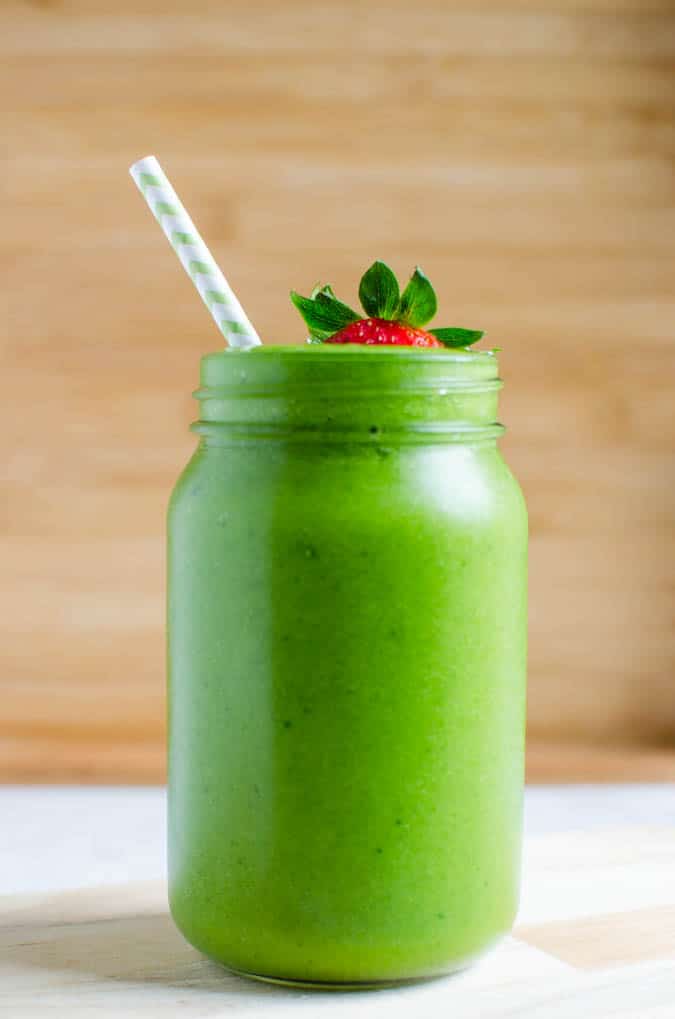 Anti-Inflammatory Blueberry Smoothie
Next up, fight inflammation in the most delicious with this easy anti-inflammatory blueberry smoothie recipe. Perfect for breakfast or an afternoon snack full of berries, spinach, and more!
Sweet Potato Smoothie
Next, power up your day with this ridiculously thick and creamy Sweet Potato Smoothie. It's naturally gluten-free, and healthy. Full of sweet, perfectly spiced, pie-like flavors like cinnamon.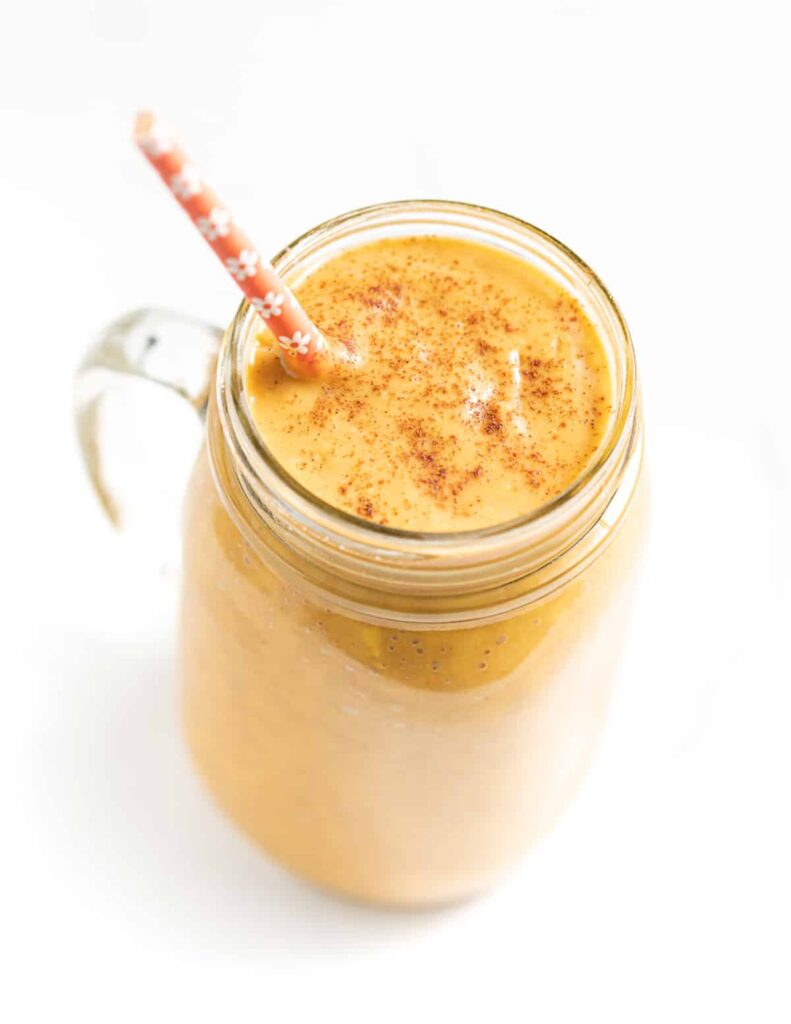 Chocolate Protein Smoothie
Next up, this is the best thick and creamy Chocolate Protein Smoothie. It is with unsweetened almond milk packs protein, carbs, fruit, and veggies to help build muscle and optimize recovery! Makes the perfect easy post-workout protein shake. It is vegan, dairy-free, gluten-free, and easily customizable to fit your needs.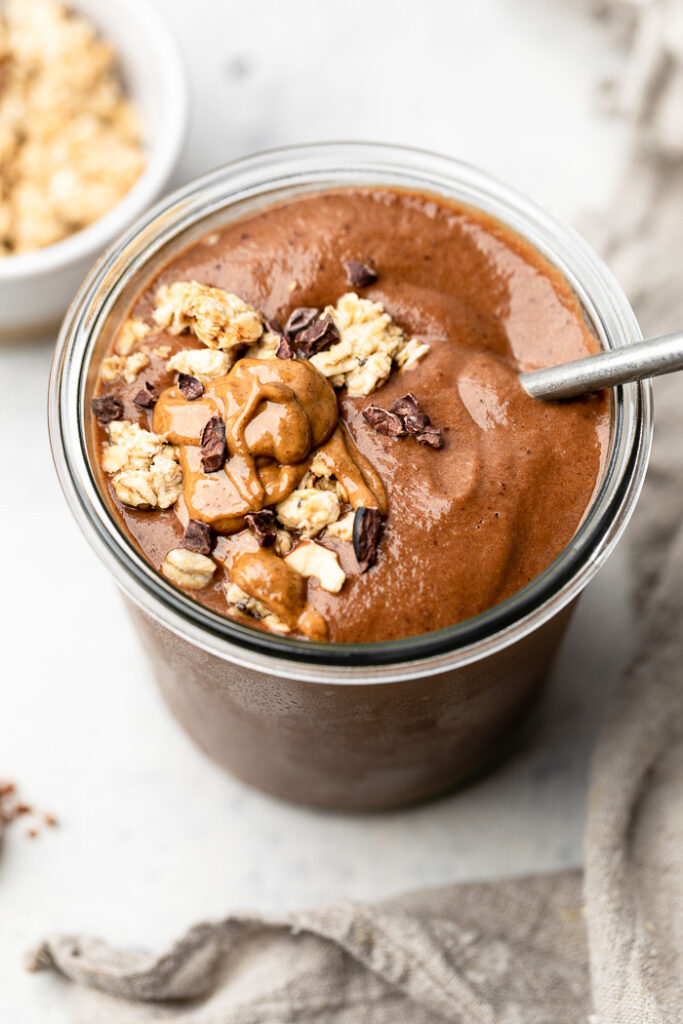 Mango Mint Smoothie
Next, my favorite mango mint smoothie recipe. It is vegan, healthy yet creamy, and full of tropical flavors. It requires only 4 ingredients + blender.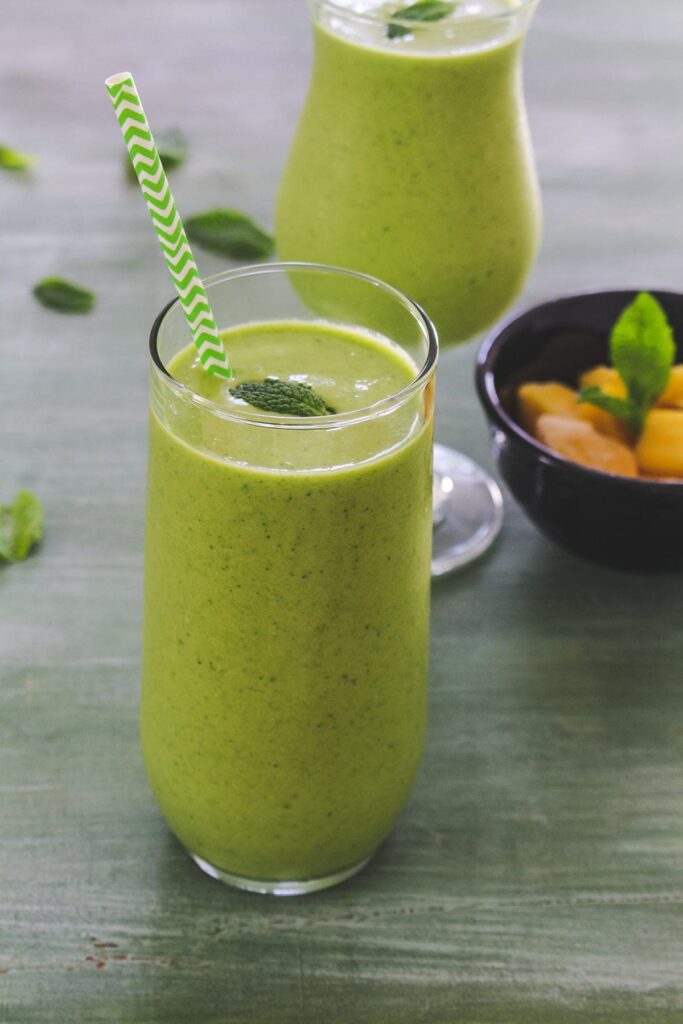 Strawberry Banana Pineapple Smoothie
Next, this HEALTHY fruit-filled Strawberry Banana Pineapple Smoothie is a tropical sensation! Made with 4 simple and fresh ingredients, every sip is deliciously creamy, sweet, and energizing. Only 188 calories. Add in coconut water, lime juice or lemon juice!
Superfood Smoothie
Next, this Superfood Smoothie is full of nutritious ingredients that will have you glowing from the inside out! It features spinach and kale in addition to raw walnuts and avocado.
Kiwi Spinach Blueberry Spinach Smoothie
Next, this healthy Kiwi, Spinach and Blueberry Smoothie is simple to make and totally delicious! Made with fruits, vegetables, and good fat. It'll give you a healthy boost in the morning or as an afternoon snack!
Matcha Smoothie Recipe
The easiest Matcha Smoothie Recipe made with just 5 ingredients!! This lush Green Tea Smoothie is thick, creamy, and makes a great energy-boosting breakfast or snack. Come find out how easy it is to make with step-by-step images.
Pumpkin Papaya Smoothie
Next up, if you're on a journey to heal your gut or help promote good gut health, this creamy nutrient-dense pumpkin papaya gut-healing smoothie. It is the perfect way to start your day or as a snack for instance.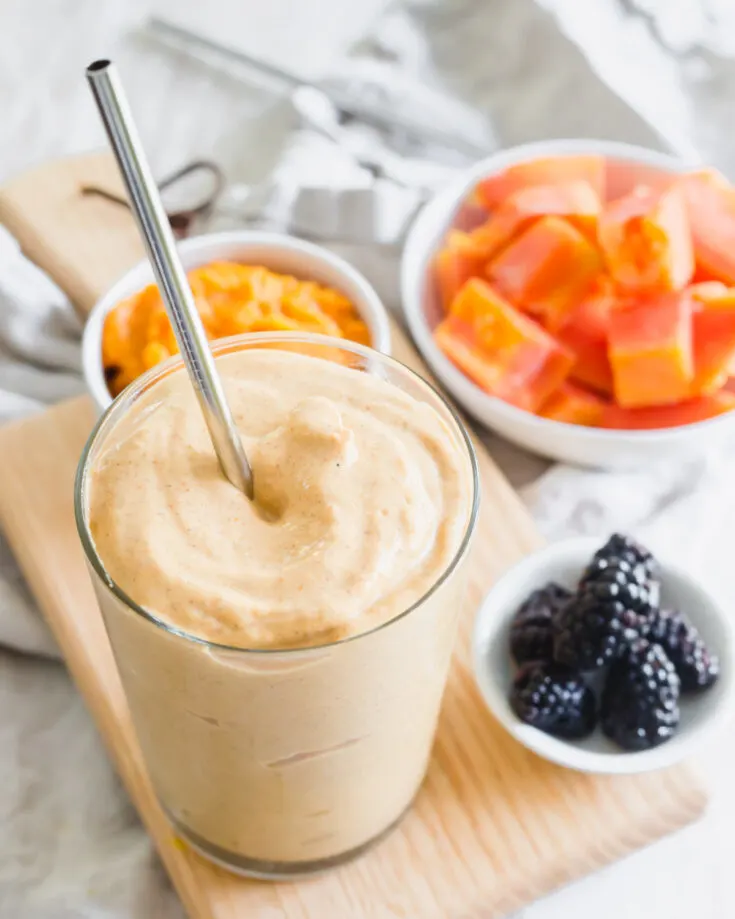 Chocolate Peanut Butter Protein Smoothie
Next, this Chocolate Peanut Butter Protein Smoothie is made from whole food ingredients. Soy milk and unsweetened cocoa powder along with peanut butter keep you full.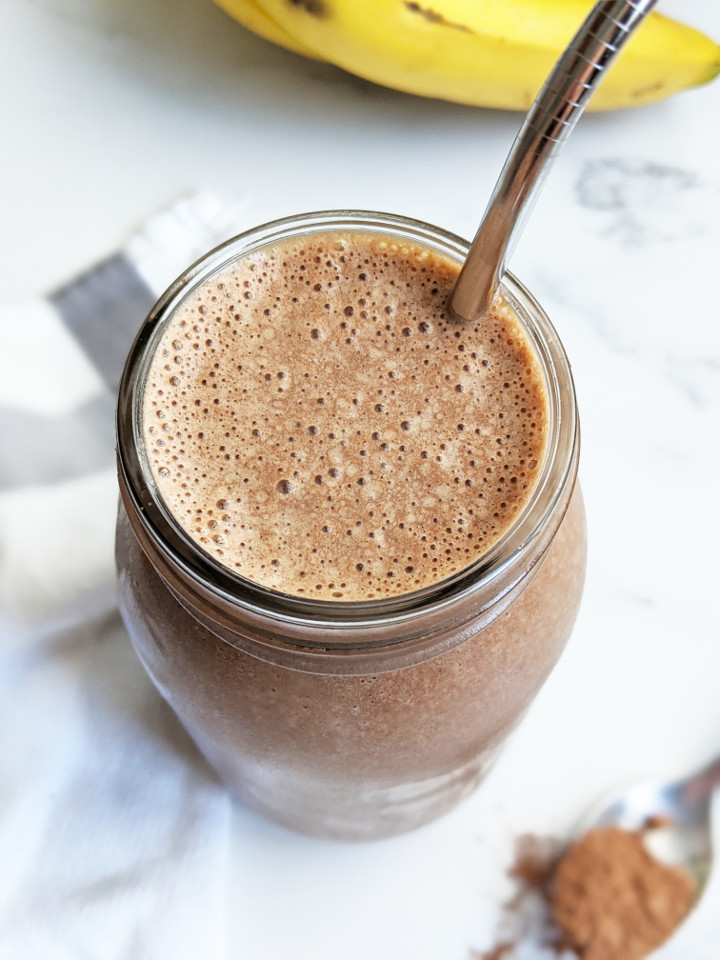 Celery Smoothie
Next, this celery smoothie is packed with so many healthy greens such as spinach, kale and celery. The flavor is enhanced with apple, banana, honey, and fresh ginger. A green smoothie blend that is super nutritious and delicious!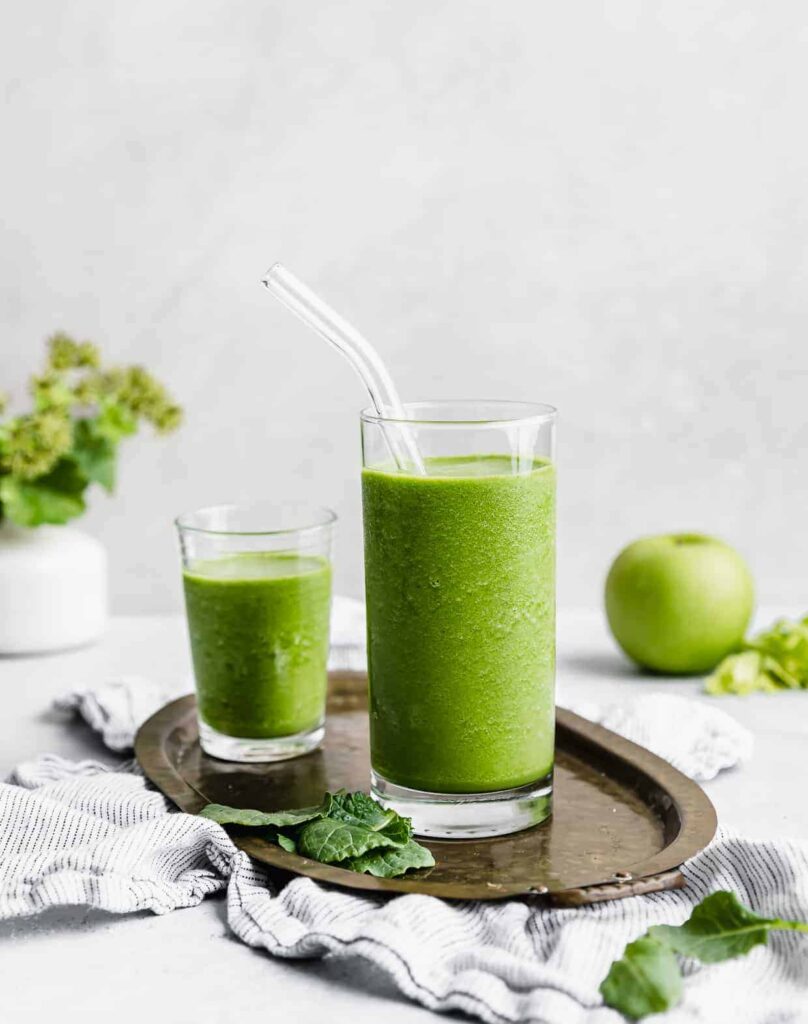 Triple Berry Smoothie
Finally, this triple berry smoothie – think raspberries, blueberries, strawberries. It is packed with all the protein from Greek yogurt and, healthy fat, and vitamins you need to start your day! It's made with only 3 simple ingredients and can be whipped up in a flash.
As an Amazon Associate, I earn from qualifying purchases.
These are all awesome blenders for weight loss smoothies.