Savoury Cheese & Thyme Muffins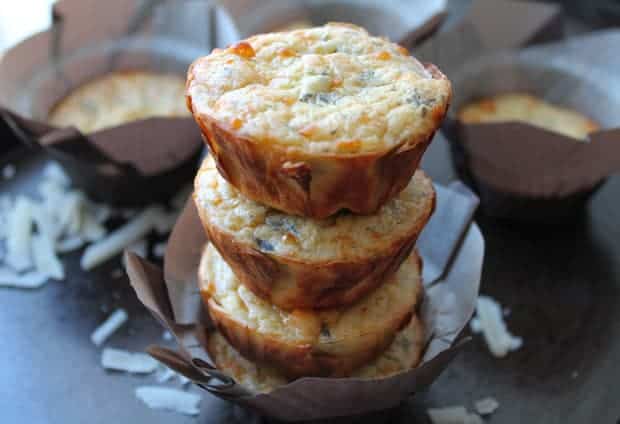 These muffins were born due to the two rinds of cheese in my fridge. A nubbin of gruyere and a hunk of Parmesan, leftover from the sweet potato gratin I made last week, just sitting all lonely-like, wanting to be transformed into a mouthwatering, muffin-y cloud of goodness. Well, your wish is my command my cheesy friends.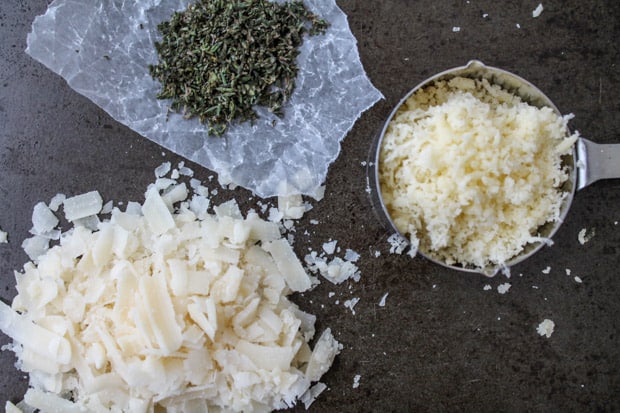 Hello amazing, delicious, cheesy muffins that I can't stop eating!
Can I confess to you all that I love cheese? Have I made this declaration before? I'm not sure … but, it may be obvious that cheese is my favourite ingredient. I know I could never be a true vegan because of the mere existence of cheese. Vegetarian, maybe … no cheese again? No way. I do put my dollars down for organic cheese and find it to be a superior product to 'the other stuff'.
So where were we? Oh yes, I was stuffing these muffins in my face 😉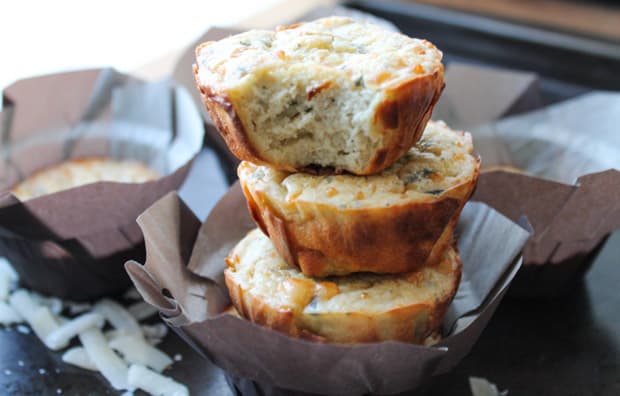 I was determined to make a nice savoury cheese muffin and these took three tries to perfect. The first attempt I used quinoa flour, hoping to come up with a nice, gluten free option, but it was no bueno. The consistency was like gummy glue. Not good. Attempt number two was using spelt flour, which I use a lot in baked goods, and while they turned out nicely, I used paper liners and they totally stuck to them! It took hours of cooling until I could, very gingerly, peel the paper liner from the muffin. Finally, I tried them using parchment liners and I had success. If that hadn't worked, my next attempt would have been to grease and flour the tins.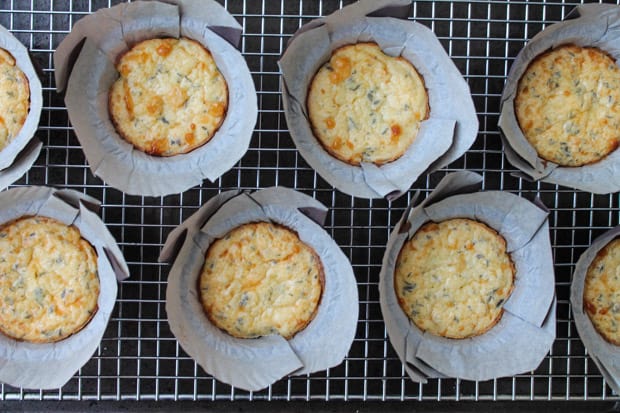 Adding in the fresh thyme made these little muffins absolutely pop. The combo with the cheese went so well. You could serve these up with some tomato soup or chili and a nice green salad and you'd have a pretty darn good dinner goin' on.
Enjoy!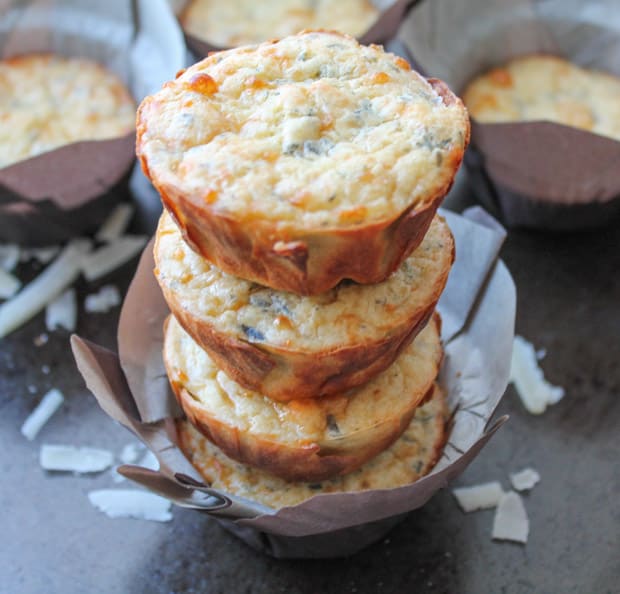 As an Amazon Associate I earn from qualifying purchases.
Savoury Cheese Muffins
Ingredients
1

cup

milk

2

large eggs

2

tbsp

melted butter

1

cup

spelt flour

½

tsp

baking powder

¼

cup

Parmesan

grated

¼

cup

gruyere

grated

2

tsp

fresh thyme

finely minced
Instructions
Preheat oven to 400 and butter and flour your muffin pans or line your muffin pan with parchment. Don't use paper liners as they will stick

Whisk the eggs, then add the milk, melted butter, flour and salt and blend the mixture.

Add the thyme and cheeses and blend well

Pour the batter evenly among 9 muffin holes and bake for 30-35 minutes, until the tops have turned golden and a toothpick comes out clean

Let cool in the tin for 5 minutes then transfer to a baking rack for 15 minutes

I stored these in an airtight container on the counter
Nutrition
Serving:
12
Calories:
99
kcal
Carbohydrates:
8
g
Protein:
4
g
Fat:
5
g
Saturated Fat:
2
g
Cholesterol:
38
mg
Sodium:
79
mg
Potassium:
58
mg
Fiber:
1
g
Sugar:
1
g
Vitamin A:
180
IU
Vitamin C:
0.2
mg
Calcium:
89
mg
Iron:
0.7
mg