Snappy and cool, these Mint Chip Black Bean Brownies are a protein packed, deliciously gluten free treat that everyone will enjoy.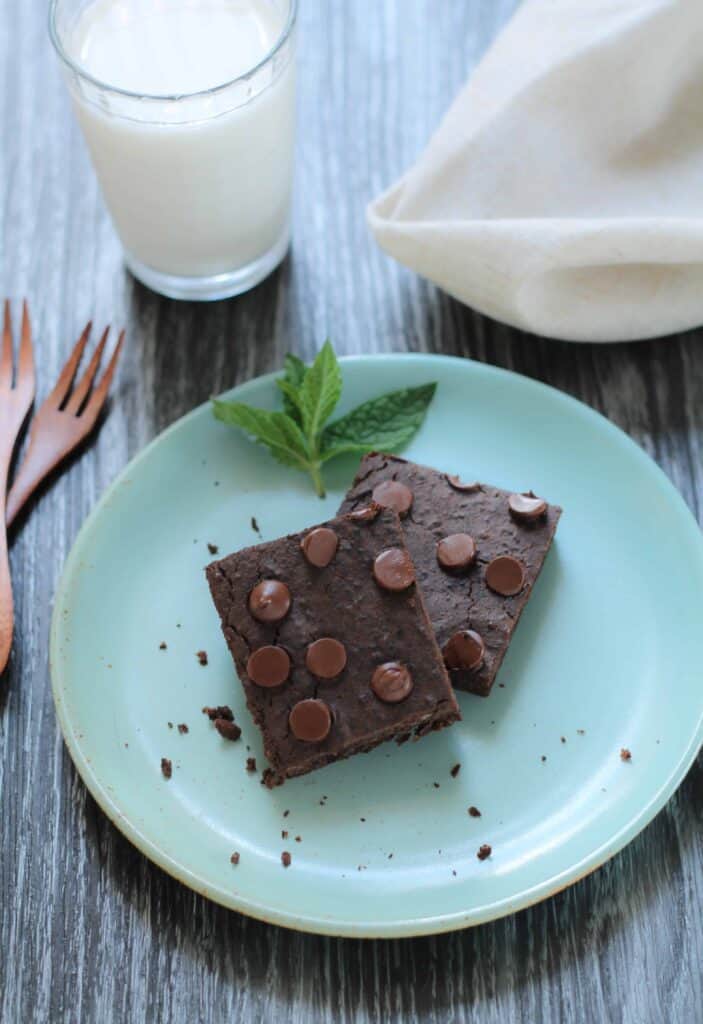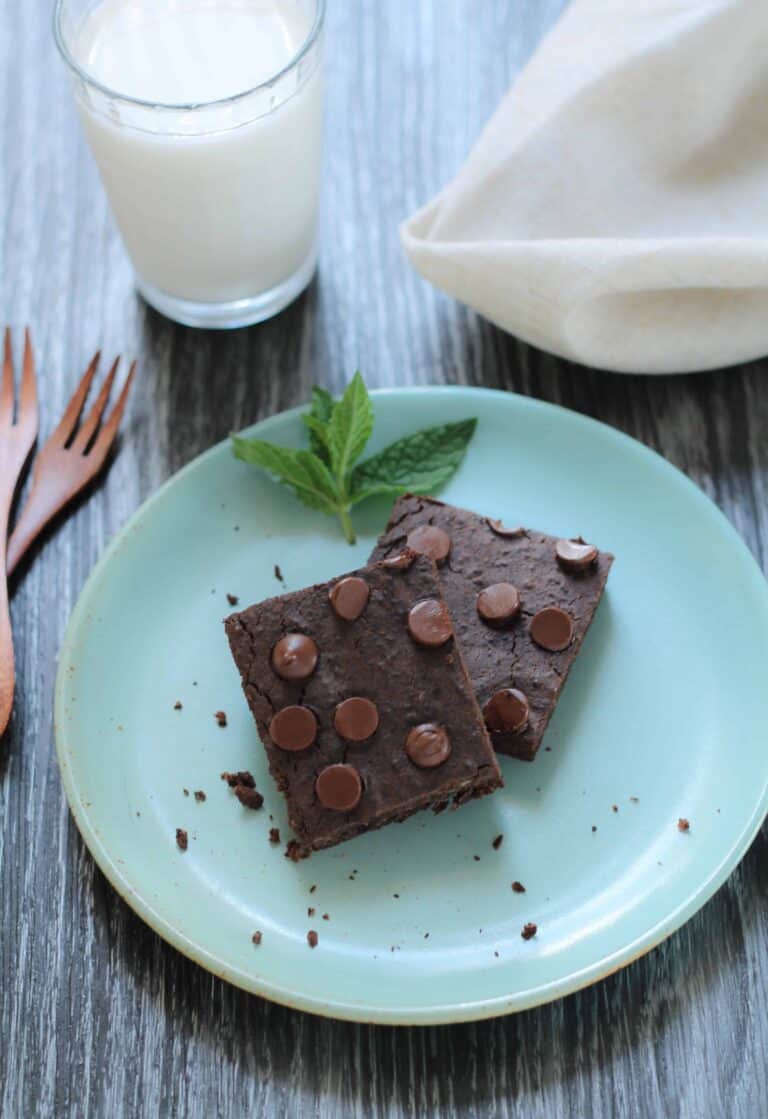 Have you ever baked with beans? I've had major success with chickpeas in the form of blondies and now I have the same giddy feelings about these Mint Chip Black Bean Brownies. Using beans that I made from dried in my Instant Pot just amplified those warm fuzzies. 🙂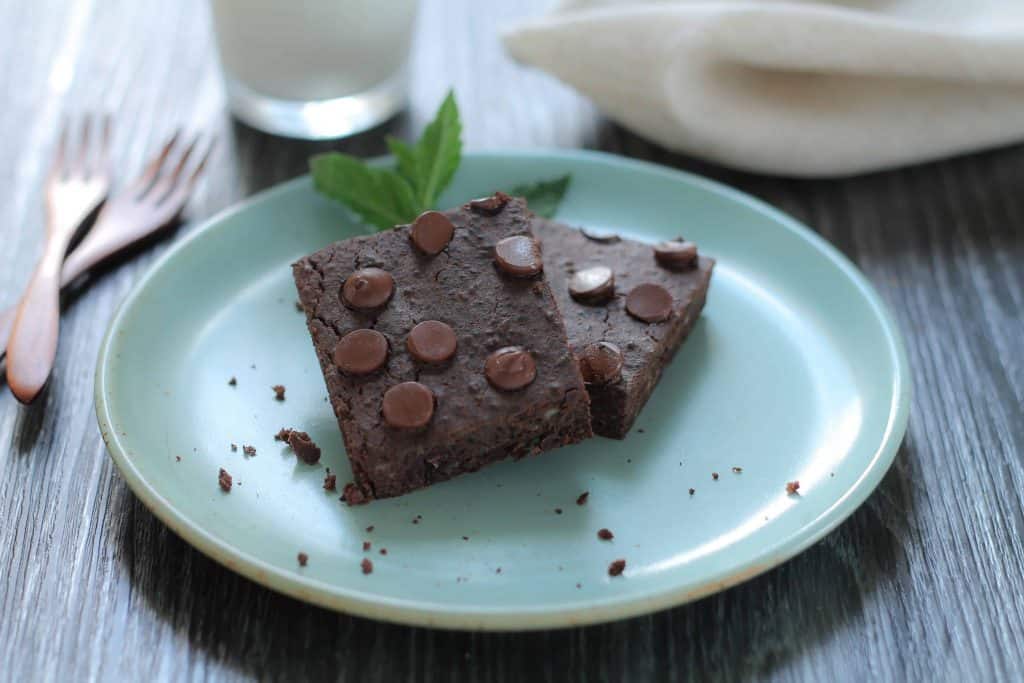 What makes these brownies extra cool, is that I used a peppermint essential oil to give them that cool breeze flavour.
Did you know I've got a new hobby? It's called buying essential oils. Haha! For real, I want to buy all . the . oils . I had a friend introduce me to them about a month ago and I just can't my hands on enough of them. A diffuser has been making the rounds in any room I happen to be in, prompting my new search for a second diffuser, or even a nebulizer. Obsessed!
The bonus is that it's natural and as a former perfume lover I am in heaven. Before learning about their toxic ingredients I was a massive fragrance fanatic. Scented lotions, sprays and potions lined my vanity until I phased them out for a cleaner lifestyle. And that's where I've stayed until now. My friends, essential oils have entered my life. 🙂 Besides the above mentioned diffusing, I've been wearing certain blends as perfume and adding things like lemon and tea tree to my usually boring vinegar based  bathroom and kitchen cleaners. It is SO fun.
Now let's cut to the brownies.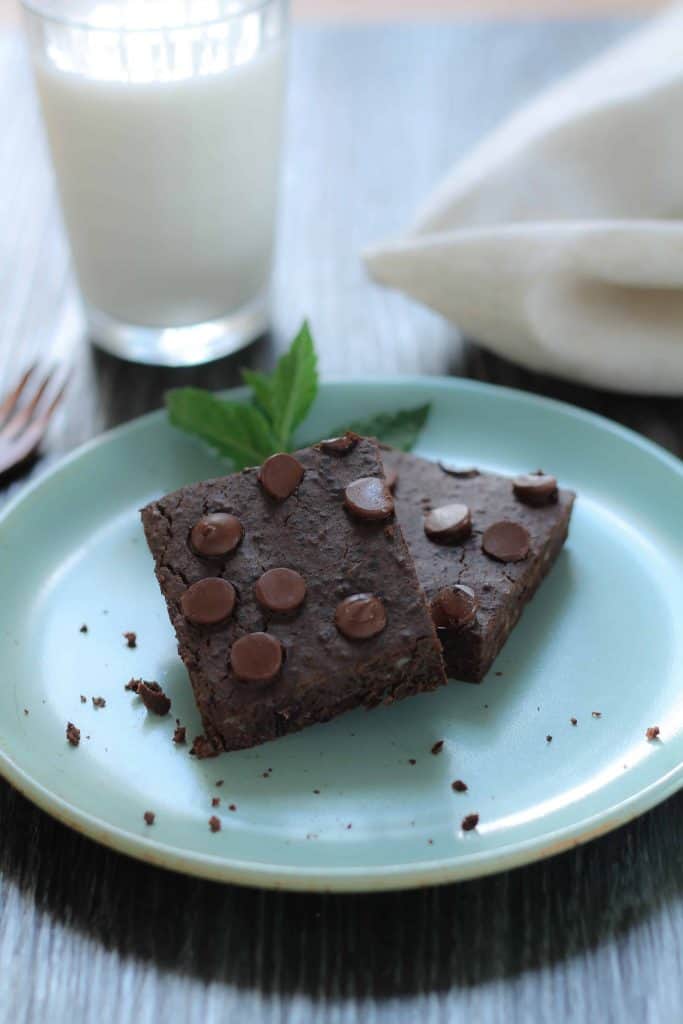 Or should I say cut into those brownies? Haha! Either way, you definitely have to research the quality and ingredients of your essential oils before using them internally. I trust the sourcing of the brand I buy (doTerra) and feel safe following their guide to which oils can be taken internally and how you can do it.
These Mint Chip Black Bean Brownies are super easy. Toss everything in a food processor or strong blender until its a smooth batter and bake it up! Done. You don't even have to tell anyone they are made from black beans if you think they may be wary. I didn't tell Joe. He ate them up, blissfully unaware. 😉 Enjoy!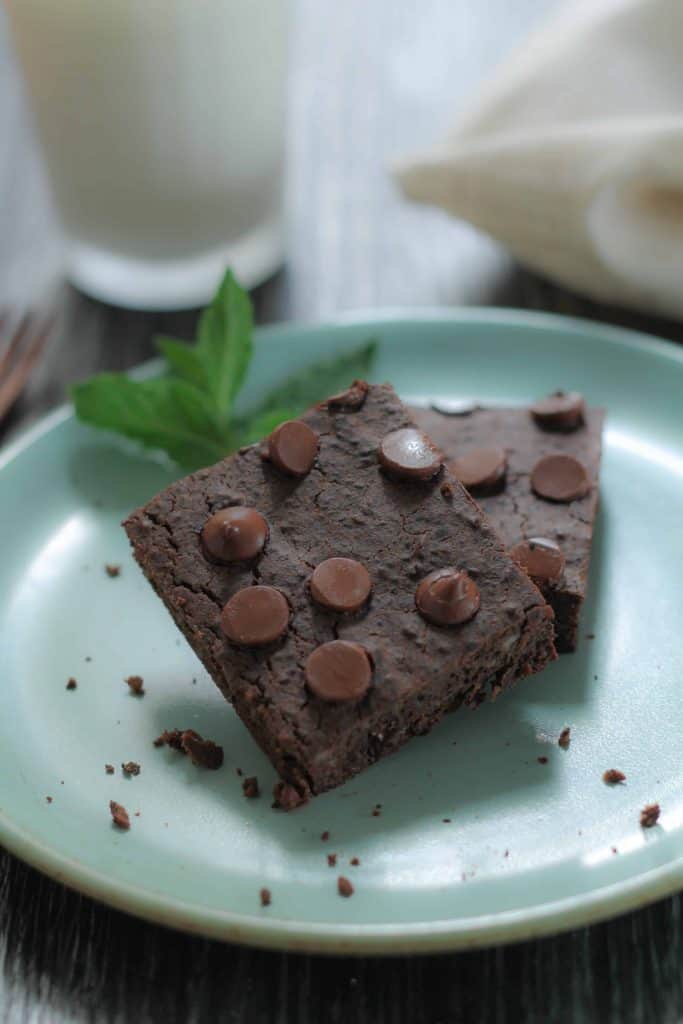 Mint Chip Black Bean Brownies
Ingredients
1.5 cups black beans
3 eggs
3/4 cup coconut sugar
1/4 cup cocoa powder
3 tbsp. coconut oil
1 tsp vanilla
2-3 drops peppermint essential oil (food grade - I use doTerra)
1/2 cup dark chocolate chips
pinch salt
Instructions
Heat oven to 350 and line an 8x8 with parchment
Combine all ingredients except for the chocolate chips in a food processor or high speed blender and blend, turning off and scraping down the sides when necessary, until the beans have broken down and the batter is smooth and pourable. Stir in half of the chocolate chips and pour the batter into the prepared 8x8.
Sprinkle the remaining chocolate chips over the top of the batter and pop into the oven. Bake for 30 minutes checking that the top has set, is slightly cracking and that the sides are starting to pull away
Let cool for 5-10 before slicing
Store covered in the fridge
7.8.1.2
518
https://thehonoursystem.com/mint-chip-black-bean-brownies/