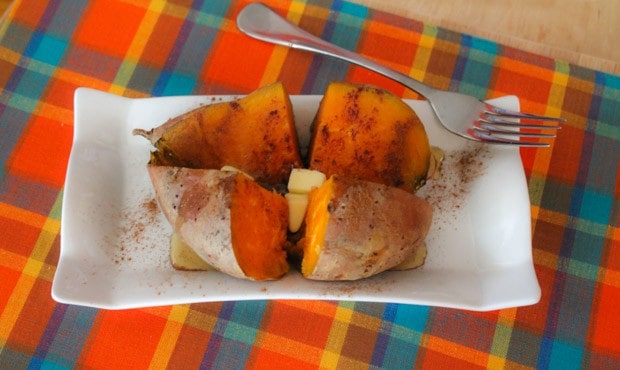 Can I bore you with the health benefits of the sweet potato? They are high in  magnesium, which is known to lower stress levels. I'm sure the orange colour will give the next one away. Vitamin C, anyone? Among many attributes of vitamin C, it promotes collagen production, which helps skin stay all nice and youthful like. Sweet potatoes also contain potassium that is beneficial in regulating heartbeats. Sound good? I thought so. Let's get started!
Since a lot of nutrients are close to and in the skin of potatoes, you really want to eat them too. So the first thing you want to do is give your spuds a good scrub. I picked one up at Stir Kitchen Store in downtown Burlington.
I also picked up this super cute pink mug!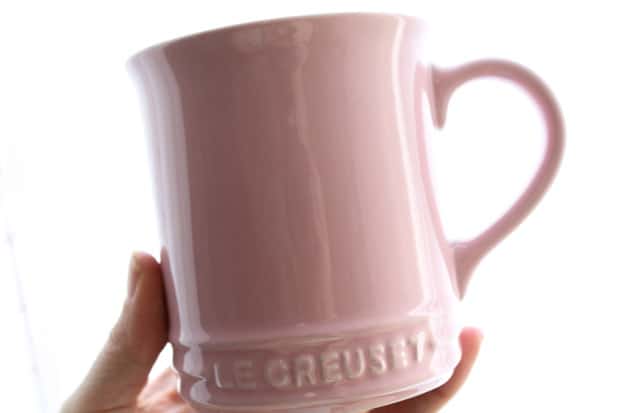 Then I hightailed it out of there before I added about 10 other things to my shopping bag. There were so many things I liked:)
After you've scrubbed the potato, pierce it all over with a fork, wrap in in tin foil, and bake it right on the rack at 400 for 60 minutes.
When it's cooked, cut a cross in the top of the potato. Sprinkle with cinnamon, drizzle with maple syrup and top with a pat or 2 of butter.
The taste is incredible and it could not be easier to make. It's a curious cross between a vegetable and dessert.
What a great side dish to add to your repertoire.
Baked Sweet Potato with Maple & Cinnamon
Ingredients
1 medium sweet potato
1 tbsp maple syrup
1 tbsp butter
1 tsp cinnamon
Instructions
Preheat oven to 400
Scrub potato well and pierce all over with a fork
Wrap in tin foil and bake on the oven rack for 60 minutes
Cut a cross on top and split open the potato
Sprinkle with cinnamon, drizzle with maple syrup and top with butter.
7.6.7
101
https://thehonoursystem.com/baked-sweet-potato-with-maple-cinnamon/