I've been reading a lot lately about the benefit of juicing and fasting detoxification plans. Things like fresher skin, purifying the cells in your body, improving blood flow. All these things sound good to me so I did a little planning and prepping and we embarked on "The Master Cleanse".
And yes, I said we. Amazingly, Joe agreed to do it with me. Smart decision!
The plan was to do a nine day cleanse. We started with a 3 day ease in period, followed by 3 days of fasting, drinking only the Master Cleanse drink, and finally three days easing out the same way we started.
So here is what the last nine days looked like for us:
Day 1
First thing, I had a glass of lemon water. About 1/2 hour later I had an apple. It's recommended to eat fruit on an empty stomach as they digest quickly, clearing 'things' out along the way. An hour after that I made green smoothies. During the mid morning, I snacked on some soaked almonds and had a few baby carrots. For lunch I had a big bowl of Vegetable Quinoa Soup. For the rest of day, I snacked on another piece of fruit,  a handful of soaked almonds and lots of hot cups of herbal teas, peppermint and chamomile later in the evening.
Day 2
This was our liquid day. We started off the same way with lemon water. Then Green Smoothies for breakfast. This day I drank a ton of tea. Clear, no sweeteners, just tea. I had green tea with lemon, peppermint tea, chammomile, as well as hot water with some fresh lemon juice squeezed in. I kind of felt like I may be coming down with a bit of a cold so I OD'd on vitamin C by drinking two Emergen C's. All day I sipped hot mugs of my homemade vegetable broth. This was my easiest day of the nine. I really liked the broth. It somehow felt calming and my cold never amounted to anything.
Day 3
Today was OJ all day. Fresh squeezed orange juice with lots of the pulp. We drank the juice of about 12 oranges. This was Joe's easiest day of the cleanse.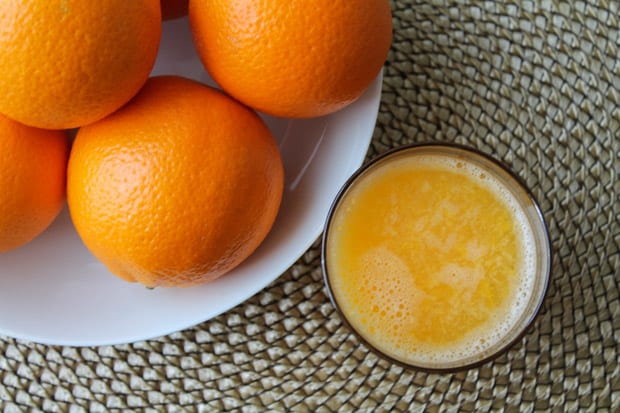 Days 4, 5 & 6
We drank the Master Cleanse drink, which consisted of 8-10 ounces of fresh water, 2 tablespoons of fresh lemon juice, 2 tablespoons of pure maple syrup, and 1/10 tsp of cayenne pepper. I don't mind the flavour of the Master Cleanse drink at all. In fact, I enjoy it a bit. I even use a tad more cayenne than the usual. Joe, however, was not a huge fan. To his credit, he stuck through the entire three days. We both drank 6-8 glasses of this on each day. Whenever I wanted something, I drank the Master Cleanse Drink.
I treated us to a high quality maple syrup,  from Anise Apothecary, my go-to downtown Burlington spot for a great variety of natural products ranging from the glorious Kusmi Tea to Sappho cosmetics (can't wait for the makeover event this weekend!)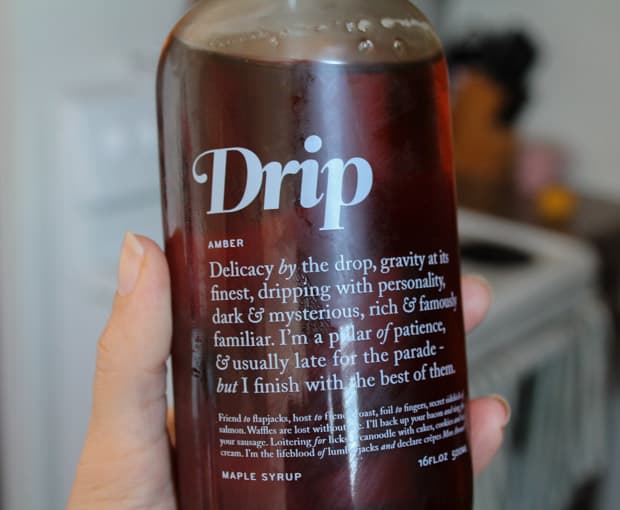 On day five we both did a salt water flush. This is drinking a litre of water with 2 teaspoons of non-iodized salt. That's right. It's meant to really clean out your colon, if you know what I mean. I went first (as we only have one bathroom we thought it best to do it one at a time) and drank down the salt water. It.was.hard. I drink a ton of water and thought this would be easy peasy, but not so. The worst part? Nothing happened. Nada. For Joe, either. We regretted the salt water flush to say the least.
Day 7, 8 & 9
This is when we began to ease our way out by reversing the first three days, moving to the OJ day,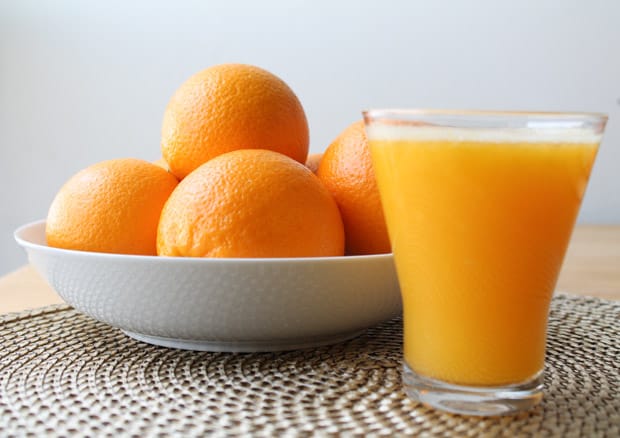 followed by the liquid day and finally a light day of eating with the vegetable quinoa soup.
I ate my last bowl of soup on a rainy Saturday night.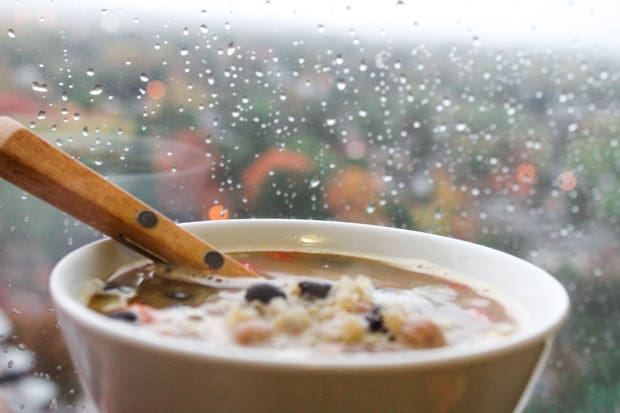 The verdict?
We both feel great. It surprisingly wasn't as hard as we thought. Joe had a bit of a headache on the second and eigth days and felt light headed once, during the Master Cleanse days. I may have been grumpy once or twice. 😉 Really, I mostly felt bored. I enjoy cooking and of course eating things that I cook and found myself with lots of extra time on my hands.
Oh, and we both lost weight. Joe definitely more than me. Men.
I did it again –>Check out my Ten Day Master Cleanse Experience!