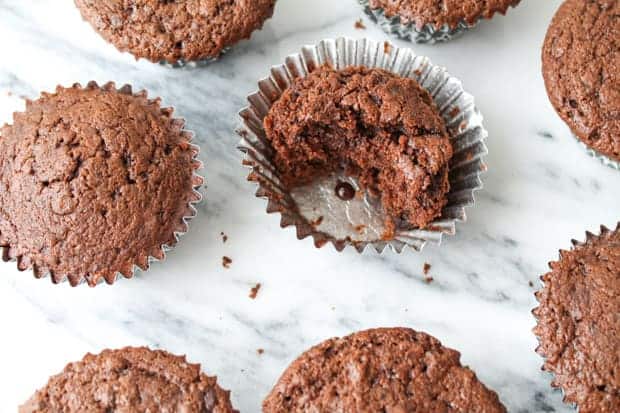 Chocolate and coffee are two things I seemingly can't live without. This recipe is seriously the most delicious combo of the two I've ever created in my kitchen. Just don't make the mistake of eating one or two of these at 11pm. There are good reasons for this:
a. Sleeping with a belly full of muffin isn't ideal.
b. Sleeping is hard when you are pumped full of espresso beans!
Anyways, onto the the muffins in a  minute.
Today is the birthday of my very best friend, Julie! I won't tell you how long we've been friends as some people, including me, may do the math and discover our true ages! #headinthesand
This is a little toast to her on her birthday.
To Julie, aka Julie the Best (Pest), aka Jules, aka Julie CHAPMAN! Here's to the best year yet, with many triumphs, joy and celebration. You are a kind, giving and caring person. I'm so proud to know you and call you friend. Make a wish!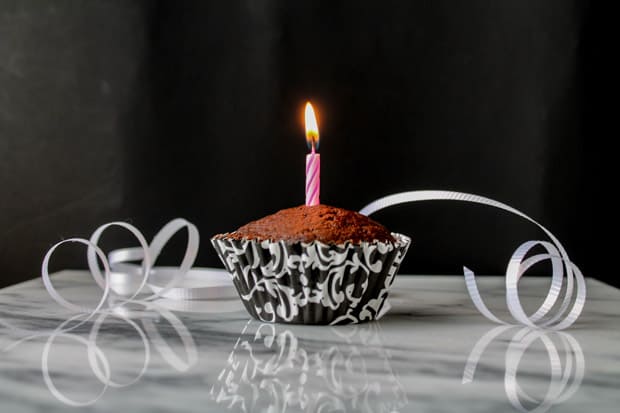 This is a great quote that I found on pinterest.
"True friendship isn't about being inseparable, it's about being separated  nothing changes"
All the very best and I hope you are being spoiled on your birthday:)
Now, onto the muffins! Julie, if you were here I would have totally given you this batch. But, as it were, Joe and I demolished them in your honour. You're welcome!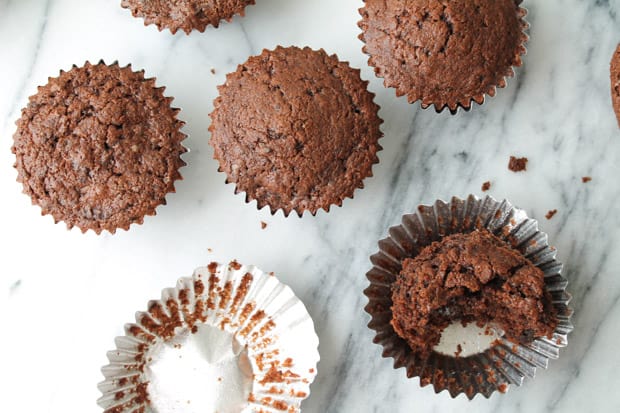 Start with the main component of these babies which is 170 grams of chopped dark chocolate. I find using a serated knife the best for this task.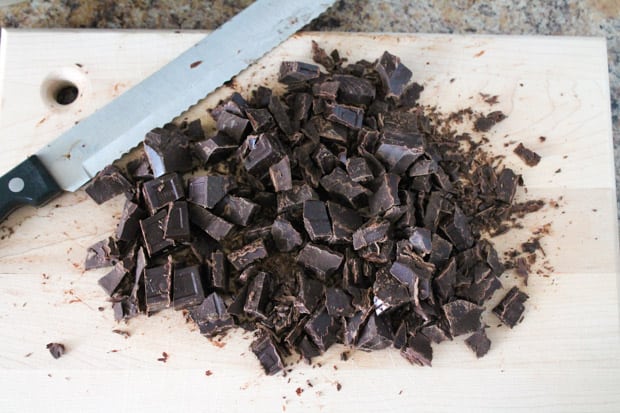 The next ingredient is freshly ground espresso. I got my beans from Tamp in Village Square. I have to say they really made this recipe. The flavour from the espresso was almost creamy.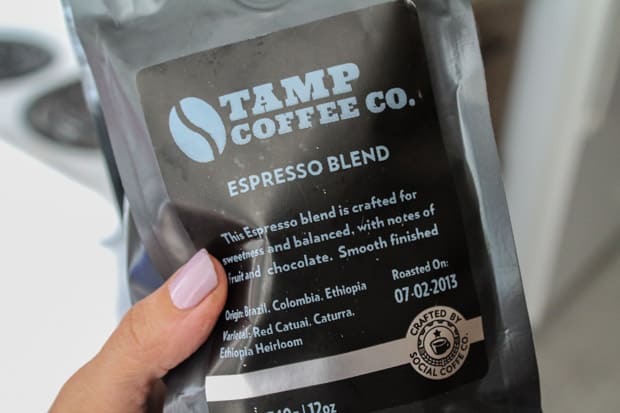 I whisked together spelt flour, cocoa powder, baking powder along with the ground espresso and chocolate in a large bowl and set aside.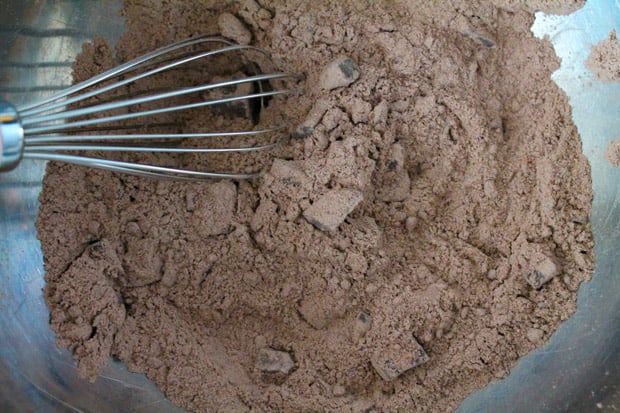 In a medium bowl lightly beat the eggs then stir in the almond milk, turbinado and coconut sugars, coconut oil and vanilla.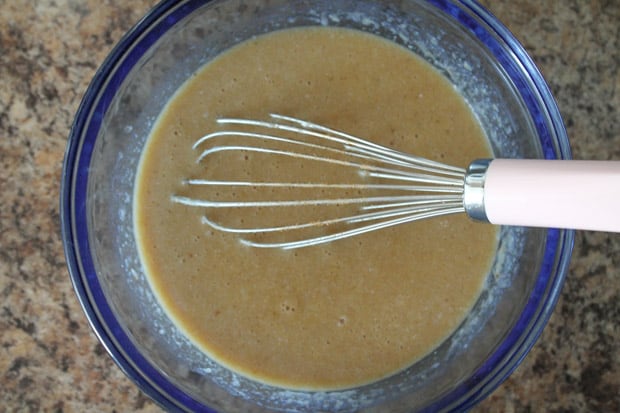 Combine the two mixtures and stir until just combined. If you over stir the batter you can have little tunnels of air through the muffins.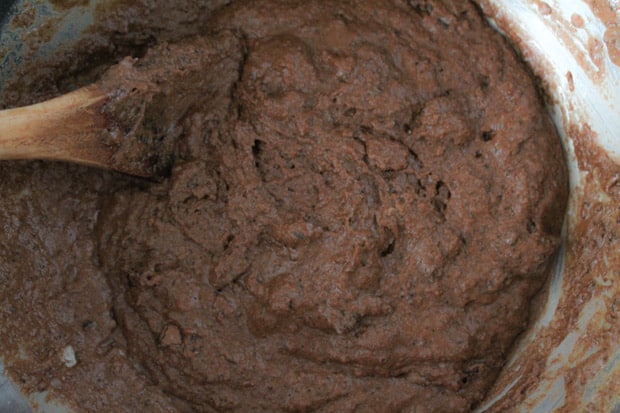 Spoon your batter evenly between a dozen lined muffin wells and bake for about 20-22 minutes at 350.
I let these cool. About the same time it takes to make a nice cup of tea:)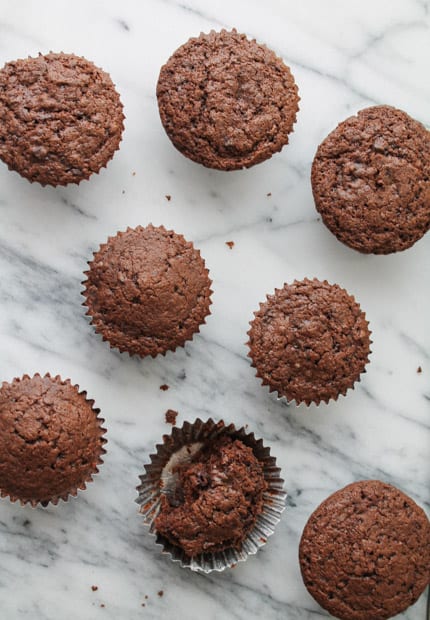 These are decadently delicious. Enjoy one or two with a hot cup of tea and your best friend, if you're lucky enough to be close:)
As an Amazon Associate I earn from qualifying purchases.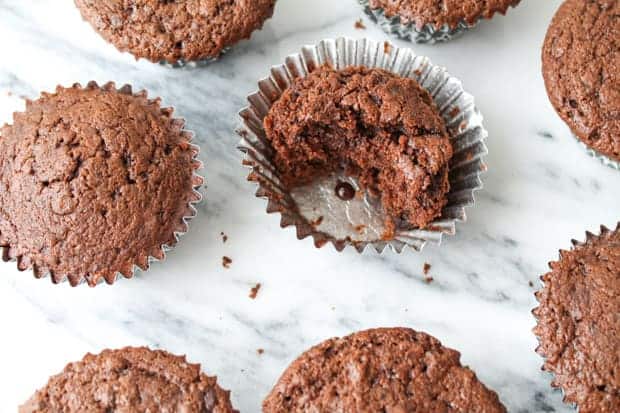 Dark Chocolate & Espresso Muffins
Keyword:
chocolate espresso muffins
Instructions
Preheat oven and line 12 cup muffin pan

In a large bowl, whisk together flour, cocoa powder, espresso, baking powder, sea salt and chocolate chunks and set aside

In a medium bowl, lightly beat the eggs then add in the remaining ingredients and stir well

Pour the egg mixture into the flour mixture and stir until just combined

Spoon into prepared liners and bake for 20-22 minutes, testing with a toothpick

Let cool for 10-15 minutes
Nutrition Facts
Dark Chocolate & Espresso Muffins
Amount Per Serving
Calories 360
Calories from Fat 189
% Daily Value*
Total Fat 21g 32%
Cholesterol 27mg 9%
Sodium 152mg 6%
Potassium 278mg 8%
Total Carbohydrates 37g 12%
Protein 5g 10%
* Percent Daily Values are based on a 2000 calorie diet.