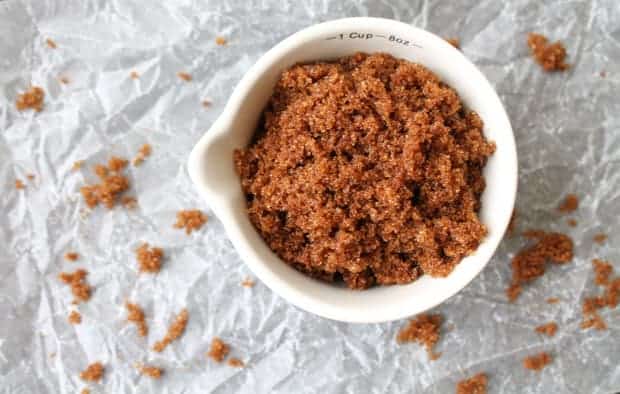 Out of all of the 'make your own' versions of things I've posted this one has to be the coolest. That's saying a lot, as I was very impressed with the two larabar copycats I made, as well as this wildly popular Twix bar recipe. But this simple, ridiculously simple, recipe with just two ingredients to make your own brown sugar definitely takes the cake … and helps bake it!
Have you ever found yourself short of brown sugar when in the middle of a recipe? Here's the easiest way to remedy that, while at the same tieme, making it a less processed product for your pantry. I used organic cane sugar and molasses which, ironically, are the ingredients listed on the back of a package of brown sugar, and using my hand mixer, blended it all together until it was … drum roll please … brown sugar! Anyone else singing the Stones here? Brown Sug-ar! Anybody?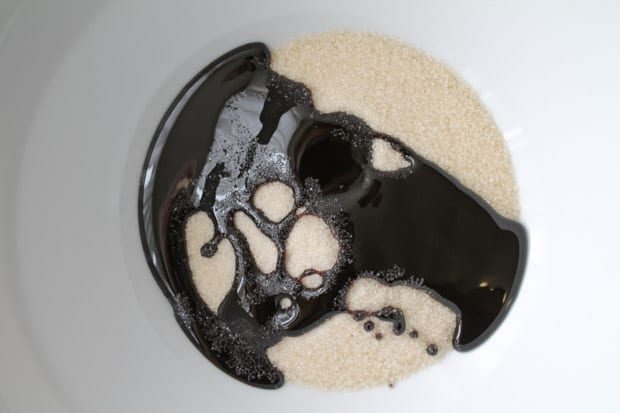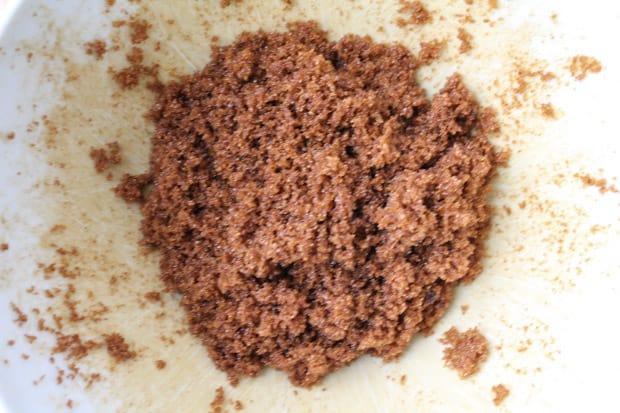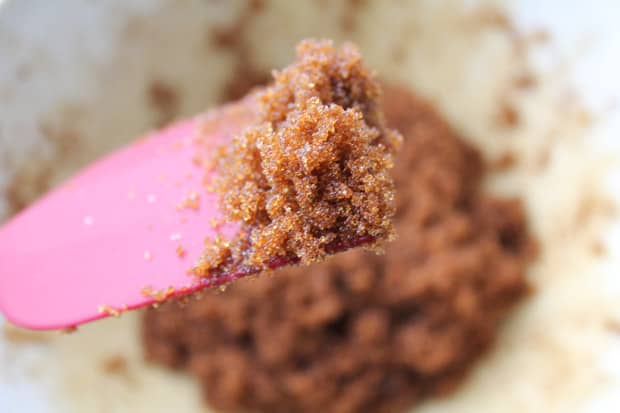 I was so excited that this actually turned out so well. It was packable and moist. If you like your brown sugar lighter in colour you can add in more sugar to make it more golden. My personal preference is to go a bit more dark brown. It seems to blend well with the flavours of Fall.
I stirred some into Joe's tea and he didn't say a word! Well, he may now, if he reads this. I have been quite guilty in the past of serving Joe up healthy things without telling him to see if he notices. #sorrynotsorry 🙂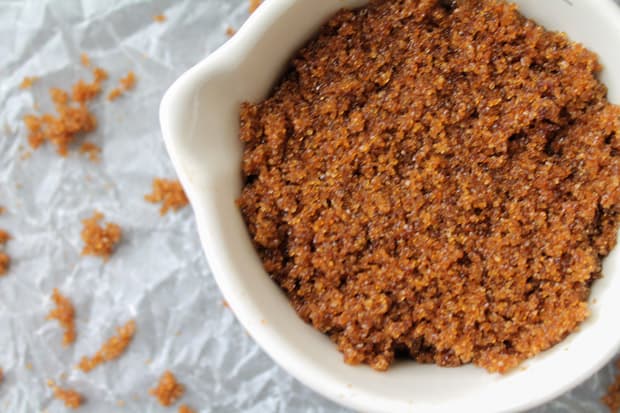 Besides the sneaky Joe taste test, I also tested it by subbing out the turbinado sugar for this gluten free peanut butter cookie recipe and adding in my homemade brown sugar and they turned out perfectly. Two thumbs up.
So the next time you want to bake those cookies but don't have any turbinado or brown sugar, just make your own! Imagine the self-satisfaction of announcing to the recipients of your baked goods that you even made the sugar from scratch. It's going to make domestic goddesses out of all of us 🙂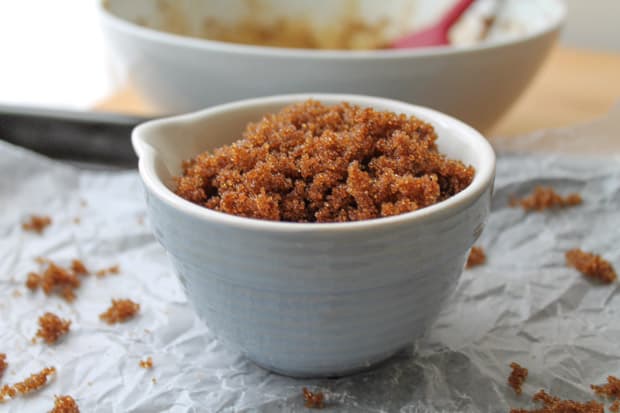 As an Amazon Associate I earn from qualifying purchases.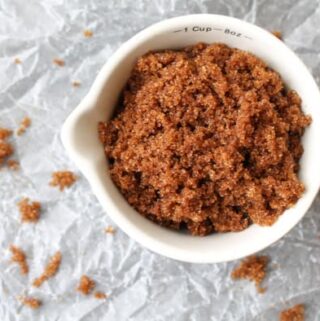 Homemade Brown Sugar
Instructions
Pour sugar and molasses into a mixing bowl. Using a hand mixer, mix on medium-low speed for about 1 minute. Scrape the sides and bottom of the bowl and increase the speed to medium-high

Continue to mix until the sugar is an even dark brown color and there are no more chunks of molasses. It fluffs up with air so mix it well. About 4-5 minutes is good

Store in an airtight container
Nutrition
Calories:
106
kcal
Carbohydrates:
27
g
Sodium:
1
mg
Potassium:
48
mg
Sugar:
27
g
Calcium:
7
mg
Iron:
0.2
mg