This Chicken Burrito Bowl is a healthy, homemade version of the popular Chipotle's dish. Light, crisp and bursting with fresh, natural flavour.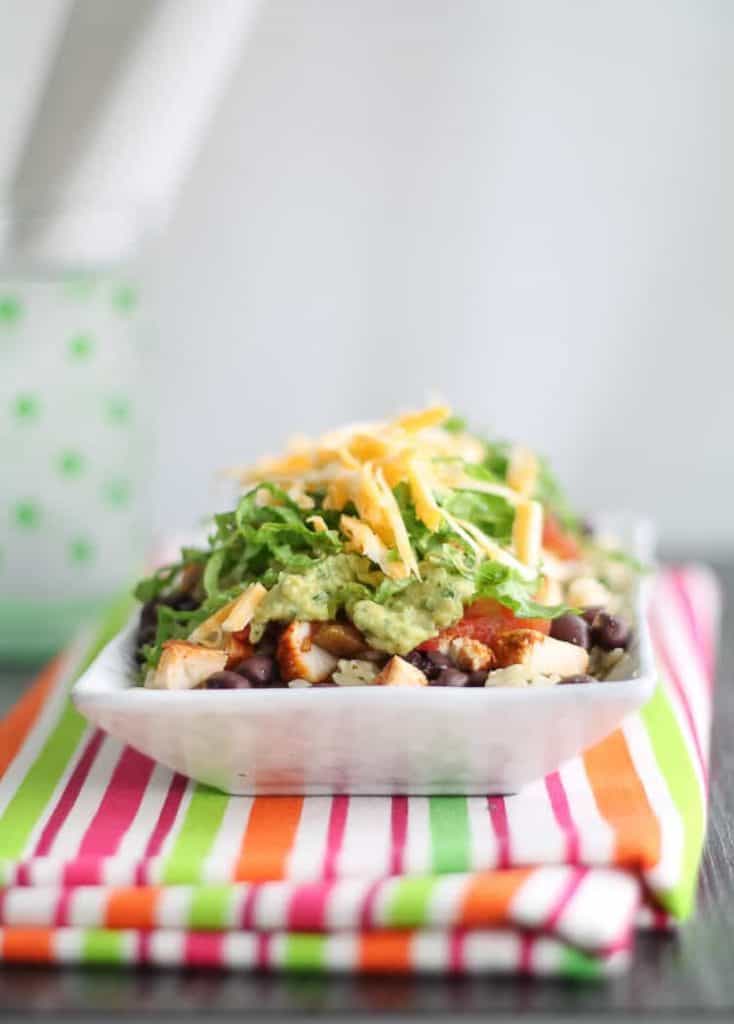 OK, so after I share this ah-mazing Chili Lime Chicken Burrito Bowl, I swear I will put a cap in the Chipotle's knock-off meals for a while. I went on such a Mexican food kick, what with all of the delicious fresh flavours and all, but I'm sure it will start to get boring and you guys like a bit of variety, I'm sure.
But, for now, indulge me one last time with this super yummy Burrito Bowl.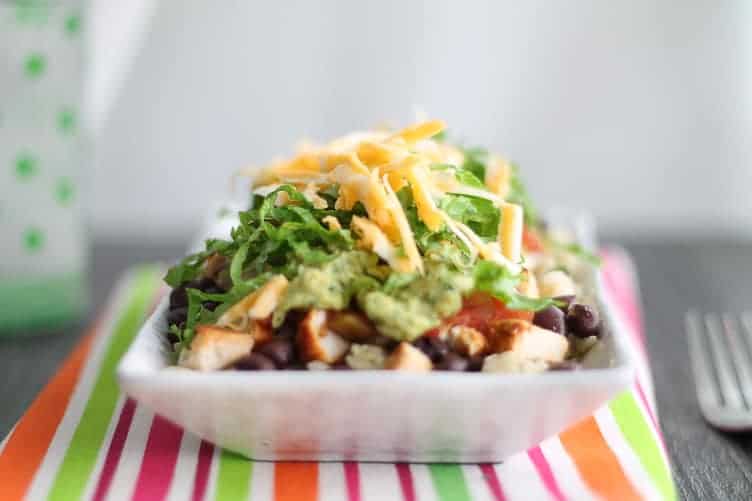 This meal is a combination of  three Honour System recipes rolled into one. What a group effort! 😉
The base was my new favourite side dish –> Cilantro Lime Brown Rice
Followed by —> the popular Chili Lime Chicken. This was from a-waaay back in 2013 and I've been making this chicken for years before that. Great hot, cold and in everything. Especially in this Burrito Bowl. Boom.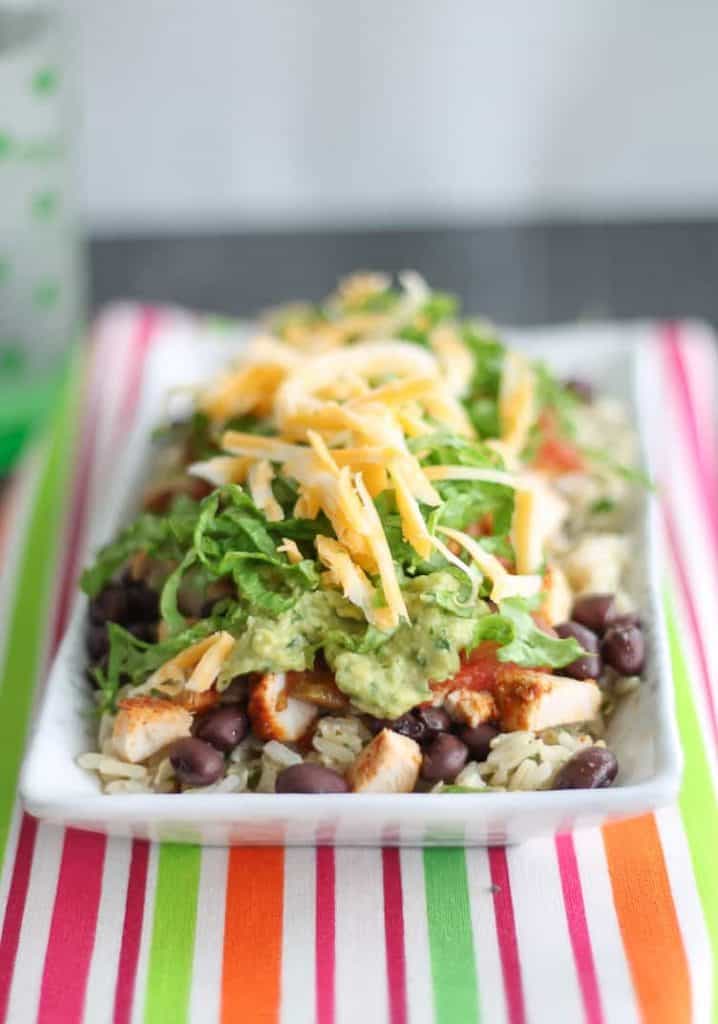 Next up, some salsa. Can you believe I don't have a salsa recipe on the Honour System? Confession time. I've never made salsa. Never. I buy Herdez salsa at Whole Foods and have forever. Perhaps its time for new copycat recipe?
Dollops of guac top the salsa. You pay extra for guac at Chipotles. I used my Easy Guacamole for One and it topped all four bowls.
Shred some romaine and sprinkle on a bit o' cheese and you have yourself dinner.

Enjoy friends!


Yields 4
Chicken Burrito Brown Rice Bowl - Gluten Free Recipe
Ingredients
4 cups cooked cilantro brown rice (link in post)
2 large cooked chili lime chicken breasts (link in post or use whatever cooked chicken you have)
1 small can of black beans, drained and rinsed
other toppings:
salsa
guacamole (link in post) or sour cream
shredded romaine lettuce
shredded cheese
Instructions
Pop the chicken in the oven to cook, if you don't already have cooked chicken
Meanwhile, make the guac , and toss it in the fridge. Also, while the chicken cooks, you can make the cilantro rice.
Get your toppings assembled: grate cheese, shred lettuce, spoon out a bowl of salsa, etc.
Chop the chicken into bite sized pieces.
I layer my plates/bowls in this order: rice, beans, chicken, salsa, guacamole, lettuce, cheese
7.6.4
57
http://thehonoursystem.com/2016/05/15/burrito-bowl-gluten-free-recipe/