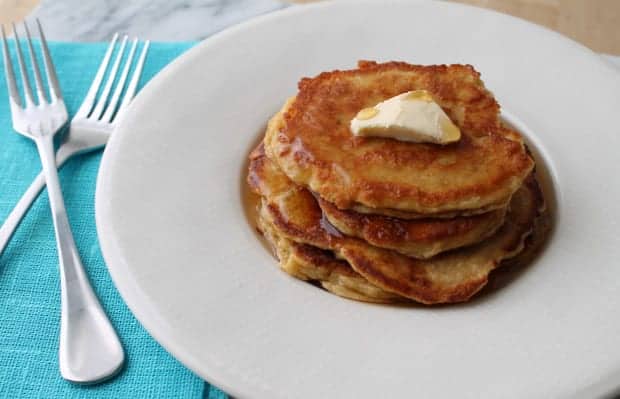 Hello! I hope you all had a fabulous long weekend!
I spent my Labour Day actually doing some labour around the house. Having long hair and a cat can result in some serious balls of furry tumbleweeds.
Also, being a food blogger, there are always dishes to do and kitchen counters and floors to be scrubbed. I do, however, enjoy the feeling of a clean, tidy house. The funny thing about when the kitchen is clean, it seems to call my name to come in and mess it all up again! I love the allure of a clean kitchen 🙂
There's also been a bit of tweaking on the blog. I've switched up some of the categories under the recipes tab at the top. If you hover your mouse over 'recipes' you will see there now is a gluten free and vegan category. These recipes seem to be very popular and, I figured it would be easier for those who follow these diets to find what they're looking for. I also amalgamated the breakfast and dinner categories into one, calling it simply, meals. Why? Well, who says you can't eat breakfast for dinner? I do all the time! Eggs, whether scrambled with chives or fried over a bed of quinoa are delicious, quick options to throw together for dinner after a long day.
Or perhaps you slept in and breakfast is actually eaten more around lunchtime. This may or may not have been when I ate these amazing pancakes. I may or may not have been up very late this past Saturday watching my boy, Anthony Pettis, win the UFC light weight title. I also may or may not have had a couple of rye and gingers with Joe while watching the fights, which is why I may or may not have slept in pretty late on Sunday … #dontjudge
Regardless of what may or may not have happened these pancakes did happen and they.are.good.
Very simple, with a short ingredient list that includes the tasty goodness of greek yogurt. I can't say enough about greek yogurt. It's so versatile to cook or bake with and it is the star in a number of my recipes like the greek yogurt chicken salad and these frozen yogurt and almond butter bites. It's health benefits are many including fortifying your immune system to combat allergies, stress and, very appropriately, alcohol consumption 😉 Good stuff!
Anywho, back to the pancakes. To me, they almost tasted like doughnuts and I may or may not have eaten almost this entire batch. Once again … #nojudging 🙂
The batter won't be liquid-y like traditional pancakes. It's pretty thick and dough like. You will have to shape it into a pancake once it's in the pan and watch to make sure it doesn't burn as you probably won't see the usual bubbles on the top.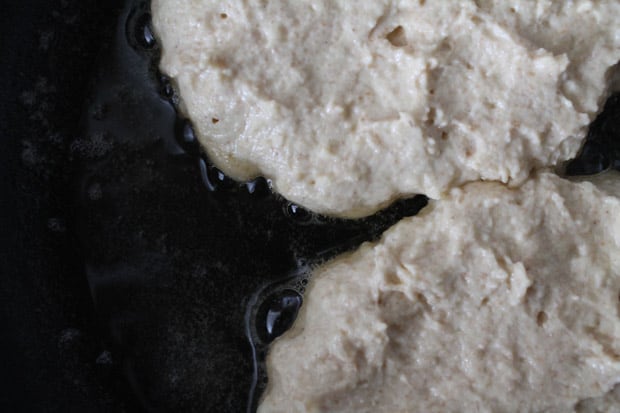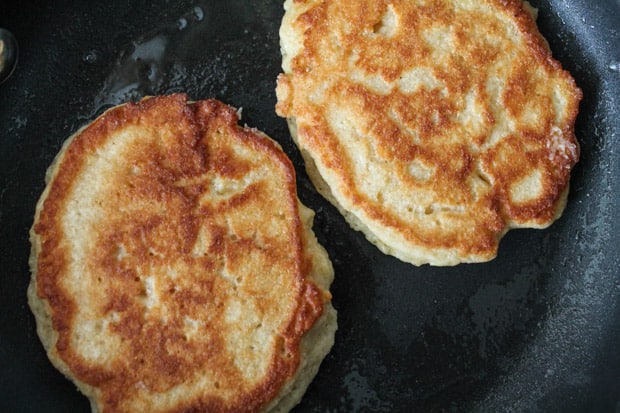 I had mine with a pat of Earth Balance and doused them in maple syrup. It was a great breakfast lunch and kept me satisfied until dinnertime.
Do yourself a favour next weekend and enjoy these for breakfast, lunch or dinner.
*Edited to say – Thanks to a reader comment, I learned that the heating process kills the probiotic benefits of the greek yogurt. It does still have health benefits, just not probiotics. Sorry for any misleading info and I have edited the title of this post to reflect this. Thanks!
As an Amazon Associate I earn from qualifying purchases.
Greek Yogurt Pancakes
Instructions
In a medium sized bowl, whisk together the flour and baking powder and set aside

In a separate bowl mix together the remaining ingredients until smooth

Pour yogurt/egg mixture into the bowl with the dry ingredients and stir to combine. This will result in a thick-ish, doughy consistency

Melt some butter or Earth Balance in a pan over medium-low heat

Spoon batter into the pan and shape into a pancake. I did two small-ish pancakes at a time in a small pan

Flip the pancakes when they start to look set on the bottom

Cook until golden brown on both sides
Nutrition
Calories:
204
kcal
Carbohydrates:
26
g
Protein:
14
g
Fat:
3
g
Cholesterol:
85
mg
Sodium:
61
mg
Potassium:
388
mg
Fiber:
4
g
Sugar:
2
g
Vitamin A:
120
IU
Calcium:
203
mg
Iron:
2
mg