Homemade Smokey BBQ Sauce – Gluten Free & Vegan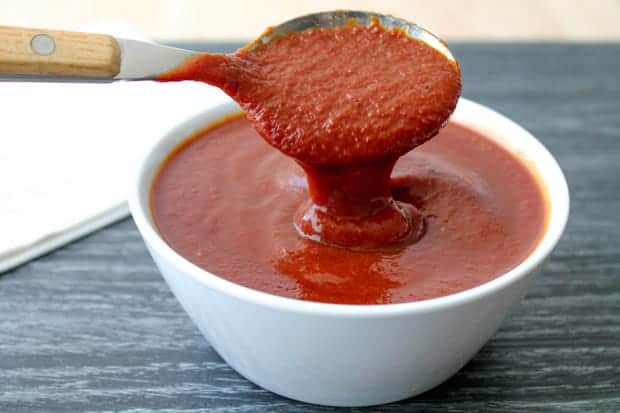 Reading labels is a habit of mine. One of the reasons I prefer to make most of what I eat from scratch is because I read labels. Companies like to use sugar as a preservative in so many foods and the amount of unpronouncable words, likely chemicals, is ridiculous. We truly need to stop relying on others to prepare our food.
Getting back into the kitchen, cooking for ourselves and our families, is what needs to happen for our health and wellbeing. I find cooking therapuetic. Time to reflect, think, be thankful for so many things. One thing we should all be thankful for is the abundance of food available to us in this great country. In many parts of the world starvation is a terrifying, real situation and the vast amounts of food we have available to us is almost embarrassing. I urge people to take advantage of this fact, be grateful for healthy, fresh food and don't pass it over for something made in a factory, devoid of passion and nutrients. My mom always cooked our food, baked our cookies, and I swear I could taste the love that was in it. Why do think that at church bake sales those treats taste leaps and bounds better than what's on store shelves? Quality ingredients and love! OK … off my soap box and onto this recipe!
My whole point in that rant above is, that when it's possible, make your own version! Like my own faux 'soy' sauce I made last week, this tasty, smokey flavoured BBQ sauce is easy and quick to prepare and tastes much better than the sugar laden sauces at the grocery store.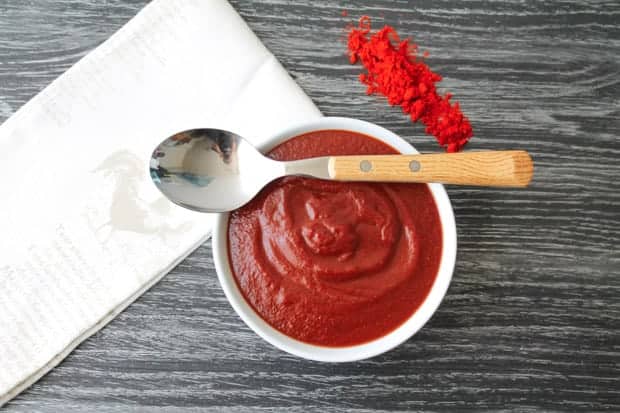 Gather your ingredients. For this robust BBQ sauce I used spices like smoked paprika, ground mustard, garlic powder, sea salt and pepper. Health promoting tomato paste, molasses and apple cider vinegar and to add a little sweetness, some organic cane sugar and maple syrup.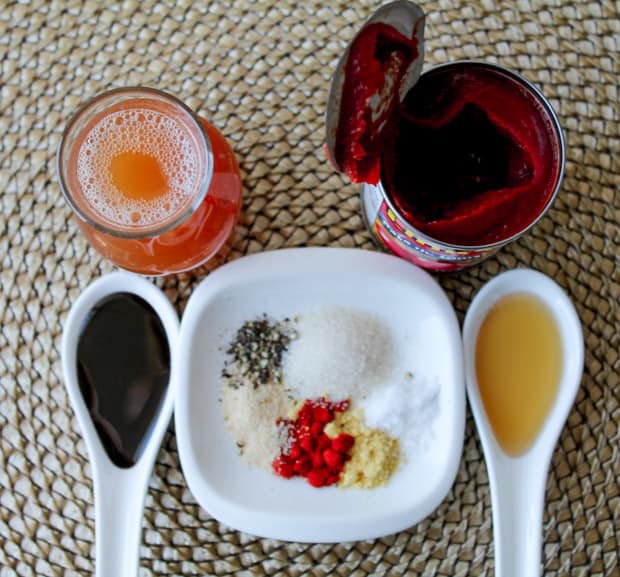 Pop them all into a blender. Pulse them together until combined.
Pour this mixture into a small saucepan and stir continuously over medium heat until heated through but not boiling. This takes less than 5 minutes.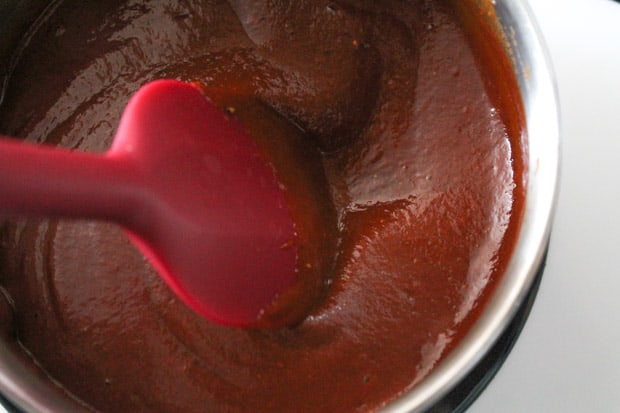 And … BOOM!
Your own BBQ sauce. No gluten, no dairy, no strange additives or preservatives. Just tasty goodness made with love 🙂
I used it as a marinade for a roasted chicken breast and it tasted amazing.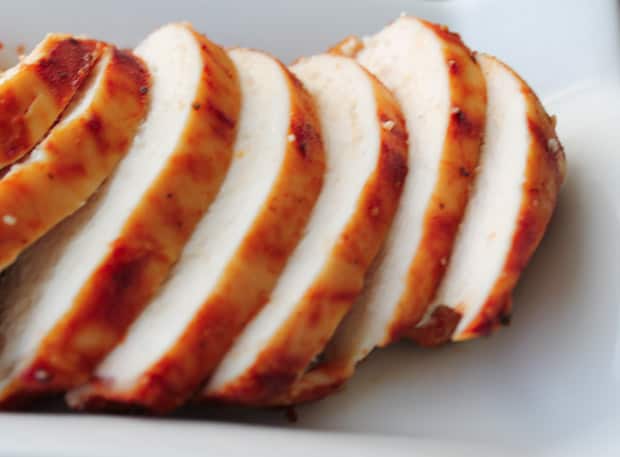 Enjoy!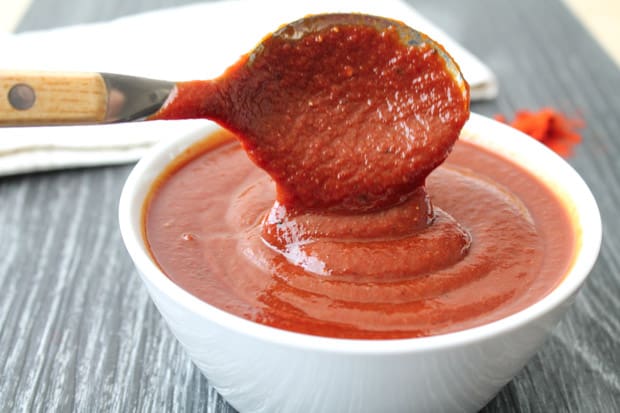 As an Amazon Associate I earn from qualifying purchases.
Homemade Smokey BBQ Sauce
Instructions
Place all ingredients in a blender and blitz until combined

Pour contents into a small saucepan and, over medium heat, stir continuously until the mixture has heated through but not boiling

Use right away or allow to cool and store in a glass jar in the fridge

*start with the smaller amounts of spice if you like it with less of a kick.
Nutrition
Serving:
14
Calories:
204
kcal
Carbohydrates:
45
g
Protein:
3
g
Fat:
1
g
Sodium:
2749
mg
Potassium:
930
mg
Fiber:
3
g
Sugar:
35
g
Vitamin A:
1940
IU
Vitamin C:
11.4
mg
Calcium:
91
mg
Iron:
3.2
mg