Watermelon Kombucha Slushie – Vegan & Gluten Free
Watermelon Kombucha Slushie. Nothing says summertime like state fairs and watermelon! This recipe for Watermelon Kombucha Slushie offers an easy and healthy way to enjoy the fruits of summer.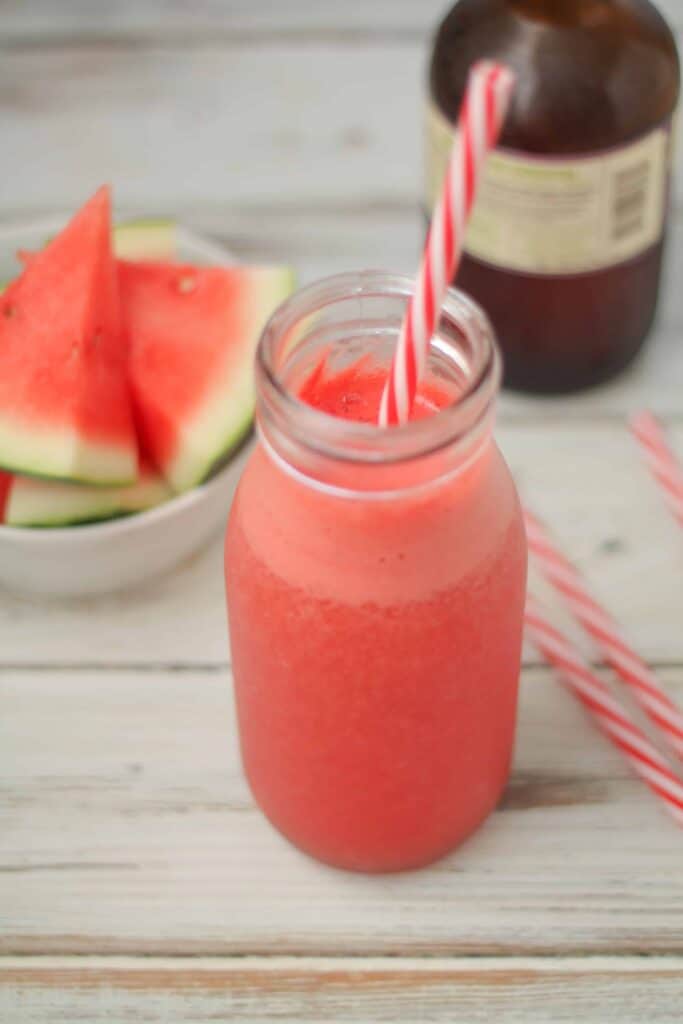 Is it summer where you are? It sure is in my neck of the woods. Vancouver has seen soaring temperatures and there are wildfires burning in the interior of BC resulting in smoky, hazy weather.
We can all use some cooling off and this Watermelon Kombucha Slushie is your ticket to chilltown. 🙂
You may have noticed I alluded to state fairs at the start of this post and there was a reason for that. I've teamed up with a bunch of talented Minnesota bloggers to bring you a variety of recipes celebrating their legendary Minnesota State Fair! Dern Tootin'! 🙂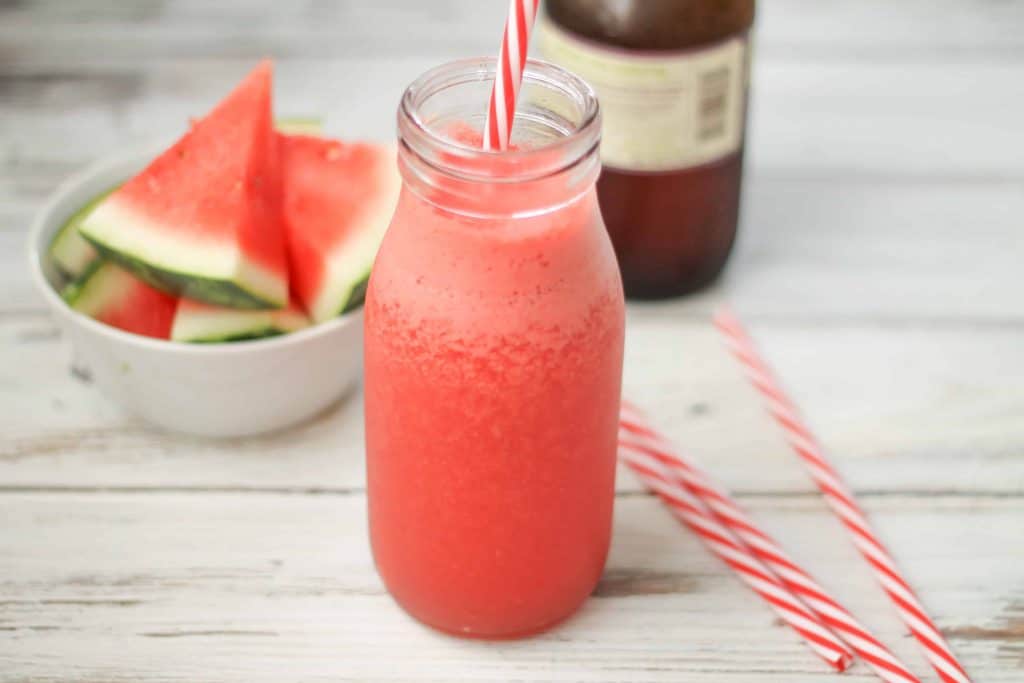 If you're wondering why a west coast Canadian is included in an Midwestern American state fair roundup, I'll explain.
For the past few years I've participated in a fun blogger event for the Oscars where we each create a recipe themed around Best Picture nominated movies.
It's organized by Minnesotan, Haley from the Cheap Recipe Blog. Since then we've also joined up for a Cinco de Mayo group effort which had some yummy recipe ideas too!
So when Greta from Pickles Travel contacted me to be a part of the squad on the Minnesota State Fair post I was honoured to be asked. The more I looked into it the more I saw how much Canada and Minnesota has in common. We both say 'eh and aboot, hockey is pretty popular and this article shows we both love to walk! Gathering with friends, family and neighbours for food and fun is priority number one. What better place to get together than the Minnesota State Fair?
WATERMELON KOMBUCHA SLUSHIE
Of course I wanted to make something on the healthier side and lets be honest, nutrition probably isn't the first thing fair goers are thinking aboot. 😉
More known for famous gooey chocolate chip cookies or deep-fried-anything-on-a-stick, the state fair booths are pretty much dominated with the sugar and fat. But there are also vendors promoting local products which is where I got my idea from.
Why not showcase a local Minnesota Kombucha company and make a super refreshing slushie? I can't see any reason at all.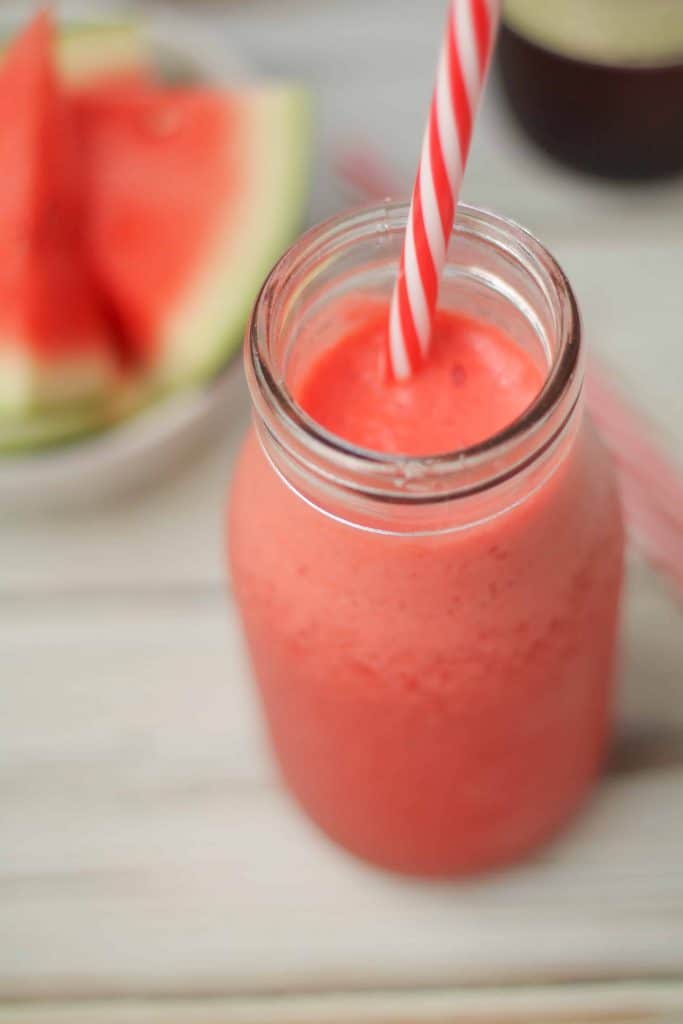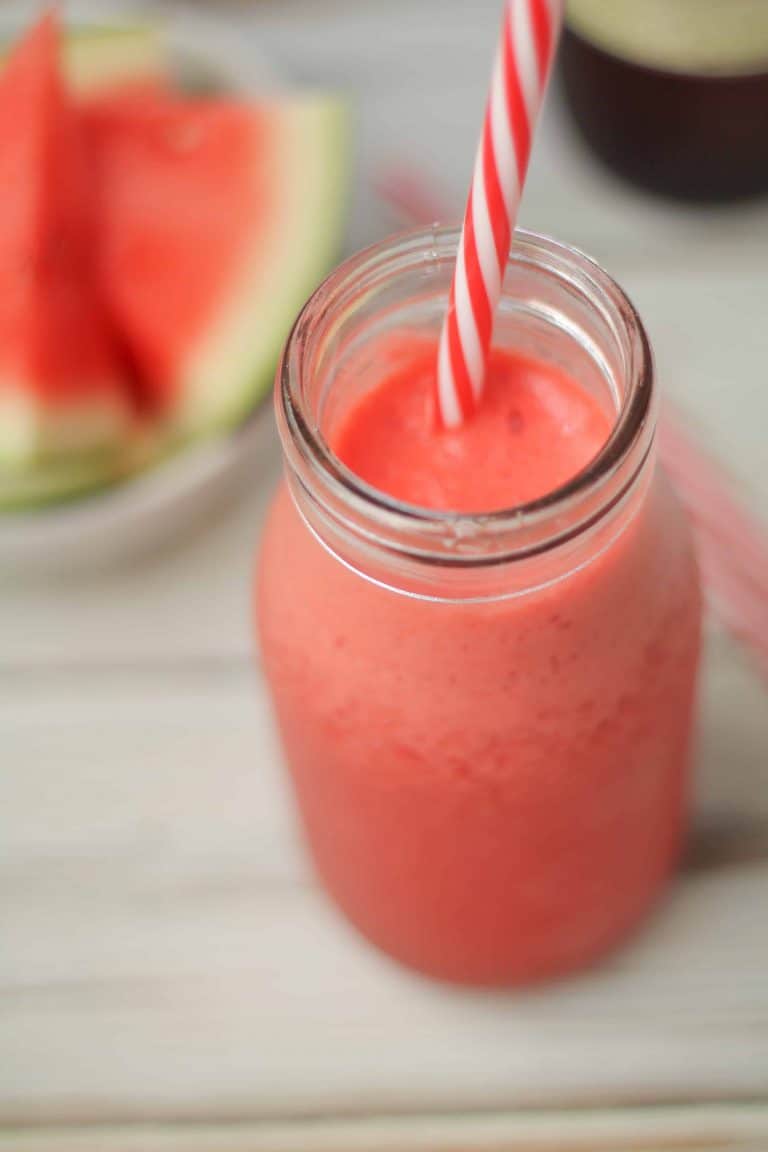 If you are new to kombucha it's a naturally carbonated fermented tea beverage that is a source of probiotics and enzymes and has been documented to offer digestive benefits. Basically the perfect drink for helping your full belly digest all the fried foods you may be splurging on at the fair. 🙂
Deane's Kombucha is a local company and if their product is good enough for the Timberwolves it's good enough for me. 😉 You can find their concoctions at the Lamb Shoppe booth and look for samples being poured on August 31st!
Watermelon is another summer staple and the blend of these two is the perfect solution to beat the summer heat.
Enjoy!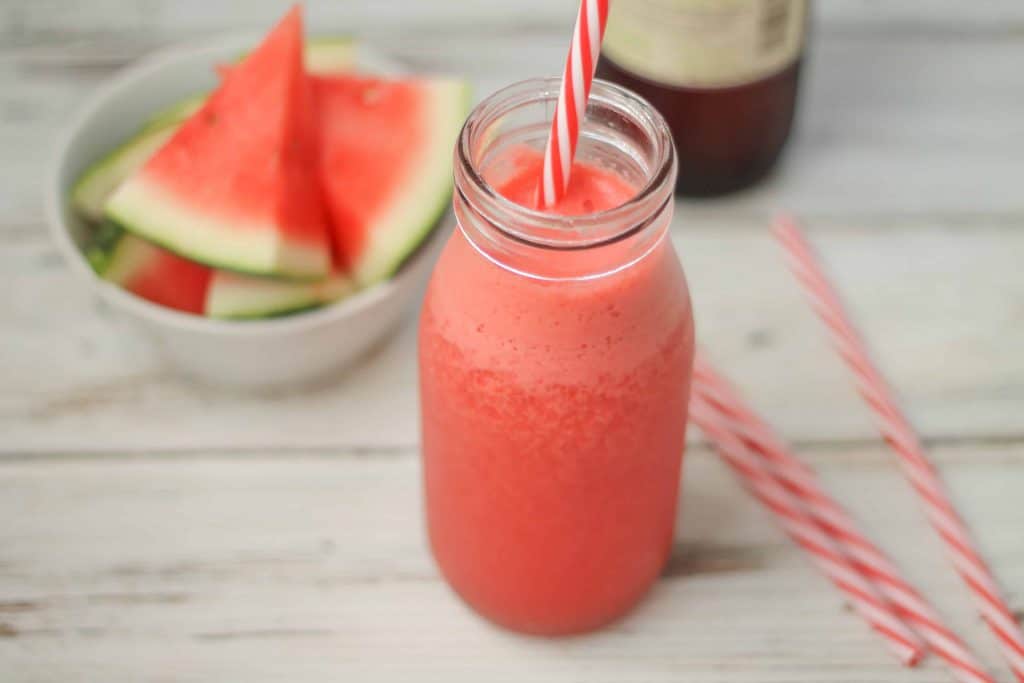 I used this method for cutting my watermelon.
And one more Minnesota connection? One of my all-time favourite movies is "Fargo" from way back in 1996. A classic. This clip is hilarious.
PS- The recipe for my Watermelon Kombucha Slushie is at the bottom, but first — > Check out the other fabulous Minnesota State Fair recipes from these talented local bloggers: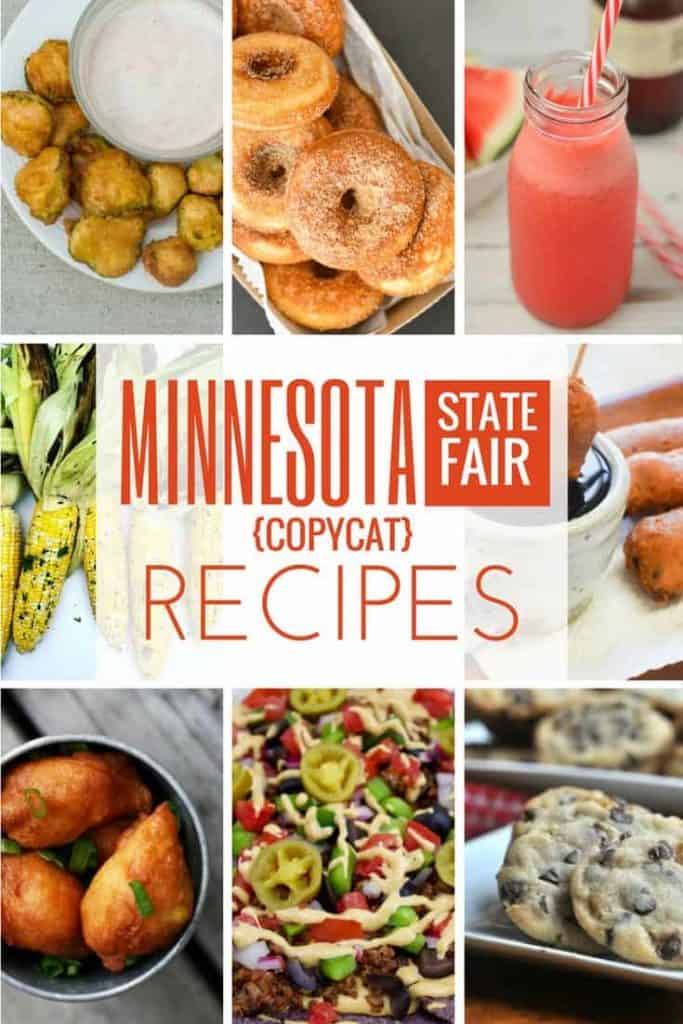 MORE HEALTHY SUMMERTIME DRINK RECIPES:
*Originally posted August 8, 2017. Updated June 2, 2019*
Be sure to follow me on social media! I love pinning to Pinterest, sharing on Facebook and posting pics to Instagram. See you there. 🙂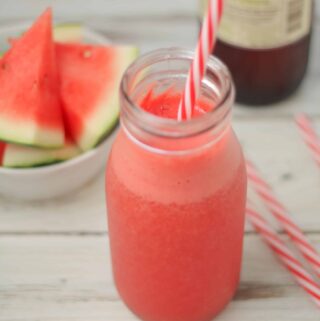 Watermelon Kombucha Slushie – Vegan & Gluten Free
Ingredients
1

small seedless watermelon

1

bottle kombucha

I used a blueberry hibiscus flavour
Instructions
Cut watermelon into chunks and lay them out on a parchment lined baking sheet. Freeze until solid, approximately one hour

Blend frozen watermelon, in batches if necessary,until smooth and pour into 4 glasses. Leave room at the top for the kombucha. Pour about 2 ounces of kombucha over each glass and stir with a straw
Nutrition
Calories:
337
kcal
Carbohydrates:
84
g
Protein:
6
g
Fat:
1
g
Sodium:
11
mg
Potassium:
1260
mg
Fiber:
4
g
Sugar:
69
g
Vitamin A:
6400
IU
Vitamin C:
91.2
mg
Calcium:
79
mg
Iron:
2.7
mg