Huevos Rancheros Deviled Eggs
These Huevos Rancheros Deviled Eggs are a unique way to put a new spin on the old standard. This fun and tasty appetizer celebrates World Egg Day on October 9th and is a sponsored partnership with Egg Farmers of Canada.
How will you be enjoying your eggs on World Egg Day?
I'll be serving up these Huevos Rancheros Deviled Eggs as a spicy appetizer. Have a bowl of tortilla chips on the side for some added crunch.
If they aren't in your rotation, I encourage you to eat eggs! For a ton of great egg ideas check out the Egg Farmers of Canada website.
HUEVOS RANCHEROS DEVILED EGGS
Everyone loves a platter of deviled eggs! These were inspired by the Mexican breakfast Huevos Rancheros which translates to eggs ranch-style. They are traditionally poached eggs over a corn tortilla with beans and fresh salsa or spicy tomato sauce.
The first time I had Huevos Rancheros was at a restaurant in Prague. A Canadian enjoying a Mexican classic in eastern Europe – if that doesn't proclaim #WorldEggDay what does? 🙂
What you'll need to make this unique deviled eggs recipe:
eggs
refried beans
avocado
hot sauce (optional)
salsa
queso cheese (optional)
cilantro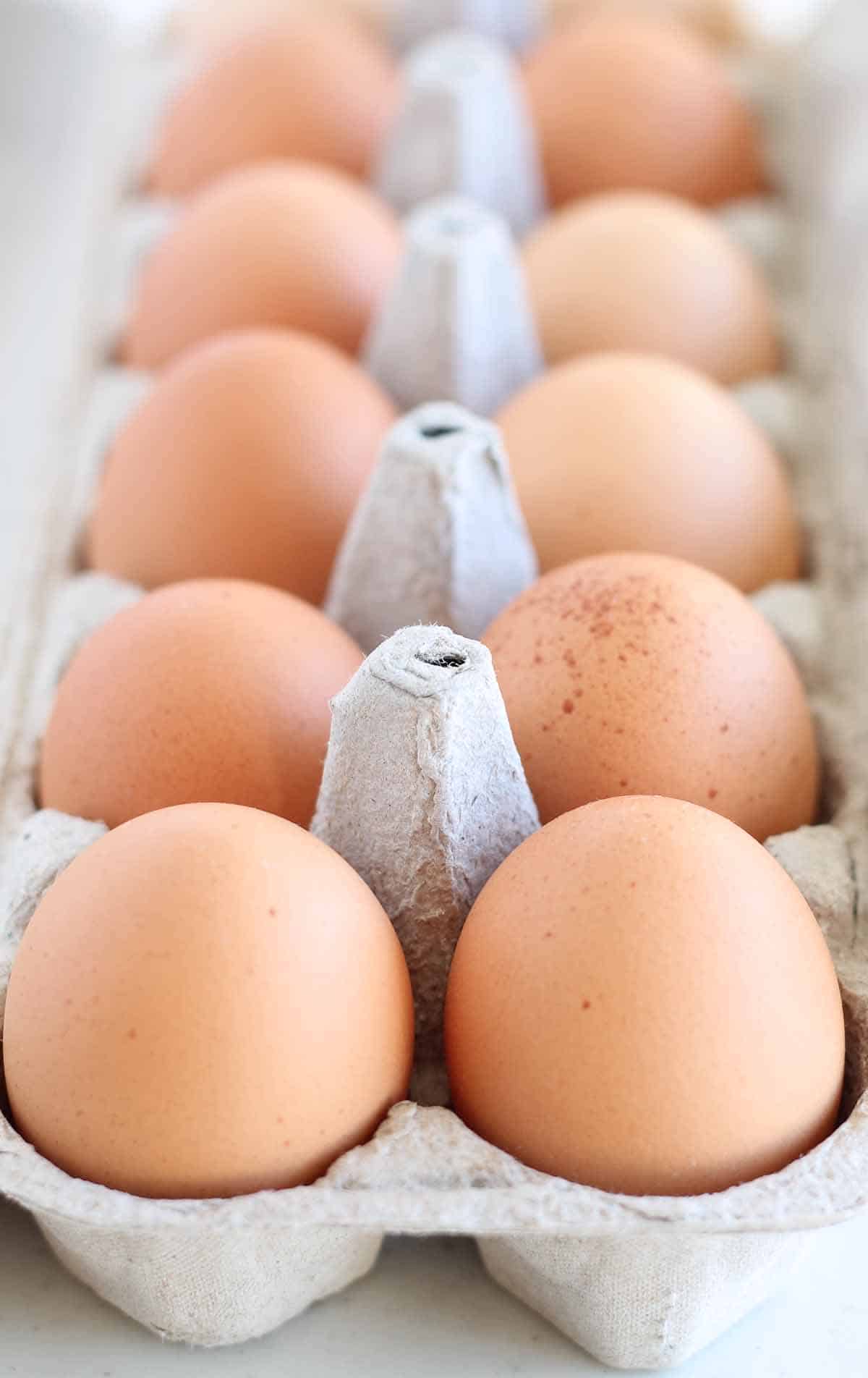 You can use store-bought refried beans or try this homemade refried beans recipe!
I list how to make hard-cooked eggs in the recipe card. I can tell you there is nothing quite as satisfying as slicing through a perfectly cooked egg. It's like cutting into a flawless avocado. You know what I mean, right?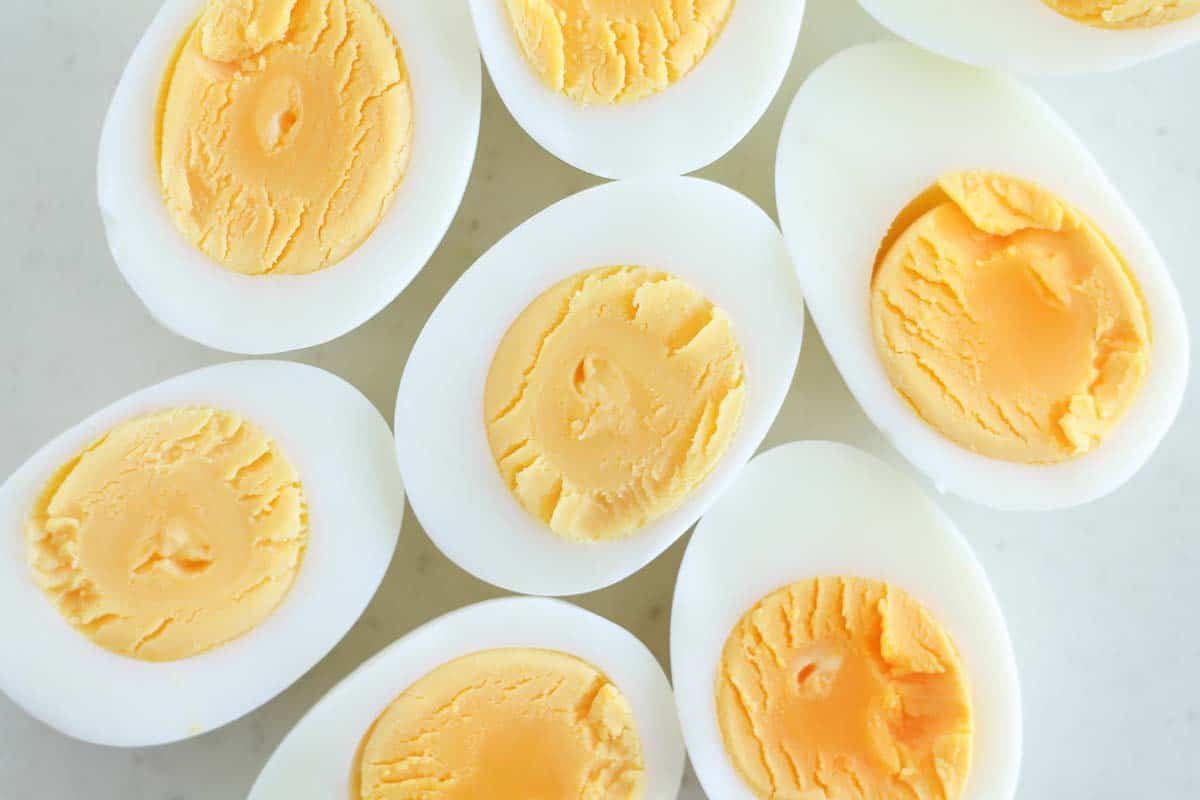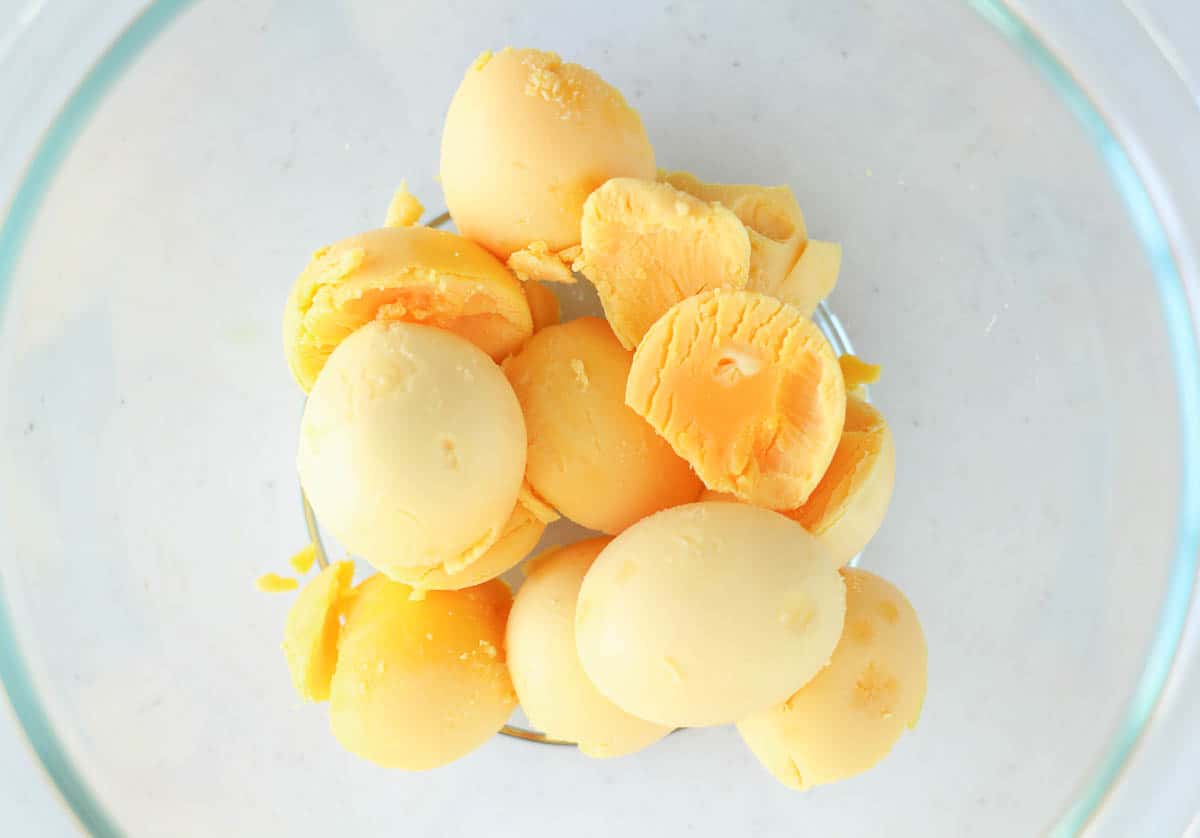 After you've finished prepping your eggs, they can stay in the fridge until you are ready to serve. Garnish them with fresh salsa, queso, and of course fresh, green cilantro leaves for colour.
This World Egg Day, Egg Farmers of Canada is taking a moment to celebrate the
heroes and champions in our food industry who work together to deliver the
fresh, local, high-quality eggs that Canadians want and enjoy.
• So many people across Canada play an important role in delivering quality eggs to Canadians.
• October 9 is World Egg Day, a global celebration of the small but mighty egg.
Egg farmers from coast to coast are proud to provide their fellow Canadians with
local, nutritious, versatile and high-quality eggs.
• There are more than 1,100 egg farmers in all ten provinces and the Northwest Territories working together to provide the fresh, local and high-quality eggs Canadians want and enjoy.
• Giving back and supporting communities across Canada is a cornerstone of our egg farming sector. Like many others, recent events put a spotlight on the importance of doing what we can to support our friends, neighbours and community members. Canada's egg farming sector stepped up in a big way, donating millions of eggs to food banks across Canada.

Join us in celebrating those working together to keep Canadians fed by watching (and sharing) this video featuring Chef Lynn Crawford and Canadian egg farmers who share their gratitude on World Egg Day.
Please share this video and share YOUR love of eggs on social media using the hashtag #WorldEggDay.
MORE HEALTHY RECIPES FEATURING EGGS
Curried Avocado Egg Salad Sandwich
Be sure to follow me on social media! I love pinning to Pinterest, sharing on Facebook and posting pics to Instagram. See you there. 🙂
Huevos Rancheros Deviled Eggs
These Huevos Rancheros Deviled Eggs are a unique way to put a new spin on the old standard. This fun and tasty appetizer celebrates World Egg Day.
Ingredients
6

large

eggs

1/2

ripe avocado

1/4

cup

refried beans

2-3

dashes

hot sauce

1/4

cup

salsa

2

tbsp

queso fresco

handful of

tortilla chips

fresh cilantro leaves for garnish

salt and pepper to taste
Instructions
Place the eggs in a large saucepan and cover them with water. Set the pan over high heat and bring to a boil. Once it is boiling, turn off the heat and let the eggs sit in the hot water for 12 minutes.

Meanwhile, fill a large bowl with ice and cold water.

When the 12 minutes is up use a slotted spoon to transfer the cooked eggs to the bowl of ice water. Let them sit in the ice water for 3-5 minutes.

Peel the cooled eggs and then use a sharp knife to slice them in half lengthwise. Carefully scoop out the cooked yolks and transfer them to a small mixing bowl and sprinkle with salt and pepper.

Add the avocado to the bowl and use a fork to mash the yolks. Add the hot sauce (if using) and refried beans and mix well.

Add the yolk and bean mixture to a small baggie (or piping bag) and cut the corner off with scissors. Pipe the mixture into the cooked egg white halves. Place them in a container with a lid and keep them in the fridge until serving.

Before serving, garnish each egg with a spoonful of salsa and top with crumbled queso cheese. Spread some fresh cilantro leaves around the serving platter for colour and add a bowl of tortilla chips to be enjoyed alongside the eggs.
Nutrition
Calories:
123
kcal
Carbohydrates:
4
g
Protein:
8
g
Fat:
8
g
Saturated Fat:
3
g
Cholesterol:
189
mg
Sodium:
244
mg
Potassium:
187
mg
Fiber:
2
g
Sugar:
1
g
Vitamin A:
386
IU
Vitamin C:
2
mg
Calcium:
64
mg
Iron:
1
mg