Sometimes the simplest of snacks are the most delicious! Making Banana Chips at home is a fun way to enjoy a sweet, healthy, vegan and gluten free treat.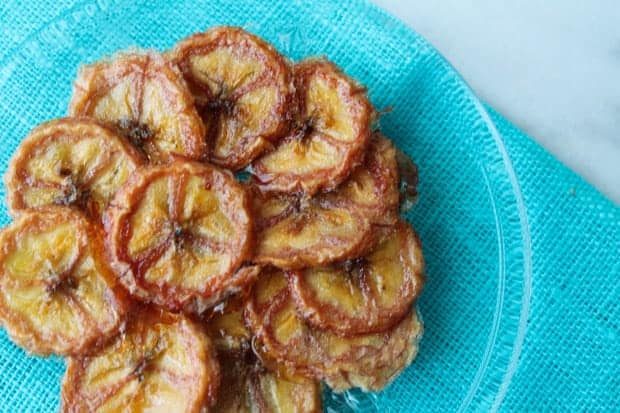 If you're looking for a little something sweet AND a little something chewy then this simple little treat is for you.
Banana Chips!
Bananas are naturally sweet, and when they are baked they take on a 'candied' consistency. It doesn't take many of these to satisfy your sweet tooth and you can feel good about snacking on quality, whole foods.
HOW TO MAKE BANANA CHIPS
First, you need a banana. I like bananas at about this stage of brown-ness: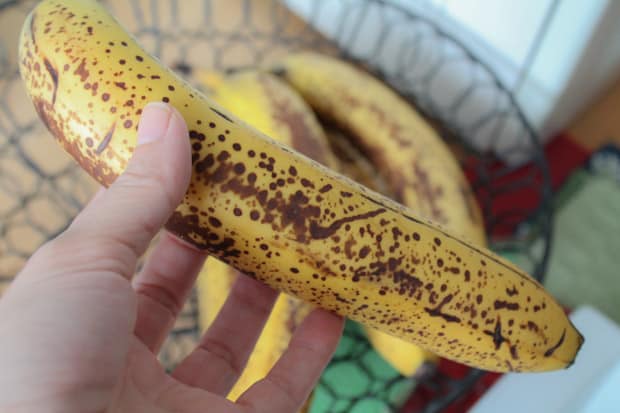 Equal ratio of brown spots to yellow. Don't let the brown get out of control, though. You don't want to open a banana peel full of mushy goo. Gross. I used 2 bananas for this recipe but, if you have more than 2 brown bananas, peel the others and freeze them in a container to throw in smoothies!
Slice the bananas into 1/4 inch rounds and place them on a parchment lined baking sheet. They don't need to be spread apart as they won't expand at all.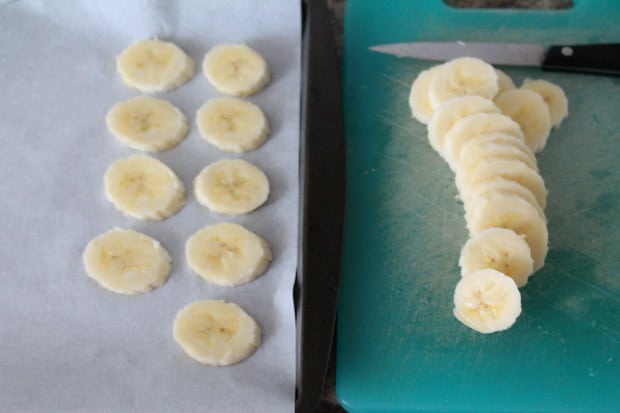 Squeeze the juice of half a lemon over your sliced bananas.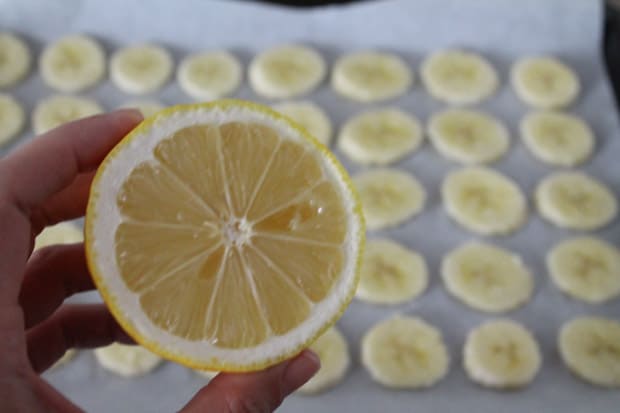 Pop into your pre heated oven and slowly dehydrate them for 2-3 hours. It takes a while but the oven temperature is really low. The point isn't to cook the bananas but to take the moisture out of them (think dried fruit). If you have a dehydrator that would be perfect. And I'm jealous of you. Of both the dehydrator and the counter space required for one. Jealous.
Keep your eyes on them and wait until they look crispy around the edges and dried the whole way through.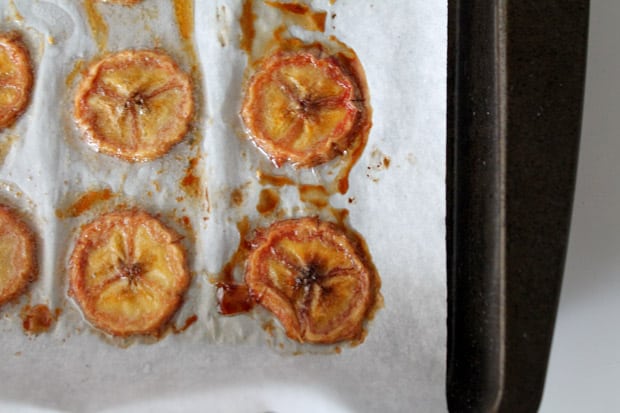 These are nice, healthy goodies. 🙂 They have already been turned into a delicious banana bread energy bar recipe! Check it out!
Be sure to follow me on social media! I love pinning to Pinterest, sharing on Facebook and posting pics to Instagram. See you there. 🙂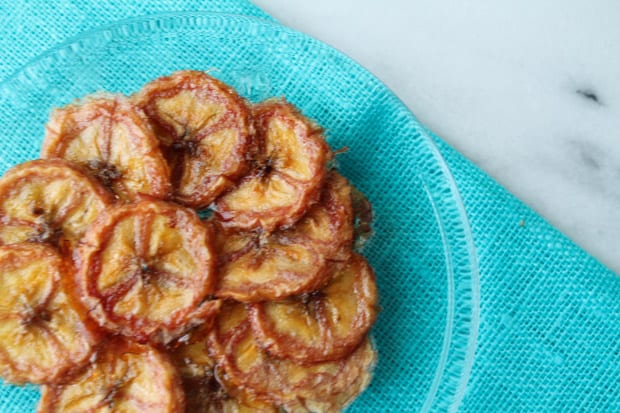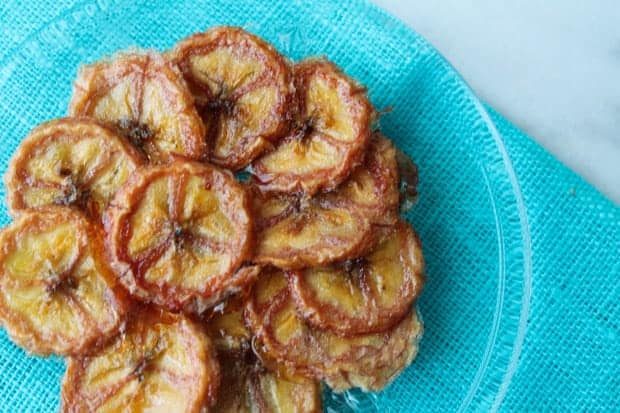 Banana Chips
Keyword:
gluten free recipes
Ingredients
2

bananas

spotted brown

1

lemon

juiced

2

tsp

liquid coconut oil
Instructions
Pre heat the oven to 200 and line a baking sheet with parchment

Slice bananas into 1/4 inch rounds and place onto the baking sheet. Brush with lemon juice and coconut oil

Bake for 2-3 hours until they are crispy and browned along the edges and dried all the way through

Let sit for 10 minutes out of the oven to harden up