Next to chocolate chip, there is no cookie more classic than the immortal peanut butter cookie. It's timeless crisscross pattern, the hint of saltiness, the unmistakable crispy yet chewy texture.
Craving cookies yet?
Here's a gluten free version that is also free of refined sugars. No butter, no oil. It's a tasty treat you can make for your family without guilt and it's easy to prepare. The only challenge is not burning them. This cookie dough is one of those where the difference between perfectly cooked and dismally burnt amounts to the time span of about 1 minute:) Hate that! So keep your eyes on them and you will be rewarded with a really nice little peanut butter cookie.
I like to use chunky peanut butter for these cookies to give it some texture with the tiny pieces of peanut. It's also good to use a fresh container as it is much easier to mix when the peanut butter is drippy.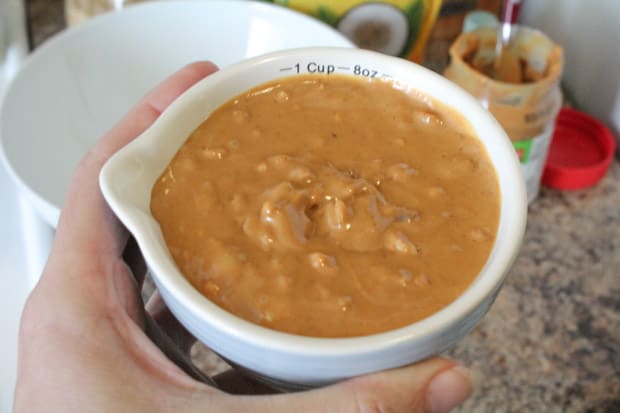 I used turbinado and coconut sugar for the sweeteners. I've used turbinado before in the chocolate chip mug cake and I find it a really good sub for brown sugar in baked goods.
Mix the peanut butter and sugars in a large mixing bowl and stir. Then add the remaining ingredients and stir until everything is well combined.
Once your dough is mixed well, roll it into balls onto 2 parchment lined baking sheets. This recipe will make 2 dozen cookies, so the balls should be about 1 inch in size.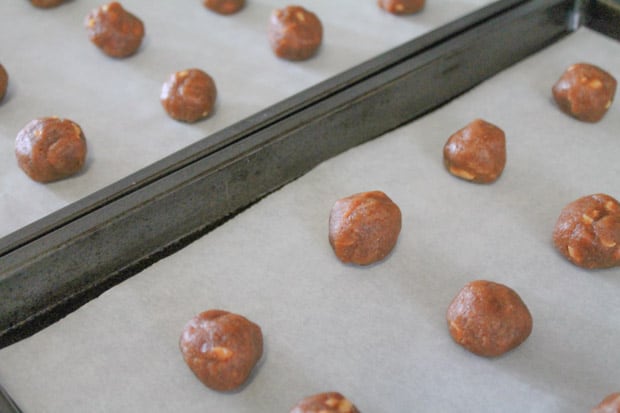 Gently press a fork down on the top of each ball and slowly slide it off. Do this again in the opposite direction to make the crisscross pattern.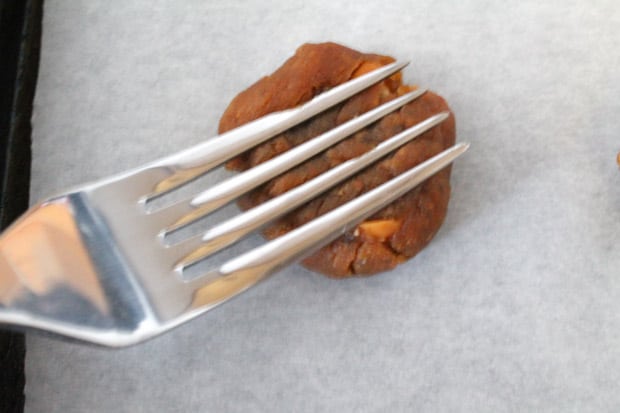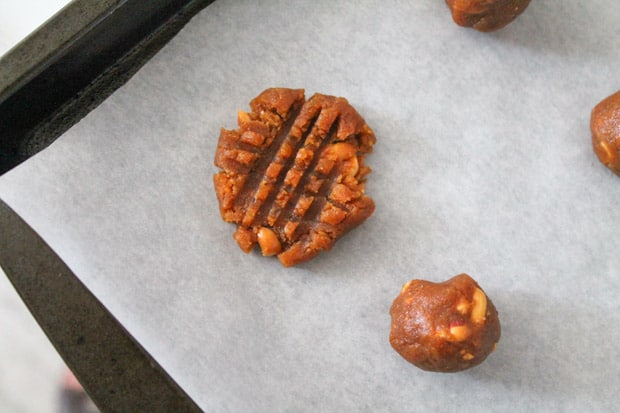 Pop them into your preheated oven for 7-9 minutes. Watch them carefully! Mine are perfect at 7 minutes but I think my oven runs hot.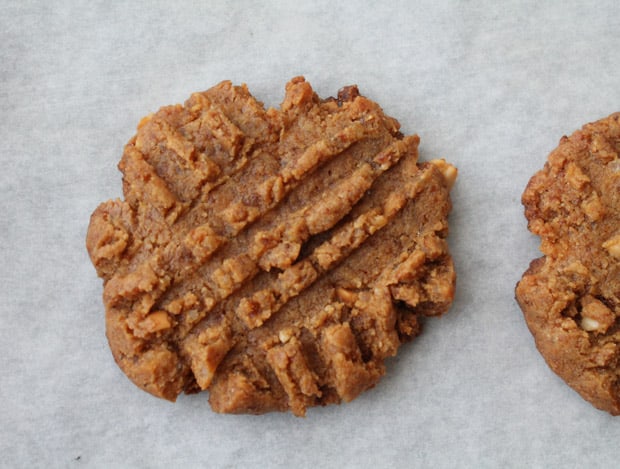 Right out of the oven, give them each a little sprinkle of sea salt.
These are tasty little devils and will not last long:)
As an Amazon Associate I earn from qualifying purchases.
Classic Peanut Butter Cookie – Gluten Free
Keyword:
gluten free peanut butter cookies
Instructions
Preheat oven to 350

In a mixing bowl stir together peanut butter, turbinado and coconut sugar

Add in the egg, vanilla, and baking soda and stir until well combined

Roll balls, about 1 inch in size, onto parchment lined baking sheets. You should have 12 balls on each baking sheet

Gently make a criss cross pattern on each ball with a fork

Bake for 7-9 minutes, rotating the baking sheets at the halfway point

Watch them carefully so they don't burn

Sprinkle each cookie with a bit of sea salt

Allow to the cookies to cool slightly then transfer to a baking rack
Nutrition Facts
Classic Peanut Butter Cookie – Gluten Free
Amount Per Serving
Calories 84
Calories from Fat 45
% Daily Value*
Fat 5g8%
Cholesterol 6mg2%
Sodium 108mg5%
Potassium 72mg2%
Carbohydrates 6g2%
Protein 2g4%
Vitamin A 10IU0%
Calcium 6mg1%
Iron 0.3mg2%
* Percent Daily Values are based on a 2000 calorie diet.