Peachy Frozen Yogurt Bites – Vegan + Gluten Free
These Peachy Frozen Yogurt Bites are a classic summer treat! This recipe uses coconut yogurt which also makes this frosty treat dairy free. What a delicious way to use those sweet summer peaches.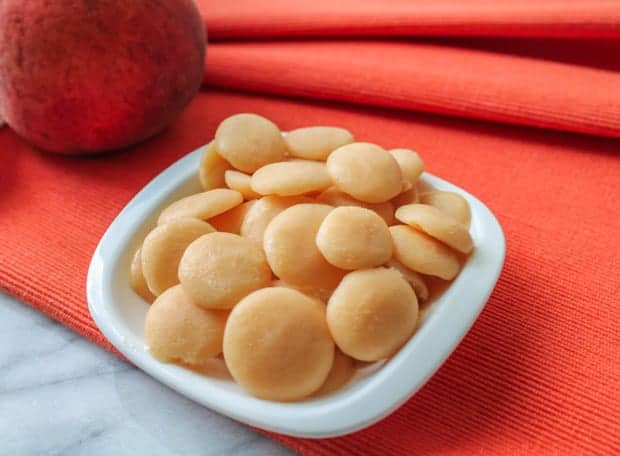 Do I have a treat for you fine folks, today!
After the success of the delicious Frozen Yogurt & Almond Butter Bites, I've been meaning to try out a new version.
With peaches in season here in sunny Southern Ontario, I wanted to take advantage of the juicy stone fruit that tastes so amazing in the late summer time and use them for this new frosty, snack option.
PEACHY FROZEN YOGURT BITES
Someone else taking advantage of the late summer sunshine. 🙂
Louis, acting like the royal baby.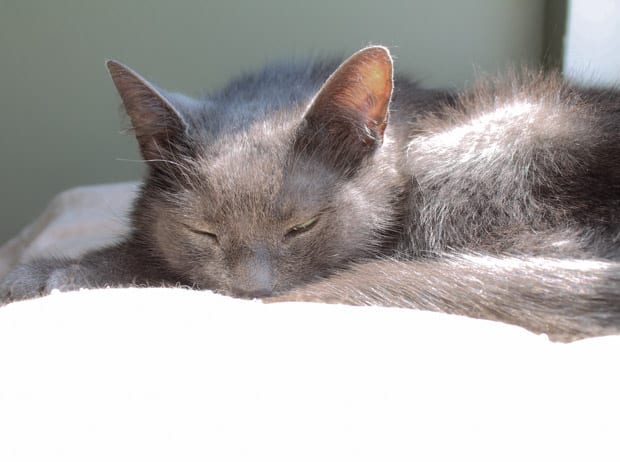 Using peaches seemed like a perfect fit to make a popular treat totally different with a fruity element.
I also made this version a vegan one by trying out a 'new-to-me' product.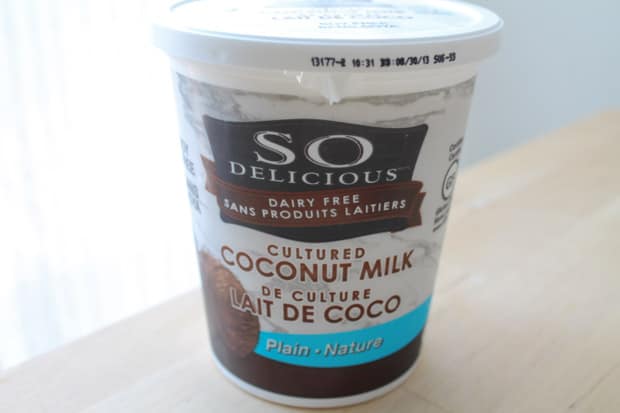 Coconut Milk Yogurt!
Coconut and peach seemed like a nice pairing and off I went.
HOW TO MAKE PEACH FROZEN YOGURT BITES – Step by Step Images
Started by peeling and dicing two large peaches.
Toss them into the food processor with a touch of sugar, sea salt and vanilla.
Let this buzz around for a minute or two, scraping the sides once or twice, until a nice puree was formed.
Then, add in the coconut milk yogurt and buzz again to mix it all together.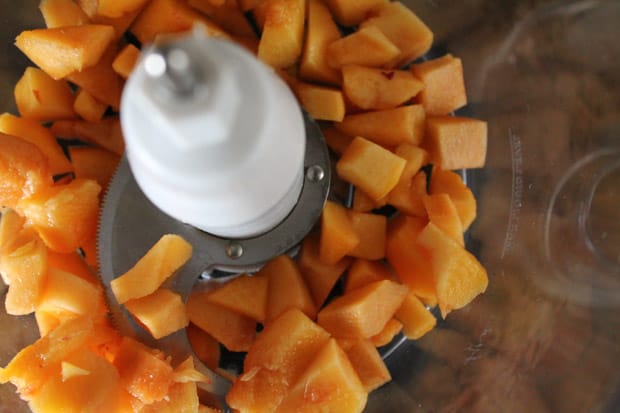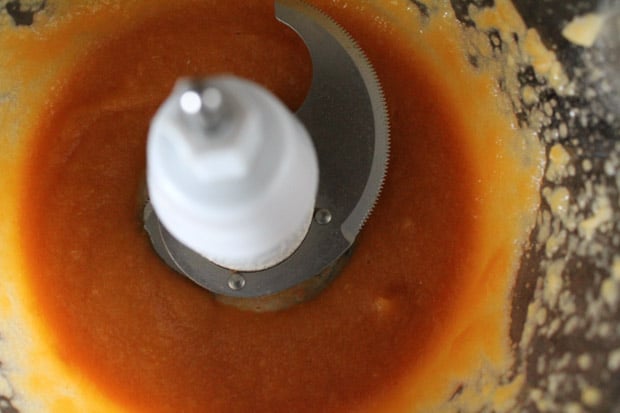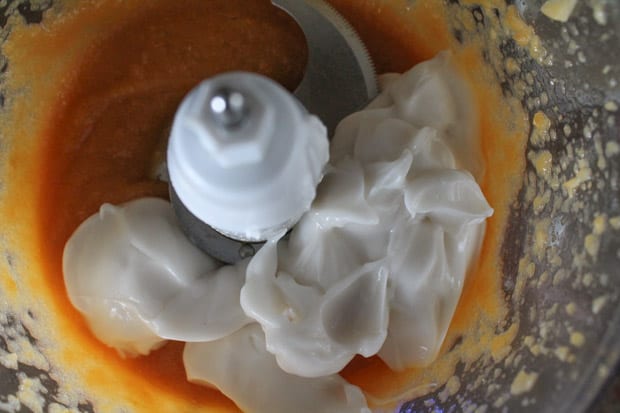 Now, if you recall from my earlier post, when I made the almond butter version, I had a small-ish disaster with the piping bag.
Cue the Jaws theme … dundun … dundun … dundun …
Dare I try again?
Being adventurous, I did give the old bag one more go … lol …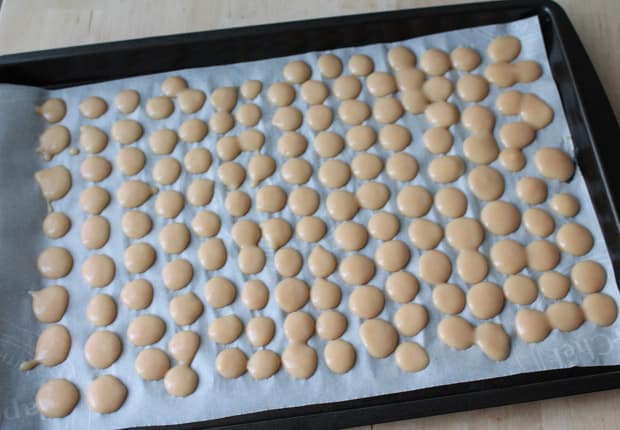 Not too shabby.
I wasn't attempting the 'picture perfect' rosettes, I was simply looking to make uniform, round disks and I think I achieved that goal.
After a half hour in the freezer to set, peel them off the parchment paper (you will have to work rather quickly as they will start to melt a tad) and store them in a re-sealable baggie for easy, peasy snacking.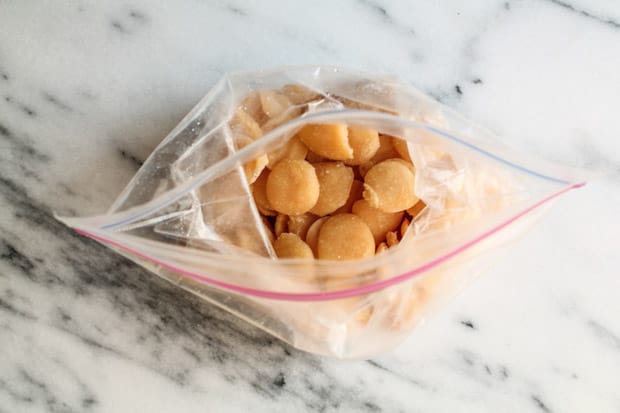 If I were super corny, and I am, I would even say these were … peachy!
groooooaaaannnnn …
Sorry, had to do it. 🙂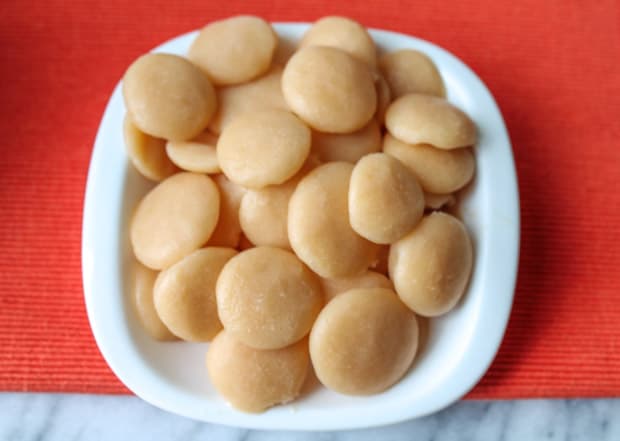 MORE HEALTHY VEGAN SNACK RECIPES:
Chocolate Chip Chickpea Cookie Bars
Originally posted August 20, 2013. Updated August 18, 2019
Be sure to follow me on social media! I love pinning to Pinterest, sharing on Facebook and posting pics to Instagram. See you there. 🙂
As an Amazon Associate I earn from qualifying purchases.
I used a Kitchen Aid Food Processor for this recipe.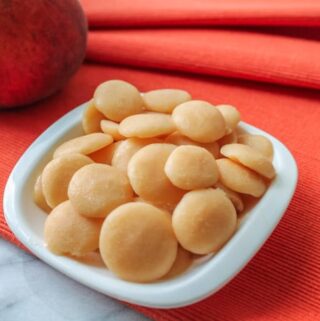 Peachy Frozen Yogurt Bites – Vegan + GF
Instructions
Blend all ingredients, except for the coconut yogurt, together in a food processor or high powered blender until a puree is formed. 1-2 minutes

Add in the Yogurt and blend again until everything is combined

Spoon bite sized pieces onto a parchment lined baking sheet. You can try a piping bag at your own risk!

Freeze for 30 minutes then transfer the pieces to a Ziploc bag and store in the freezer
Nutrition
Calories:
5
kcal
Sodium:
14
mg
Potassium:
11
mg
Vitamin A:
10
IU
Vitamin C:
0.2
mg
Calcium:
1
mg
Iron:
0.1
mg